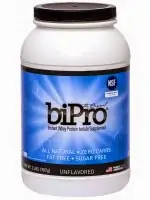 BiPro USA is one of this week's Bariatric Foodie Pledge sponsors. So this week I wanted to highlight a few ways I use their whey. (Corny, yes, I know…)
You know how they say necessity is the mother of invention? Well it's also the mother of adaptation! Before 2013, I used a brand of unflavored whey called Any Whey. It was discontinued but you'll see the name of that whey sprinkled throughout this blog (takes a while to do name replacements in blog posts – especially a blog that's a few years old like this one!). Well I needed a new unflavored whey option so I tried many, many, many samples and I liked BiPro the best.
Why? Mainly because most other proteins that claim to be unflavored are not. They usually have some sort of faint vanilla taste or smell or, worse, that trademark "monkey butt" aroma of protein. Ugh! BiPro didn't have any of that, plus it's low calorie (80 calories per serving), NO carb, and of course it's high protein (20g protein per serving) and, probably most importantly for me, mixed seamlessly into anything I use it in.
Keep in mind BiPro also has two other flavors (Chocolate and French Vanilla) and this week's prize winners will have their choice, but I figured I'd show you five ways I like to use unflavored, which is my favorite offering!
In Protein Hot Drinks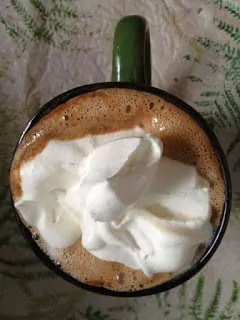 I love myself a protein hot drink in the winter (here's how I make them without the lumps). A lot of times I use my
CLICK Espresso Protein Drink
for the lovely espresso flavor but I want to amp up the protein factor. So I add a serving of BiPro unflavored whey. Doing that gives me the protein I need and doesn't interfere with the taste I love.
To get the recipe for the above drink (my Mocha Toffee Twist), download the free "
50 Ways to Click
" e-book!
Here's how to make a perfect hot protein drink every time! And for more flavor ideas than you can shake a shaker cup at, check out "The Bariatric Foodie Guide to Perfect Protein Shakes!"
In Chili
(No pic because…well the pic sucks!)
Necessity was the mother of this idea too. My youngest daughter decided she did not want to eat meat anymore. She just can't bear the thought of consuming animals (this perplexes me but I respect it). My main worry was how she would get enough protein to have a healthy balanced diet. Now that I'm more educated I know it's perfectly possible for her to get enough protein without protein supplements, but by then the habit of putting extra protein in things like soup and chili had formed. She doesn't mind it and it also makes it possible for me to enjoy a meal with her and not worry about my protein needs, which are different based on my labs.
In Dessert
Especially cheesecake! I've used vanilla protein before (in fact, I think the recipe link here probably calls for it) but when I do that it comes out too far on the vanilla side. I like my cheesecake to be…well, cheesy! So I add BiPro instead which preserves that classic cheesecake flavor I love.
While the above is a totally share-worthy Crustless Pumpkin Pecan Protein Cheesecake, here's a link to my individual serving cheesecake recipe.
In Protein Baked Oatmeal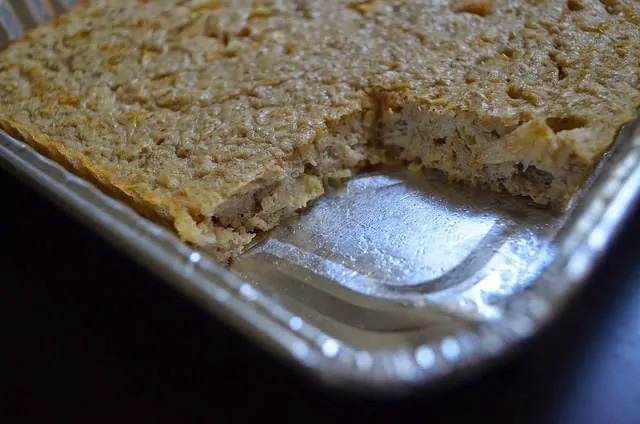 I love baking oatmeal. I first heard of it during a visit to the Amish market (I love the Amish!). Some of my recipes call for vanilla protein (something about chocolate protein + oatmeal = no for me…I can't explain it). Adding unflavored BiPro whey allows me to concentrate on the flavor of my protein baked oatmeal. The photo above is of my Nutty Apple Baked Protein Oatmeal and it has the wonderful flavors of pumpkin, fall spices and nuts. In this one I will say I love either French Vanilla OR unflavored BiPro. I tend to use the unflavored when I want to put a smear of something on a slice of baked oatmeal.
Need more breakfast ideas? Check out "The Bariatric Foodie Breakfast Book," featuring more baked protein oatmeal ideas, regular protein oatmeal, egg scrambles, even pancakes!
In Fruit Smoothies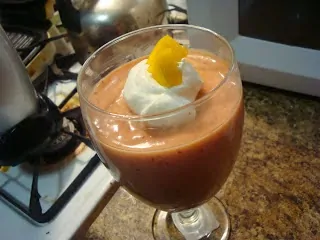 I love a good smoothie as much as the next person but putting vanilla protein in a fruit smoothie has always seemed bizarre to me. It makes it taste like a fruit custard instead of fruit. If I wanted a fruit custard, I'd make a fruit custard!
This Tropical Sunrise smoothie uses BiPro whey to let the fruity flavor shine through.
So there you have it! (I say that a lot.) My five favorite ways to use BiPro USA whey protein powder. I hope you enjoy it as much as I do!