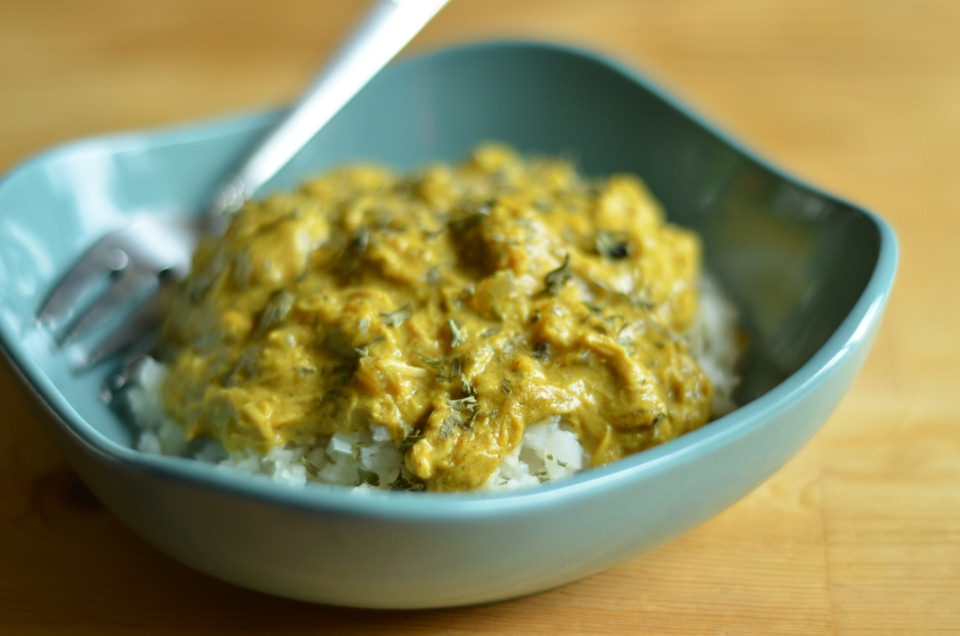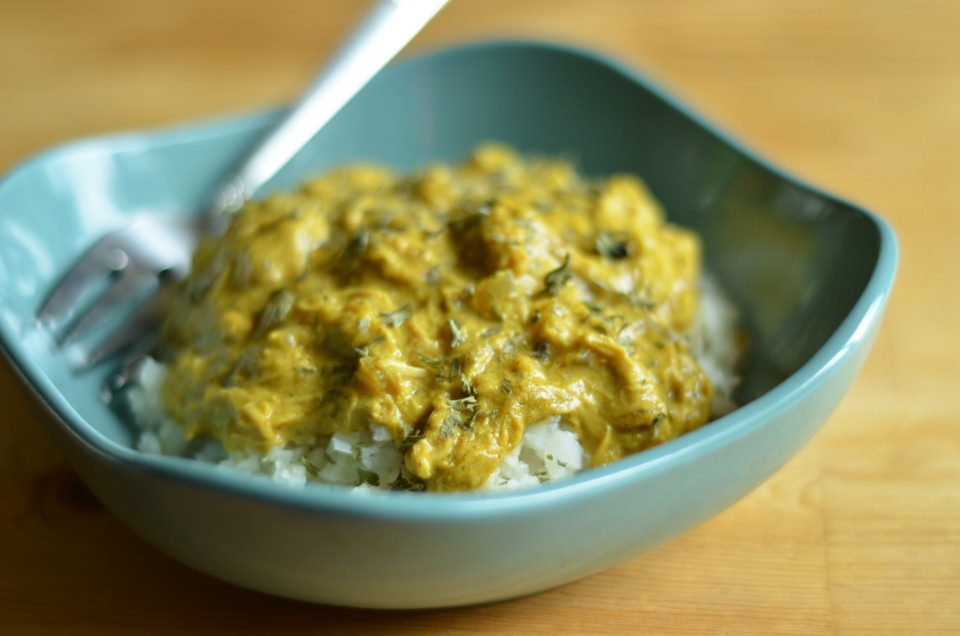 This recipe was developed as part of a partnership between Bariatric Foodie and Celebrate Vitamins. Here on Bariatric Foodie you'll find pictures and helpful recipe hints, then use the button at the bottom of this post to click through to the Celebrate Vitamins website to view and download the recipe, complete with nutrition information!
This is one of those recipes that was not my idea originally. Well…wait. I should say that I think very few of the recipes here on Bariatric Foodie were my idea originally. I think all recipes are some interpretation or spin on another recipe. I say that to say I don't fancy myself a recipe inventor or anything. But this recipe was direct remake of a recipe I saw online.
On Facebook more specifically. So I want to give credit to 12 Tomatoes, the site that inspired this recipe! In fact, there's not much wrong with their recipe, from a non-op perspective. (If you are new around here, a non-op is someone who has not had weight loss surgery.) The ingredients all come together to make a luscious and indulgent curry that would make a fine addition to any "make your own takeout" home effort.
The only problem is that it would kill…well…me!
The original recipe was indulgent mainly because it had a good deal of fat in it. And don't get me wrong, I loooooove (dietary) fat. My digestive system does not. Plus the recipe calls for rice and/or naan. (And who are we kidding? That and/or will become an "and" in my world!) So I thought it best to make a few…edits.
This was my first time making curry in a crockpot. I honestly think I'm going to be all about my crockpot this fall and winter. Btw, in case you are wondering, I use a Ninja Kitchen Cooking System as my crockpot and that thing has saved me so many times! For instance just last week when my boyfriend requested lasagna (the real kind, not my zoodle version), I turned on the oven and the damn thing started smoking! (Note to self: You do actually need to clean it sometimes!) I did not fret. I just layered up my ingredients in my Ninja and – boom! pow! – in an almost abnormally short period of time I had…lasagna! (Seriously folks…it was done super-quick.)
So anyway…crockpot cooking is a new passion of mine, so expect to see a lot more of it. It's just so convenient to throw a few simple ingredients into a crockpot and let it do the work for you!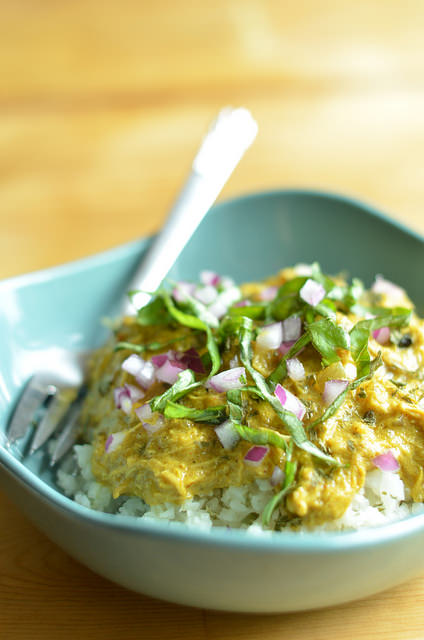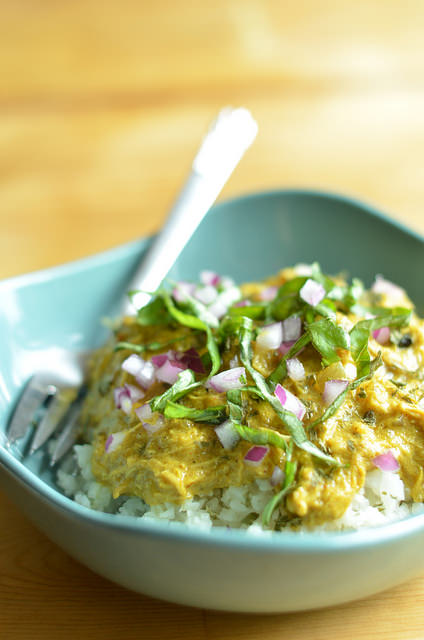 For this recipe, my goal was simple. I wanted to lighten it up by taking out some of the fat (but I wanted to retain the lusciousness because lusciousness in food should be a right, not a privilege!) and reduce the overall carb impact. I achieve this through the use of cauliflower rice instead of regular rice, which is something I've been doing for years. Even my picky kid will eat cauliflower rice!
At any rate, this curry was actually a big hit in my family! Or at least I think it was. I kind of put it out, went to do something else, came back and there was approximately one portion left…which is what you see here!
So if you're ready to get your curry on…head on over to the Celebrate website and let's get cookin'!
Like this article?
There's more where that came from. Subscribe to my e-mail list to get the good stuff straight to your inbox!