~~posted by Jen



+
=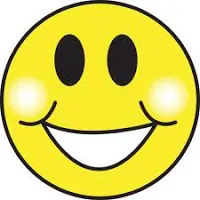 A couple weeks back, Nik shared her Salted Caramel Protein Hot Chocolate and I was hooked, as was most everyone else who tried it, given the comments we received. Since the weather has gotten cooler, I am turning more to protein hot drinks or protein coffee to get my morning started rather than my usual cold Click Frapp.
Of course, as luck would have it, right in the midst of what I am affectionately calling "remodel hell" here at Casa de Jen, I ran out of chocolate protein powder last Wednesday. I was freezing and wanted my hot salted caramel cocoa NOW, dagnabbit!
Well y'all know that it is a rare day for me to not have Click in the house, so I had to make it work! Definitely a play with your food opportunity, so I went for it! And….I actually like it better this way. This has become my new hot drink du jour for the past week. Go figure!
Since I had a long busy day running errands and seeing doctors today, I was in a kinda cranky mood when I got home and needed a little protein boost. I don't usually do caffeine this late at night, but I have a cake in the oven to share with y'all tomorrow, so I am staying up later anyway. Here's how I did it:
Jen's "Clicktastic" Salted Caramel Cocoa


Ingredients:
2 scoops Click Mocha
1/2 pack Swiss Miss Diet Hot Cocoa Mix (the 25 calorie one)
3 pumps (tbsp) Davinci or Torani SF Caramel Syrup
3 packets Splenda
pinch of salt (I use 1/2 tsp, start with a 1/4 tsp and adjust to your taste)
8 oz milk of your choice (I use 2%)
2 tbsp Sugar Free Coffeemate Hazelnut Creamer, because I am addicted (optional)


Directions:
Pour milk into your blender cup first, then add Click, cocoa mix, splenda, salt, and syrup. Whiz it together in the blender, remove blade, and microwave for 35 seconds. Remove from microwave, stir, and check taste/temperature. Adjust salt or sweetness to your taste, then pour mixture into a microwave safe mug. Stir in the creamer (if you're using it) and microwave mixture for another 35 to 45 seconds.


You CAN top it off with a dollop of whippage if your little heart desires. Enjoy!