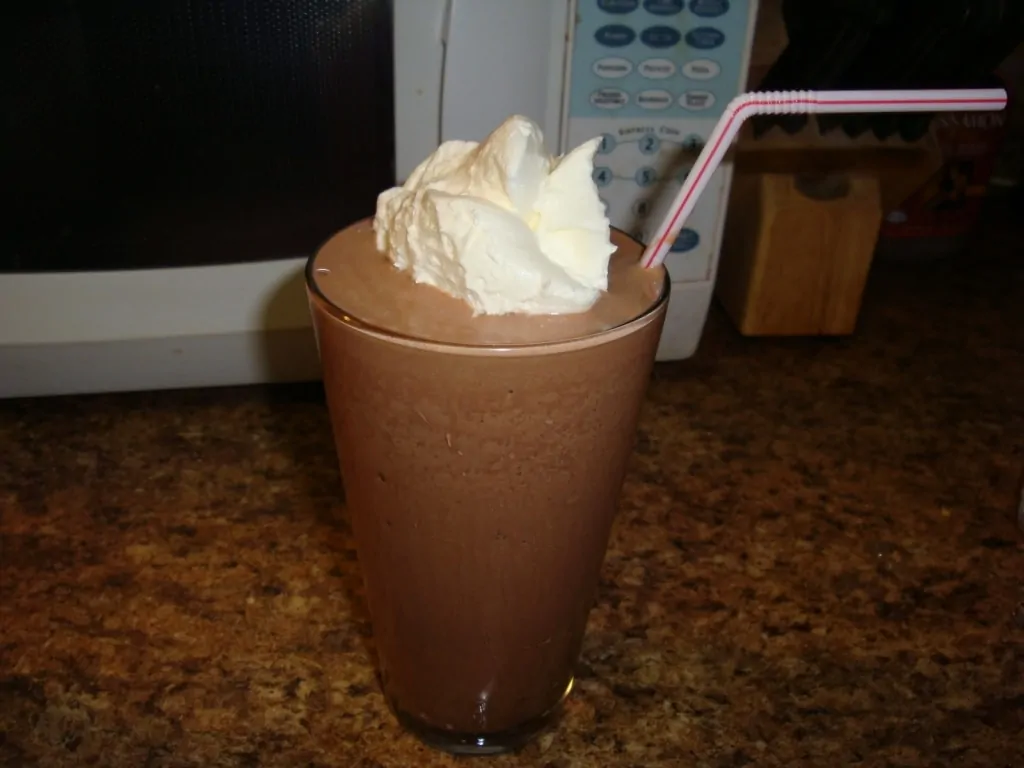 In the meantime, I thought I'd tell you guys my favorite way to use Click. Come aboard my train of thought!
Starbucks. Frappucinos. I used to love 'em.
Now? Not so much. Yes, you can ask for them to be made with sugar-free syrup but the base they use (which comes pre-packaged) has sugar in it and that's…iffy.
Besides, why take all those calories without ANY protein. That's why, some years ago (in the time before time when Nik was a newbie) I came up with what I like to call a Click Frapp.
Now I don't know if I can take credit for the term "Click Frapp." I can say I hadn't experienced the term before I started using it and I just Googled it and now it's not that uncommon, but that's neither here nor there.
Rather than simply give you a list of the Click Frapp recipes I have on the blog (which I'm still going to do, I thought I'd give you an all-inclusive guide to making a Click Frapp.
How to Make a Click Frapp
Liquid Base
Use 8 oz. of any of the following:
Cow's milk
Soy milk
Almond milk
Some other type of milk
Water
Flavor Base
Use ½ serving (1 scoop) of either:
Protein Boost
Use one serving (which should be 100-130 calories and at
least 20g protein, very few carbs):
Chocolate protein powder
Vanilla Protein powder
Strawberry Protein powder
Flavor Add-Ons
Use 2 tbsp. of sugar-free syrup. You can use whatever you have on hand but here are some of my favorites:
Peppermint Paddy
English Toffee
Brown Sugar Cinnamon
Hazelnut
Raspberry
Orange (yes, it even tastes good with a chocolate base!)
AND/OR any of the following (amounts and added calories
listed):
Unsweetened Cocoa powder (1 tbsp = 25 calories)
Sugar-free pudding powder (generally 1 tbsp. = 35 calories),
here's some flavors I think work well

Cheesecake
Banana Cream
Caramel
Butterscotch
Directions:
Combine one item from each category in a blender. Blend for 1-2 minutes (yes, that's a long time but trust me on this one). Add 3-5 cubes of ice and blend until they are crushed. If desired, you may add more sweetener before the first blend.
Now that you have the basics, here are some more specific Click Frapp recipes: