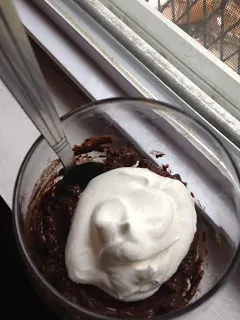 Hey! Remember me? I post food sometimes!
Foodies, indulge me a personal reflection moment. I am of the school of thought that self-care is very important and that there are aspects of your feelings and motivations that you should listen to and heed. So when you see that I haven't been posting for a while that usually means I've burned myself out. I live a pretty full life between being a single mom to the divas, my day job, this blog and the million and two things I sign up for. So every once in a while I just stop. And it's good for me because it allows me to be enthusiastic about the time when I go!
Anyway, back to the grind.
This is one of those recipes I THOUGHT I already had on the blog, came on to double check an ingredient and found that it was not!
You don't know how much I wanted to call this "Clicky pudding" (so I could sing about it to the tune of "We Wish You a Merry Christmas") but honestly the texture is of a mousse. Specifically, if you've ever had Jell-O Mousse Temptations. THAT texture. Lookit: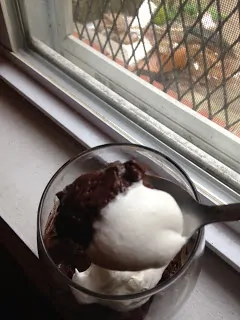 And here's my recipe!
Nikki's Clicky Mousse
(Makes approximately 6 servings)
Ingredients:
1 box sugar-free, fat-free chocolate pudding mix
2-3 scoops Click Espresso Protein, Mocha flavor (the more you put in, the more "mousse-y" it is). You can use regular Mocha or Mocha Decaf, doesn't matter.
1 tbsp. unsweetened cocoa powder (just makes for a deeper chocolate taste)
2 additional packets of no-calorie sweetener (balances out the bitter that is created by the extra cocoa + the espresso)
2 c. milk (I use skim)
Directions:
In a large mixing bowl, whisk together pudding mix, Click, cocoa powder and sweetener until well blended.
Add milk. Now, you can either whisk it (although this is going to get difficult after a point because the protein in the click "tightens" the mixture up a good bit) OR you can do what I do and go at it on medium speed with a hand mixer. Much smoother final product!
For fun you can add other things you like: Sugar-free syrups (hazelnut goes especially well in this one). As you can see I top mine with lowfat whipped cream. Usually I put a dusting of Fiber One crumbs (yes, I love the stuff that much!). Right now I am absolutely in love with eating desserts out of stemless wine glasses.
The protein in the Click increases the volume of the pudding, which is why I say it makes about 6 servings, but it really depends on your appetite. It could be more, could be less.
Either way it's yummy so enjoy!!!