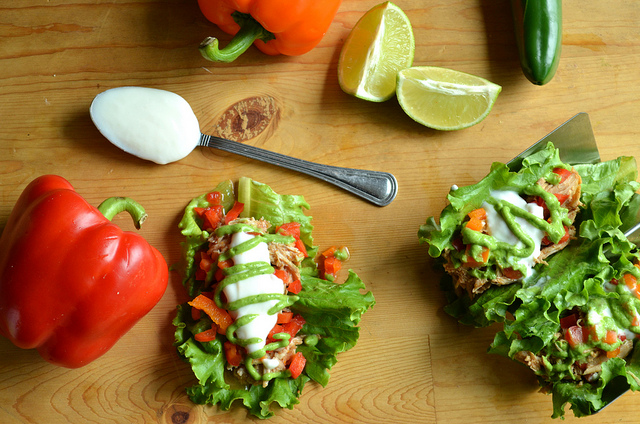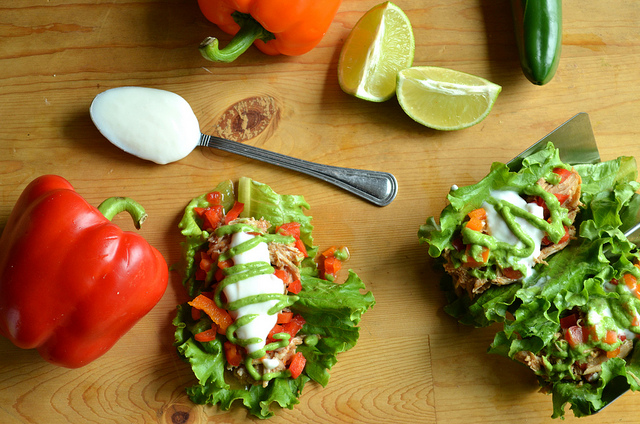 Really the title should read "Citrusy Smoky Crockpot Pork Tacos" but I thought that was just too much. I have this thing about more than two adjectives before the name of a dish. It seems…I dunno…pretentious to me!
Anyhoo…you all may remember earlier this week I announced that I have joined forces with Celebrate Vitamins to provide healthy and inspiring recipes! Well this is the first one, Foodies!
Each week the site will feature a new recipe. Here's how this is gonna work. You come here for lots of food porn on the recipes then at the bottom you click the orange "Get the Recipe" button to…um…get the recipe. Yes, it's an extra click but I think you'll find it worth it because…
Celebrate has done something for you guys that I have never done on Bariatric Foodie (and probably never will!). They…have provided nutrition info! And more than that, they made a lovely downloadable version of each recipe for you to print out. (For the record, though, you can print my recipes from the recipe boxes…just sayin'!)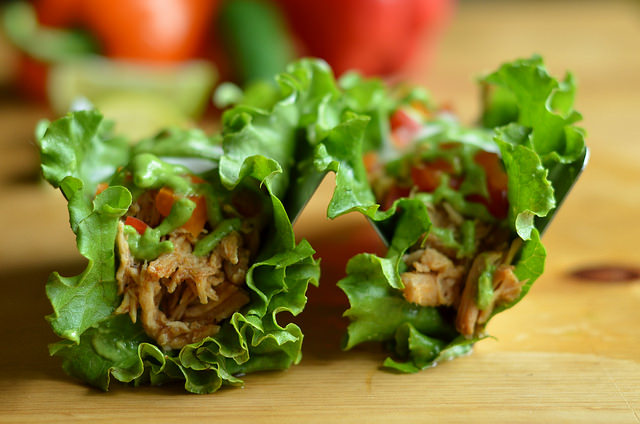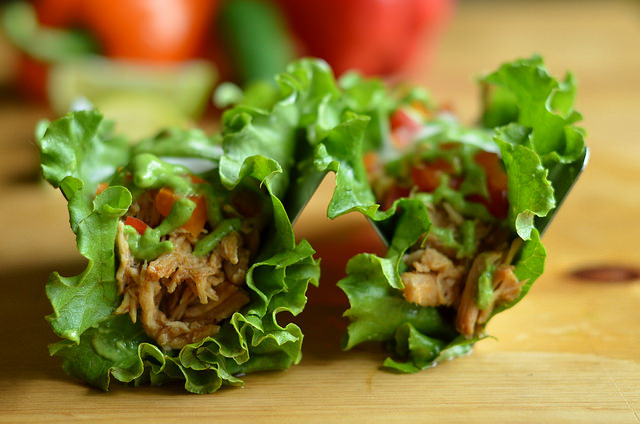 So back to these tacos.
Man…you ever tinker around with a recipe and it came out a little bit better than you expected? That was the deal with these. I had this idea in my head for a citrusy, smoky flavored pork taco. My original plan was to make another jicama taco since I loved my jicama fish tacos so much. But here's what had happened.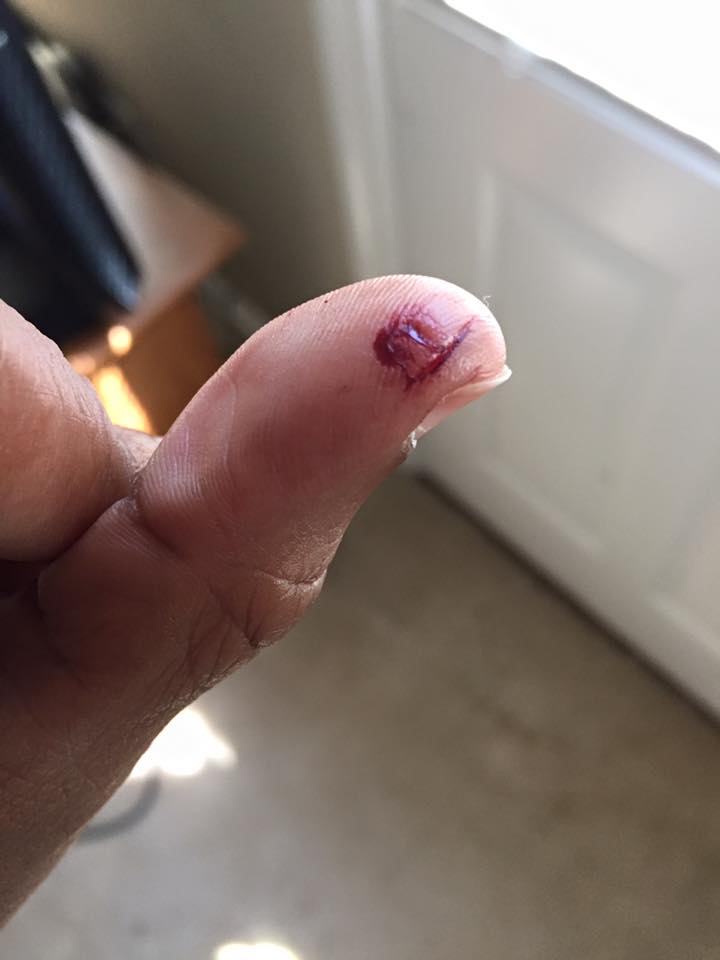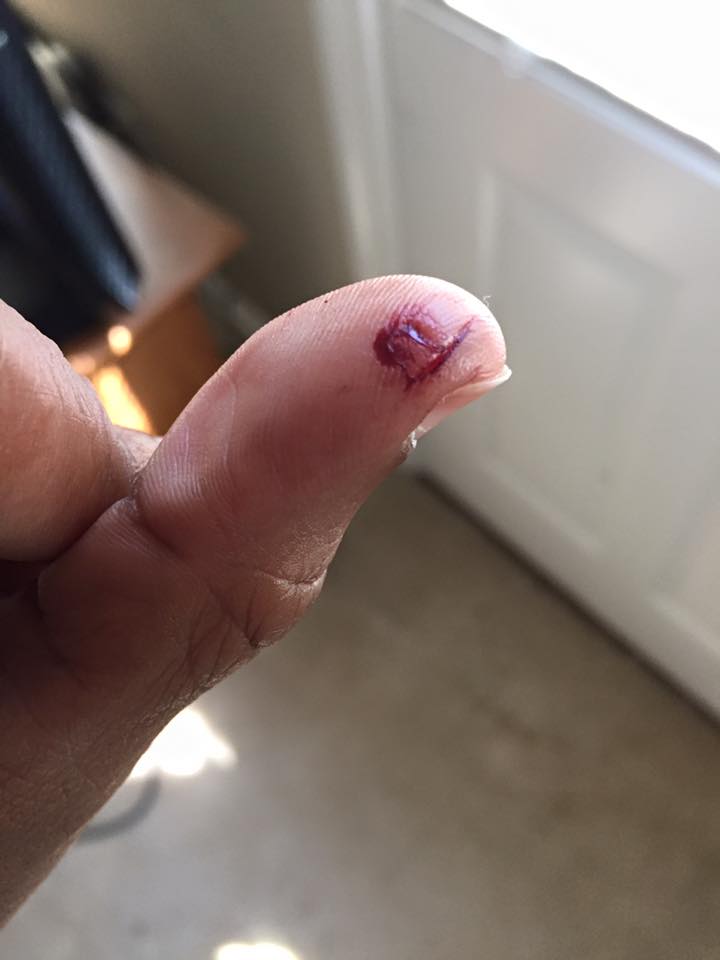 Yeah. That. Ow. This is what I get for having a cheap mandolin! I had to shove the jicama through so hard that I shoved my thumb right along with it! (Loving advice: Get a quality mandolin, Foodies!) Not fun. So I abandoned that. But for those of you who live in mystical, magical places where jicama is already sold as tacos? Go for it. Me? I carried my wounded self to the grocery store and picked up some curly leaf lettuce. Curly leaf lettuce does not have the desire to kill me. And for that reason, curly leaf lettuce and I will always be friends!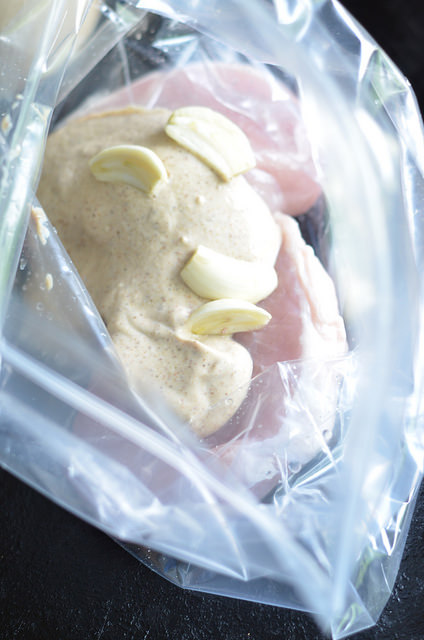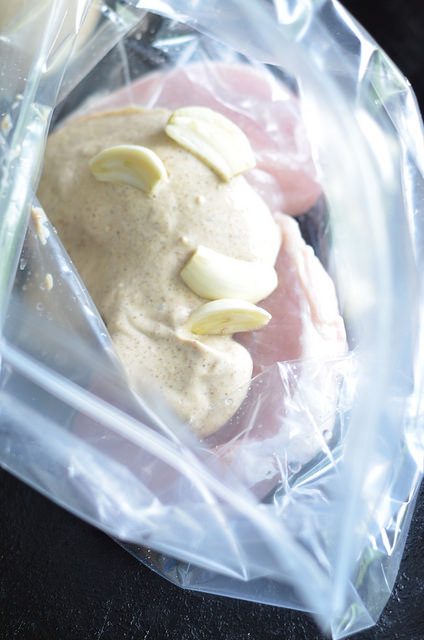 The first time I tested this recipe I used center-cut pork chops and used my fool-proof meat marinating technique. And it worked pretty well but the pork wasn't quite as tender as I like. So I decided to try country ribs. Now when I was telling a friend of mine about this recipe she didn't know what country ribs are. I didn't get a pic of my country ribs, but thanks to Google, you can click this link right here to see what they look like. That was the ticket! The meat came out wonderfully tender.
I knew I wanted citrus in this recipe, but I also know a lot of you don't do too well with citrus fruit straight-up. So I made some adjustments there, but if you prefer, you can just juice some oranges and keep on steppin'. (That's what I did on my first test of this recipe…both tasted awesome.) The final result is a fresh but smoky flavor that would go well not only in a (curly leaf lettuce) taco but also on top of a salad or even in a traditional tortilla for the fam!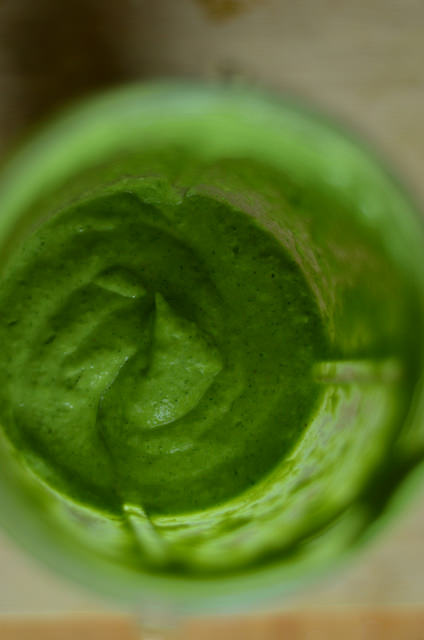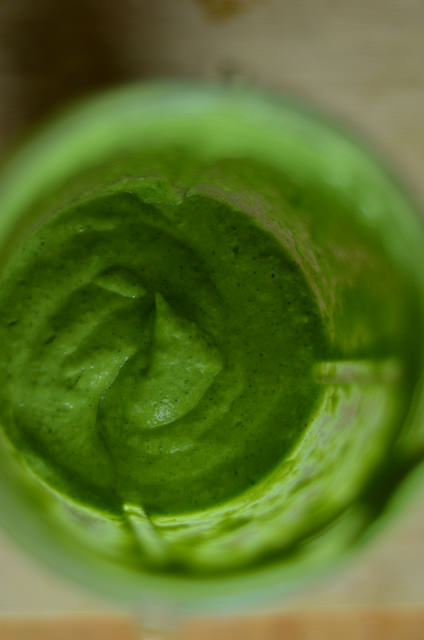 Now about that green sauce. Have you all ever been to a Peruvian chicken place? Ohhhhhh myyyyyy goshhhhhh. If you haven't, you must. Just Google "Peruvian chicken near me" and see if you have a place. It is SO good. Granted, what they give you is about 17 meals for the average post-op, but that's why we all have dogs, right?
Anyway, one of my favorite things about getting Peruvian chicken is the spicy green sauce they give you to dip your chicken in. I am a lover of all things spicy. In fact, I always ask for an extra container of sauce so I can take it home and dip deli turkey slices in the stuff. That is…until I researched what's in it. Yikes. There's a LOT of mayo in that stuff! So yeah…I couldn't in good faith propose that to you guys. Instead, I went for a healthier fat and some super-fresh tasting ingredients and MAN is that sauce good! But warning: my recipe makes a lot of the stuff. So halve it if you don't want that much. Or if you like spicy sauces, consider freezing some of it. (I'd recommend in an ice cube tray that you never, ever intend to use again!)
But bottom line: the sauce has a better source of fat without sacrificing the taste. Warning though. It is SPICY! If you want to turn the heat down a few notches, leave the seeds out of the jalapeno the recipe calls for or just use a less spicy pepper like a small poblano.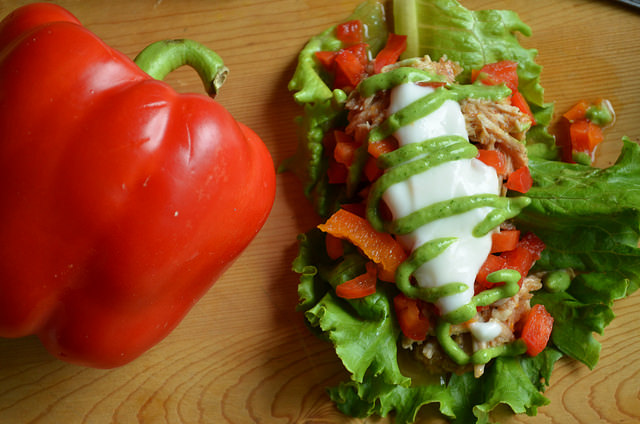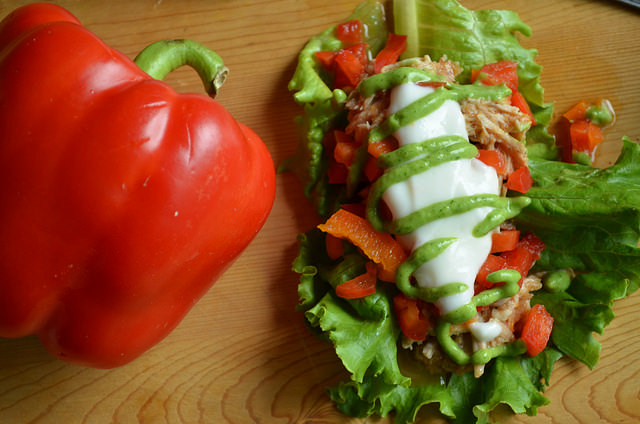 At any rate, this recipe went over really well with the fam. I ate mine in my lettuce. My younger daughter at hers in a whole wheat tortilla. My boyfriend had his as a burrito bowl (with the addition of shredded lettuce, black beans, diced tomatoes and salsa).
But the real question is…what will you do with it? I can't wait to see! Now click on over to Celebrate and git yo' recipe!
Like this article?
There's more where that came from. Subscribe to my e-mail list to get the good stuff straight to your inbox!