~~posted by Jen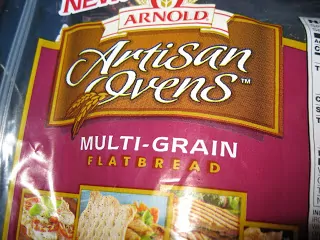 I saw these last week at Wal-Mart and decided to pick some up and give them a try. Since most of us have a hard time tolerating bread unless it's very thin (like the Arnold Sandwich Thins or Pepperidge Farm Very Thin Bread) this looked like it might work well for WLS post-ops.
It absolutely does! I used it to make pizza and it's the perfect size and thickness. I get aggravated trying to use low carb tortillas, because if you don't crisp them up just right then they aren't very sturdy. I like lots of toppings on my homemade pizzas, so I need something that can hold up to the toppings without being too much bread. This works perfect!
The nutritional stats aren't too bad, especially considering most of us would only eat half of one at a meal. I cut the pizza up into 6 squares and 3 of them made a meal for me. I'm about to re-heat the other 3 and have them now for my 2nd dinner.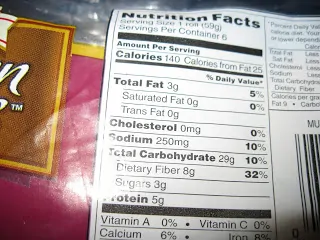 Leftovers week starts tomorrow, so I will post the pizza recipe for your NOM'ing pleasure! Here's the flatbread just as I was getting ready to load it up for pizza: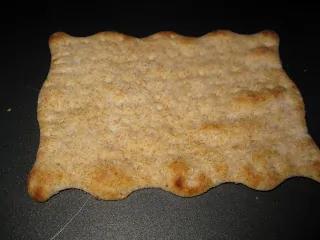 It's about the same size as a regular FlatOut wrap, but these are more affordable ($2.99 at Walmart) and easier to find. Taste is very similar, and I like the texture a bit better. I could see this as a very versatile bread item in our WLS pantry. The only flavor I've found, thus far, is the Multigrain. But given the way Arnold normally adds flavors, I'd be willing to bet they come out with other varieties pretty soon. Definitely one to try.
Leftovers week starts tomorrow, so if you haven't already, go ahead and remove your leftover turkey from the bone and save the carcass. I'll be sharing the BF Basics: How to make stock tomorrow. Make sure you set your leftover sides (yes, even pumpkin pie!) in either the fridge or freezer so you have them on hand for our delicious recipe makeovers!
Verdict: Divas Say Divine!