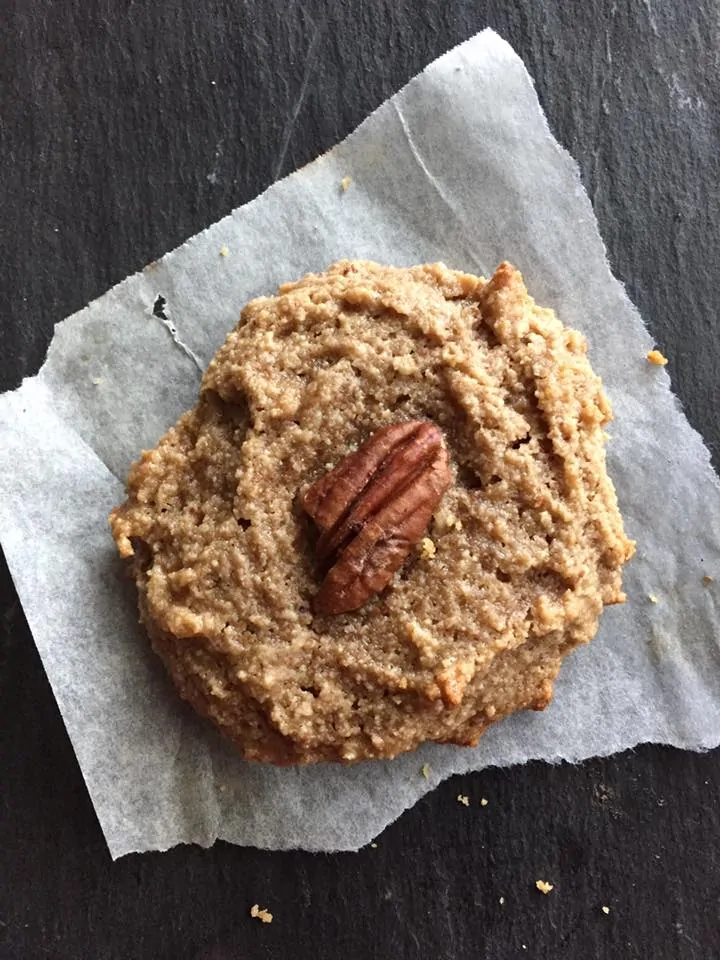 Oh la, la…
Well first…and I know I sound like a broken record here. But these are cookies. In my world, cookies are always going to be a heavily moderated treat. That's why I am ok with not trying to add protein powder to them. Your mileage may vary. Play with your food! And, of course, use your own best judgment about whether or not to make cookies in the first place.
Know thyself, Foodies!
That said, these cookies are an Ode to Shannon (Bariatric Foodies indefatigueable social media manager). She said she tasted a really good chewy pecan cookie once and wondered if there could be a version she could enjoy.
Well, thanks to the genius writer of Unconventional Baker, there is! (See original recipe.)
I tweaked this recipe mostly because I wanted all my cookie recipes to use the same set of core ingredients, one of them being almond flour in place of white flour. The original recipe, I believe, calls for white rice flour, which I didn't want to use.
Just a few tips for this recipe:
I used regular old vanilla extract. Vanilla beans (and vanilla bean paste) is hella expensive in my neck of the woods.
I have a nut grinder so I made my own pecan butter. If you don't have a nut grinder I'd suggest doing cashew butter and mixing in finely chopped pecan pieces so that you still get that pecan flavor.
I tested this recipe with just Splenda and with Splenda Brown Sugar blend. Both recipes worked. My family and I liked the Brown Sugar blend version better (surprise, surprise) so it's what I included here. Cook your conscience, folks! But if you use another no-calorie sweetener just be sure to check the conversion chart (usually found on the website for the sweetener) to make sure you are using the correct amount.
That said, you are probably wondering the nutrition information, aren't you? Not to be a meanie but…I ain't giving it to you! (New Foodies, you are allowed to be mad at that but in 6 years of running this blog I've never given nutrition information, and here's why.)
So Shannon…this one's for you – thank you for keeping the Bariatric Foodie Facebook page lively. I raise my cookie to you!
Want all the cookies?
There are lots more Bariatric Foodie no-flour, low-sugar cookie recipes and you can get them all in one handy download! Order Cookies! The Complete Bariatric Foodie Cookie Collection, a PDF e-book featuring every cookie recipe from every collection! Proceeds from the sale of this cookie book help keep Bariatric Foodie (and the cookie recipes) flowing!
Preheat oven to 350 degrees. Line a cookie sheet with parchment.

Put all ingredients except pecan halves in a bowl and mix well. If the mixture seems too wet, add about 2 tbsp. more almond flour. If it's too dry, add 2 tbsp. more milk.

Drop dough onto cookie sheet and press pecan into the middle.

Bake for 20 minutes, then remove from heat, and transfer to a cooling rack to cool.