~~posted by Jen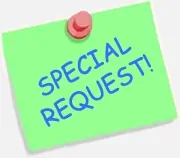 It's still Leftovers Week, but we're also fitting in some Reader Requests this week along with our delectable remixes on Thanksgiving leftovers. As y'all know, we try to respond to your requests for help on things within a reasonable amount of time, and some requests require a bit more experimenting than others.
This one is pretty simple, which is why we're sharing a second Reader Request in addition to the one earlier this week for Jen's Protein Potato Latkes.
Our friend Sara C posted a request on our Facebook wall the other day for a protein shake version of a "twisted" cone, or chocolate and vanilla swirl. Inspired by, well, this:
So here's how it goes:
Sara's Twisted Swirl Protein Shake


Ingredients:
8 oz milk (I used 2%, use soy or whatever you choose)
1/2 scoop Chocolate Protein Powder
1/2 scoop Vanilla Protein Powder
1/2 tbsp Sugar Free Chocolate Instant Pudding Mix
1/2 tbsp Sugar Free Vanilla Instant Pudding Mix
1 pump Davinci Sugar Free Chocolate Syrup
1 pump Davinci Sugar Free Vanilla Syrup
3 packets no-calorie sweetener, or to taste (I used Splenda)
Optional: Sugar Free Whipped Topping


Directions:

Pour the milk into your blender cup. Add the Protein Powder, pudding mix, and SF Syrup. Whiz it up in the blender. Taste it, add as much Splenda or other no-calorie sweetener as you like, then whiz it one more time.
I drink mine cold and straight up, but if you prefer more of a milkshake texture, add some ice and follow Nik's Triple X method. If you really want to make it fancy, put a dollop of whippage on top and a drizzle of sugar free chocolate syrup. NOM!