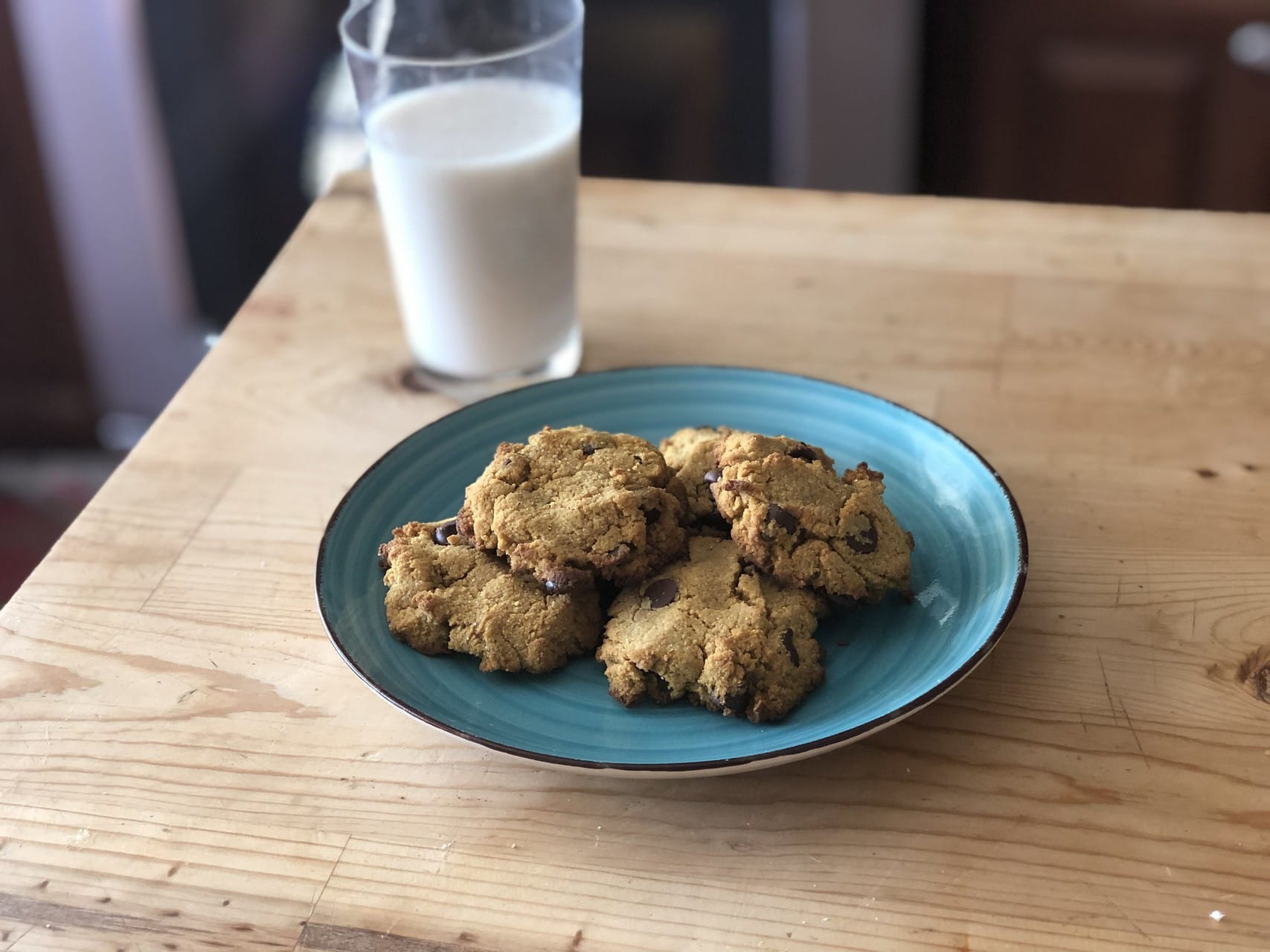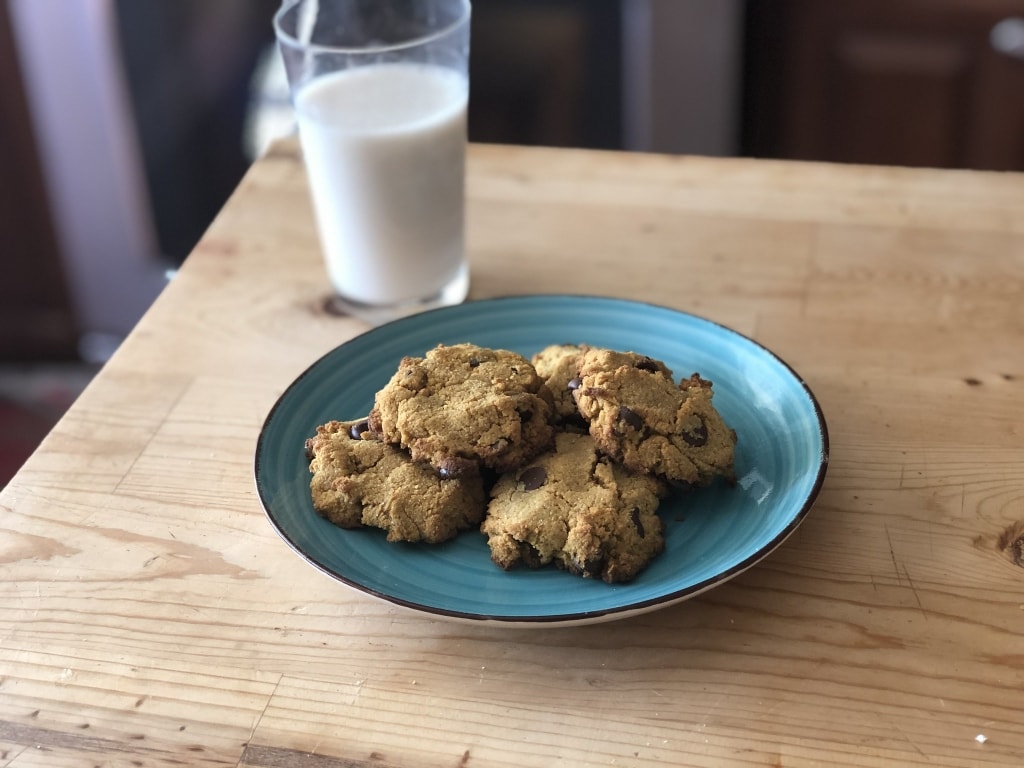 This recipe is part of the Bariatric Foodie 2019 No-Flour, Low-Sugar Cookie Collection. Click here to get to the full collection!
So this whole idea seemed kinda bougie to me.
But I do have to admit that part of it was because of the complete "pumpkin spice-ification" of America every fall. I mean seriously! Everything from toothpaste to toilet paper to Spam (no I am not kidding) comes in pumpkin spice flavor! It's ridiculous. So I think pumpkin and pumpkin spice has gotten a bad rap with me when really it's humans doing entirely too much.
This cookie is what I call the "Shannon cookie." Shannon, of course, has served as the Facebook community manager for Bariatric Foodie for a number of years and is my co-host on Bariatric Foodie Live.
Now usually I just ask Shannon what cookie recipe she'd like me to take on. But this year I wanted to surprise her. Don't ask me why. Sometimes you're just in the mood to surprise someone. Anyhoo, Shannon loves pumpkin. But she's also sensitive to my feelings that we go overboard about pumpkin in the fall so she quietly covets it all throughout August, waiting til September to even mention it.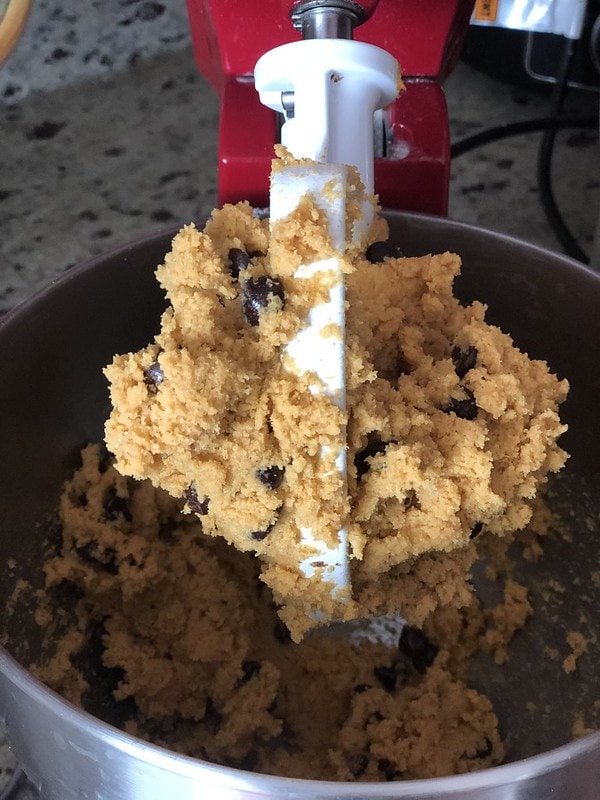 So let's get into this, shall we?
Recipe Notes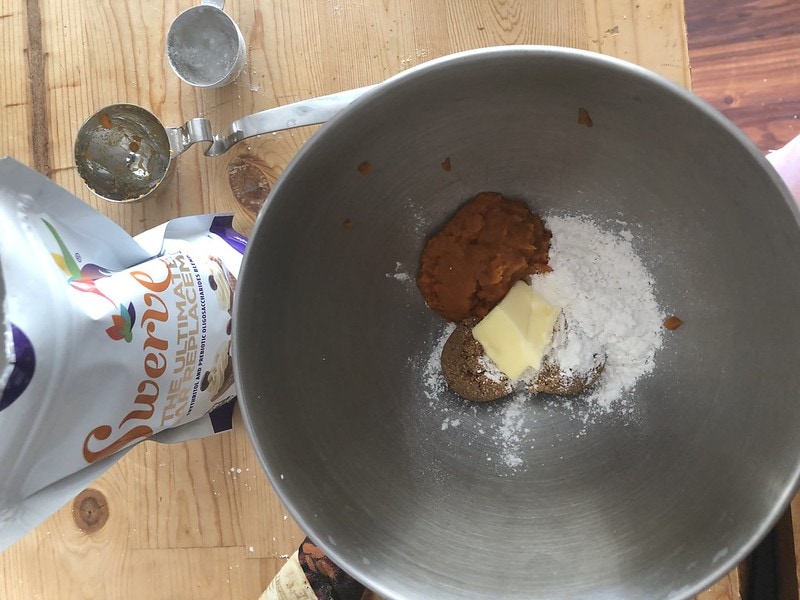 So I used Swerve again here. Both the brown sugar and the confectioner's. I didn't use the granular because two bags of Swerve cost me about $15! I'm poor. So I used what I had. The confectioners worked fine and didn't seem to hamper any of the cookies, but I'm sure the granular looks fine too if that's what you have. I also tested these recipes with Splenda and it works that way as well. I understand some of you think Splenda is the devil but I also find that a recipe that works with Splenda will also work with most other regular no-calorie sweeteners. Just check your conversion charts!
The dough for this cookie will always, always, always be soft. You can refrigerate it three years. It's going to stay soft.
You can use protein for these cookies! If you wish to use protein, replace half the coconut flour with one scoop (30 g) either vanilla or unflavored protein powder.
Don't skip the pumpkin spice in this! It took it to the next level. Seriously.
These can take a while to bake. Mine were still doughy at the 15 minute mark so I baked about 17 minutes. They were still very soft. I didn't mind, so long as they were cooked!
Try though I did, this recipe (which was the one that works best to bake up a good cookie) always yielded at least 13-15 cookies with my cookie scoop. A few more to give away!
Download the 2019 Cookie Collection free e-book!
Each year, with the cookie collection, I put out a free e-book of all the recipes for you to download! Fill out the form below to get it sent to you by email. You can also purchase all my cookie recipes in one handy book! Be sure to check that out as well. All purchases keep Bariatric Foodie (and the cookie recipes) flowing!
[convertkit form=1136032]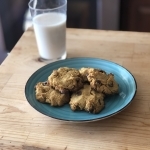 These soft cookies have a complex, fall-sy flavor that you'll love. They taste best warm from the oven!
Servings

Prep Time

12-15

cookies

5

minutes
Servings

Prep Time

12-15

cookies

5

minutes
These soft cookies have a complex, fall-sy flavor that you'll love. They taste best warm from the oven!

Servings

Prep Time

12-15

cookies

5

minutes

Servings

Prep Time

12-15

cookies

5

minutes
Preheat oven at 350 degrees.

In a bowl with a hand mixer or in a stand mixer, combine both sweeteners, butter, pumpkin, and vanilla and "cream." (NOTE: Sugar subs don't cream like regular sugar. The butter will get clumpy. That's ok as long as everything is mixed together.) Add egg and mix thoroughly.

In a separate bowl, combine almond flour, coconut flour (and protein powder, if using) and baking soda, and salt and mix well. Add to the wet ingredients and mix until a dough forms. Add sugar-free chocolate chips.

Drop with a cookie scoop or a large spoon into heaps onto cookie sheets lined with parchment paper. Bake for 15 minutes or until cookie is done inside. Remove to cooling rack to cool.