Ahhh…the fourth of July. The fireworks. The pageantry. The barbecues.
Fear not, my faithful foodies! I'm hear to help! Is your family hosting the BBQ this year? If so, great! I have menu options galore. If not, you might want to give my "surviving the family barbecue" survival guide a read just to ensure you don't take away someone's life, liberty or pursuit of happiness.
Here's just a few of the lovely, crave-worthy treats that exist right here on this lovely blog for your barbecuing pleasure.
Meats:
Chicken skewers
– You don't have to go Thai with it but be sure to use the marinating technique. It works!
Flatten them out a bit and my magic meatballs become protein-packed sliders!
What would a barbecue be without a hot dog? Here are my favorite post-op picks.
Sides
I would be lying if I told you they will mistake this for
potato salad
. BUT…it is very tasty! Customize any way you want: Add crumbled bacon and ranch dressing mix or some curry powder, raisins and a little cayenne for a kick. There are so many options it's CRAZY!
I am a late convert to
cole slaw
. But now I love the stuff. If you want to make a variation, you can easily make an Asian slaw with brocolli slaw mix by omitting the creamy stuff and using a light Asian Sesame dressing (watch the sugar amounts on some varieties).
Speaking of brocolli, this brocolli salad will have your fam clamoring for the veggies!
Lastly, I kid you not…I have a friend who comes to functions where I am in hopes of me bringing my Mexican Dip. It's that addictive. Try it!
I don't know about you but dessert seems to be a separate meal from dinner for me. No matter. I get it in when I can fit it in. In the summertime I turn off the oven and turn on my blender to make yummy protein frozen pies like my
peanut butter
,
cookies 'n cream
and
rocky road
pies. If you're a fruity kind of person, try my
no-bake protein key lime pie
.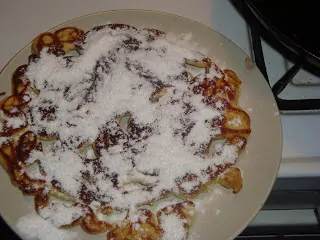 Or you could go for a low-carb funnel cake, although that's best achieved if you are hosting the barbecue.
So there you have it folks. Some solid, WLS-friendly suggestions for your next barbecue. Be careful of your nutrient combinations though peeps…else you'll have firework sounds that have NOTHING to do with independence 😉