This has nothing to do with food but I see a lot of folks question the long-term success of bariatric surgery. I've never shied away from sharing my experience because I think it's important for longer-term post-ops to be honest about where they've been and what they've been through in order to paint a realistic picture of life after weight-loss surgery.
So here goes. My journey in pictures (or a bit of it at least!):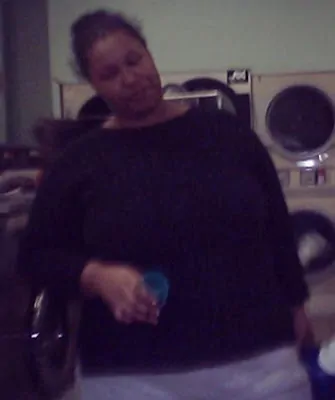 This is me before surgery. About 330-ish pounds. I didn't willingly pose for many pictures so they are hard to find! In this one I was in a laundromat. And yes, that is generally how I looked.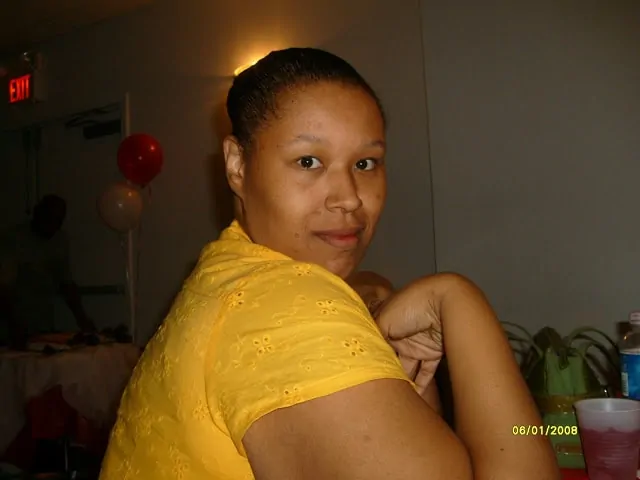 The date stamp on this is actually wrong. This was taken in about March 2008 and while you can't see all of you can tell I'm still a plus-sized diva in this picture. It's interesting how WLS works because I went from this size at about 2 or 3 mos post op (forgive me for not remembering exactly, all this WAS five years ago!) to…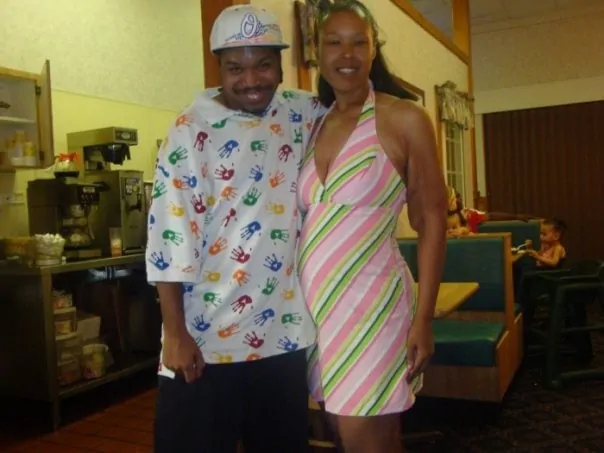 Whoa! What the HELL??? That chick is a lot smaller, isn't she? Funny thing is I thought I was still huge. (Snicker) By the way the smarmy character standing beside me is my brother, Manuel.
Oh time…and pouch capacity. They both can sneak back up on you…as they did here with me. As you can see, I regained. In the pic directly above this one I was 172. In this pic I'm either at or over 200. (Although don't I pose nicely???)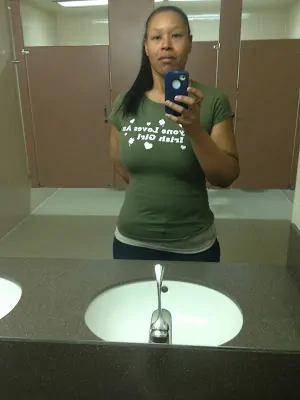 And this is me today (literally…I took it this morning!)…five years post-op. 189 lbs. Smaller than my biggest, bigger than my smallest but still smaller than my biggest since surgery (did you get all that?).
Where will I be next year? I dunno. Only time will tell. BUT, I think it's noteworthy to say that part of the reason I know I can continue to be successful (and I'd argue I never ceased being successful so much as I just lost my way a little bit) is because I tell myself affirming stories about my process and progress. I say this over and over: The story you tell yourself is important!!!
"What the heck does that MEAN, Nik?"
I'm glad you asked. My friends over at ObesityHelp asked me to blog about this very subject so I have been. Check out my blog series which has so far touched on
your overall story
, those we tell ourselves as we
make the decision to have WLS
and
as new post-ops
. Then tune in for the remainder of the series and
join the conversation!!!
It is only through open and honest dialogue that we can paint a realistic picture of the struggles and realities of WLS. Obesity is a lifelong fight and our stories are our ammunition.
I hope this post has at least helped some of you get perspective. Maintenance isn't doom and gloom, even if you do have some regain. You are in control. You're driving the car. You're steering the boat. You have the power. So claim it!