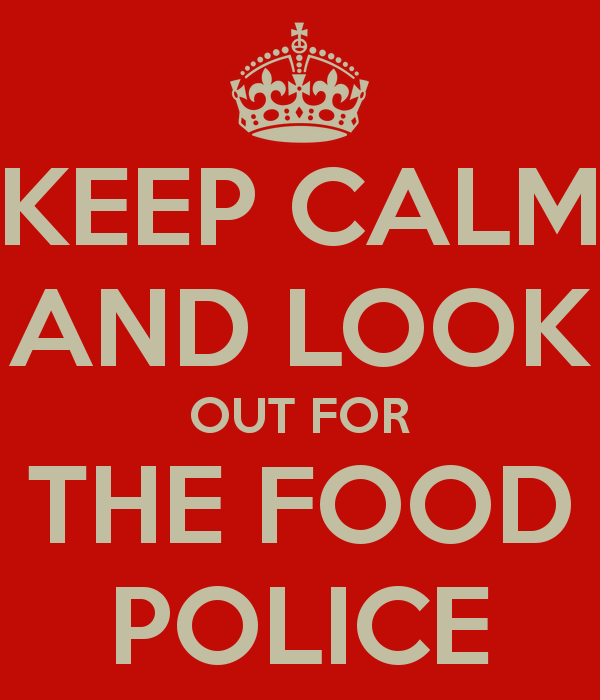 This is inspired by a piece done recently on The Today Show: 6 Things You Never Say to Someone Who Has Lost Weight. Those things apply but I feel like there's things people say to us after our surgeries that are just wrong (and some are potentially harmful) so here goes.
"Yeah, I'm losing weight the hard way."
Ok so I should start off telling you that here at Bariatric Foodie we call folks who haven't had weight loss surgery "non-ops." And I got some push-back on that. Listen. It's not a derogatory term. It's simply a term to distinguish someone who has had WLS from someone who has not. Having said that…
You. Non-op. Come closer so we can speak.
Imagine waking up tomorrow and your stomach was a fraction of the size it was before. Imagine taking your first bite of food in the morning and that bite of food makes you violently ill – and you don't quite know why. Imagine everything you eat makes you violently ill. Imagine going out to eat with friends and being done your whole meal before your friends have taken three bites of an appetizer. Imagine having the whole world see you shrink into a person you don't know and have never been before, all while you are supposed to be joyful (instead of freaking out, which is what you really are). Imagine having to remember to take vitamins every day. Imagine having doing the same workout you are doing "the hard way" except your body has only a fraction of the calories to sustain it. Imaging going through all that and having someone imply that you are doing things the "easy" way.
No matter what way you do it, losing weight is hard. So don't say that anymore.
"My sister's cousin's boyfriend's ex-girlfriend's sister had weight loss surgery and they gained all their weight back."
Firstly, no they didn't. That person is an urban legend. While folks who have weight loss surgery can regain, you probably don't know that person.
Beyond that, if you believe in the power of positive thinking, this statement can be really destructive. It spawns fear, self-doubt, self-consciousness. Weight loss surgery patients live in a constant tension between adhering to many guidelines and trying to live a normal life. Many of us are already so petrified of regain that, for all intents and purposes, we've actually worked in earnest to develop eating disorders.
A better thing to say is "I wish you all the best" and leave it at that.
"You've lost too much! You need to stop."
On this one, I have a bit of sympathy. Chances are your friend or family member was overweight or obese for a while before having surgery. And there's a good chance you only ever knew them that way. They are going through big changes. They are shrinking fast.
Rest assured your loved one is being monitored by an expert medical team. They have a bariatric surgeon, a registered dietician and other staff who monitor their weight very closely for the first two years after surgery. Very often their weight and health is monitored pretty closely even after that.
Each person has a different way to determine their goal weight. Unfortunately, it's not up to you to decide what that weight is. Telling someone they've lost too much is just as bad as telling them they have gained too much weight. It promotes low self-esteem and self-consciousness.
A simple "Wow, you've lost a lot of weight!" is both honest and much more respectful.
And lastly my personal favorite…
"You've changed since you had surgery."
My initial response the first time someone said this to me was "Well…yeah. Isn't that the point?"
My grandmother had a wonderful saying. "If nothing changes, nothing changes." Obesity is not just a disease of eating. Our environments, emotions and stressors can all contribute to our obesity. The only way to sustainably address obesity is to work at all of its causes in our lives.
That said, if your loved one suddenly is less tolerant of demands on their time, or they take longer to get ready to go out the door because they want to look nice, or they like to go clothes shopping, YES they have changed. No, that's not necessarily a bad thing.
On the same token some of us go through a serious "butthole phase" where we are a bit self-centered and hard to deal with (present company included). In those cases, address the behavior in particular. For example, if you find your loved one talks nonstop about their post-op life, you might say: "Hey, I know you've got lots going on, what else is happening in your life?" We go through stages after surgery and we are human. If we are being inconsiderate it may be a stage and we may not be aware we are doing it. But implying that it's bad we are changing isn't helpful or constructive.
If we're doing something that bugs you, talk to us respectfully about the thing we are doing instead of generalizing. Bonus: you actually have a chance of working it out when you do it this way!