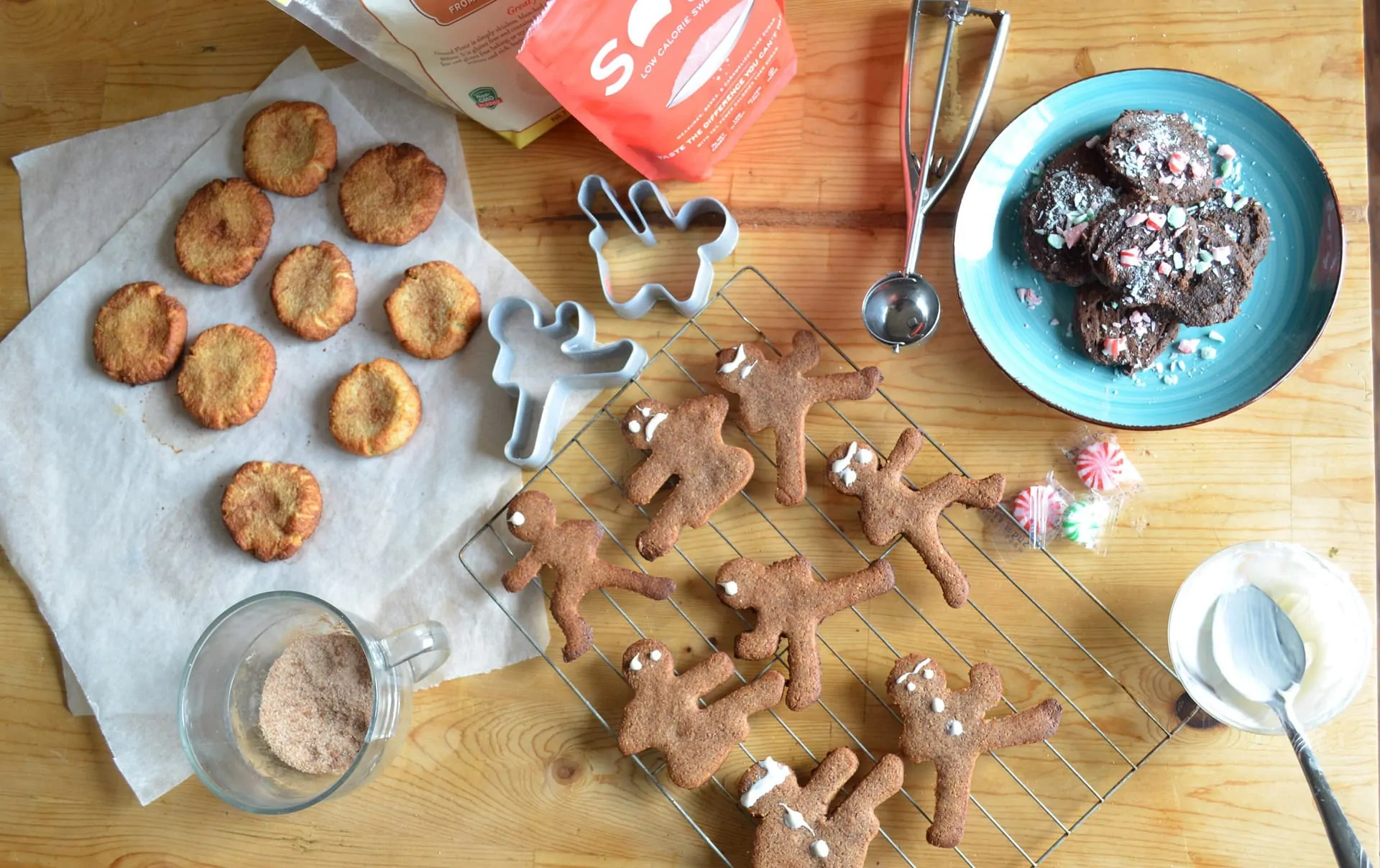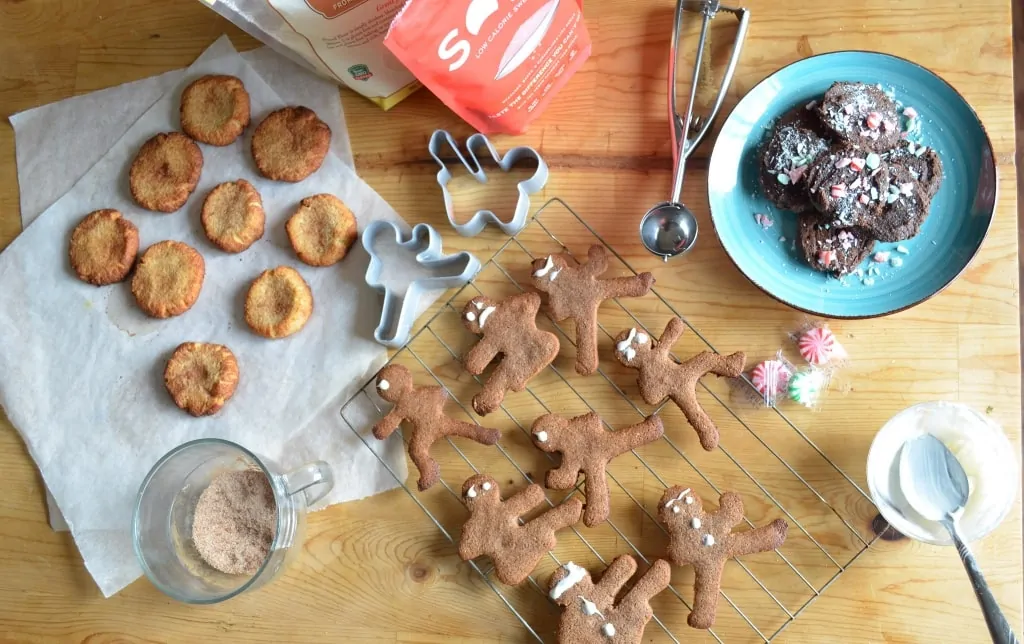 The 2018 Bariatric Foodie No-Flour, Sugar-Free Cookie Collection is sponsored by Sola!
It's here! It's here! It's finally here!
I get so excited by this cookie collection every year.
Mostly because I'm a baker at heart. I'm not the greatest baker in the world, but nothing gives me more joy than to go into the kitchen and tinker with my measuring spoons and sifter and mixing bowls. There's such a sense of accomplishment in baking something!
This year's collection has two common threads, and we should talk about them before you dive into the recipes.
Sola Granular Sweetener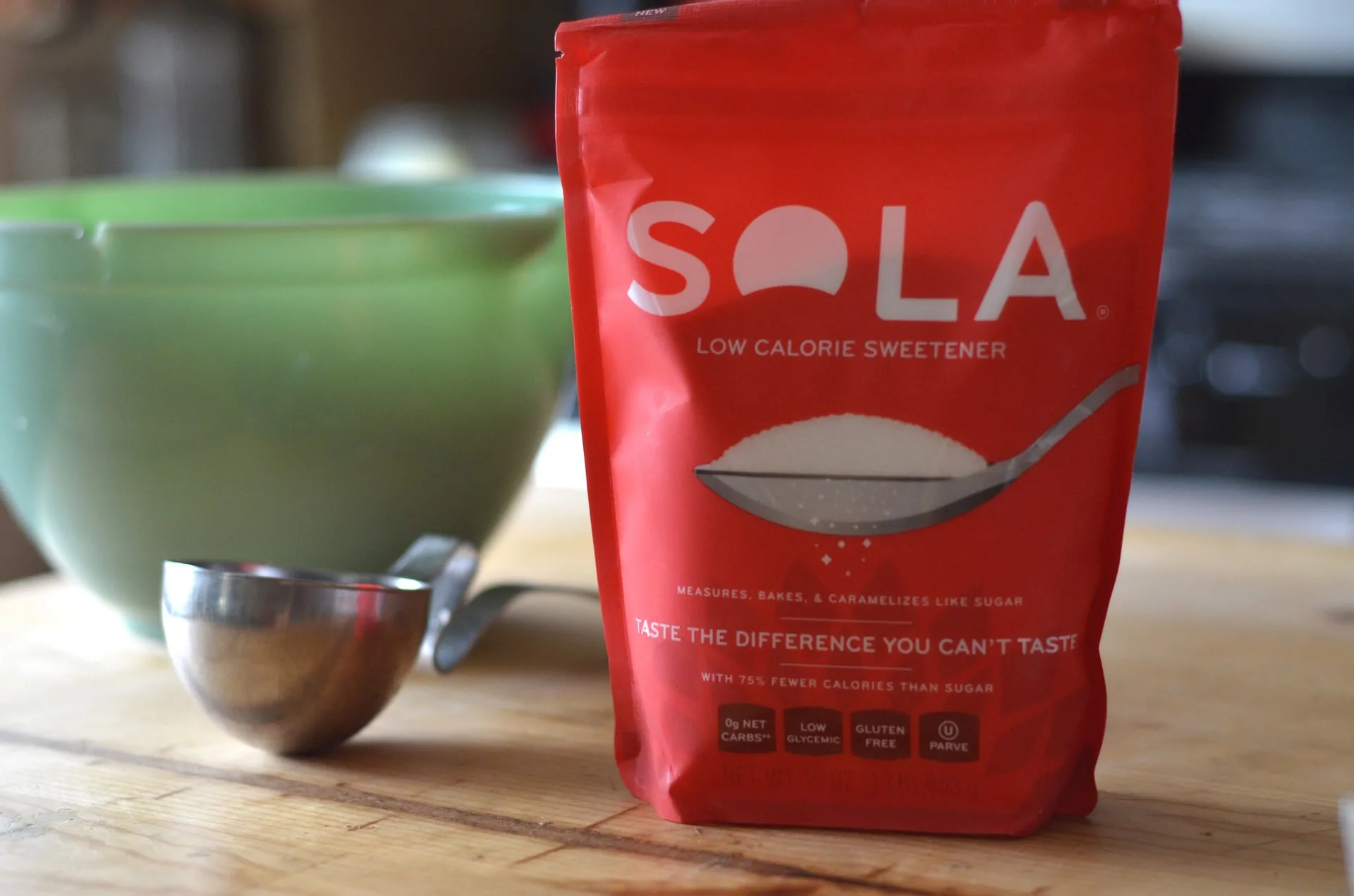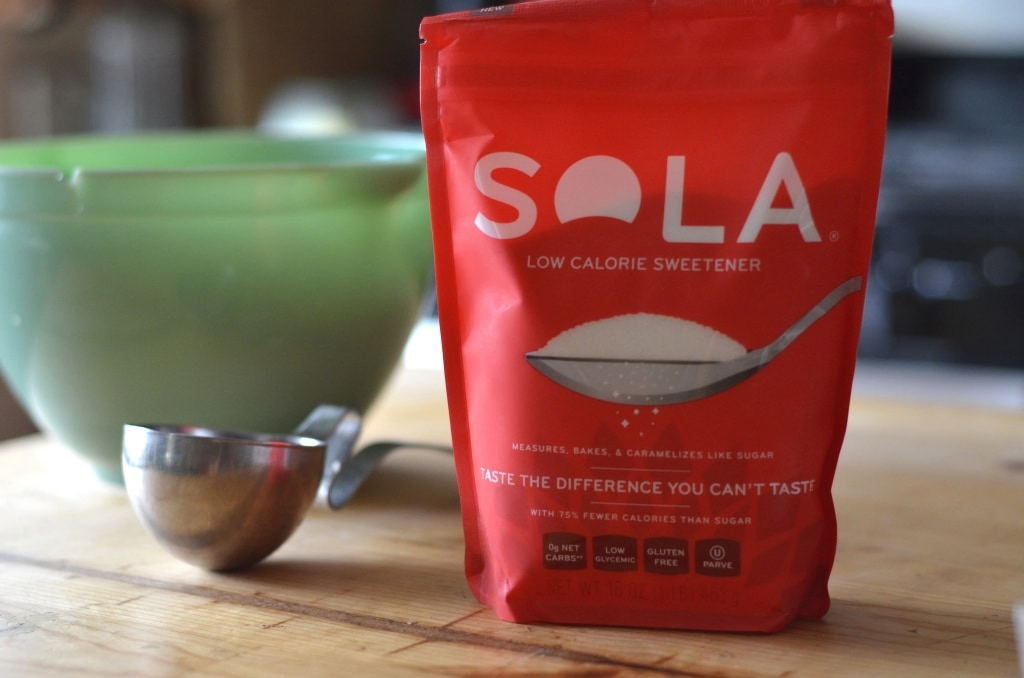 This year's cookie collection is sponsored by The Sola Company, who sent me a crap-ton of sweetener to play with! This, of course, wasn't my first time at the Sola rodeo. I reviewed the sweetener about two years ago and loved it. So I was excited to get to use it again to craft these recipes for you.
Be sure to check out my product review and see if Sola seems like a good sweetener for you! Then, if you're interested in checking it out, Sola has sent us our very own discount code for their products on Amazon! Use code 15BARIATRIC. (I believe that's good on ONE product from their line, not your total purchase.)
Almond Flour
While I'm not committing to using one flour in all three recipes from here on out, this year I did decide to make all three recipes using almond flour. This is a great gluten-free, lower-carb alternative to all-purpose flour. And, perhaps more importantly, it's accessible! (Although not necessarily cheap.) Most of you will be able to find almond flour in a local grocery or health food store, which is why I wanted to do the entire collection using it.
It does have its quirks though. You have to be very careful about your ratio of wet-to-dry ingredients when using almond flour. It doesn't absorb moisture as well as all-purpose flour. And it will almost always yield a "bumpy" and cakey cookie. I give some suggestions in the recipes for achieving different textures, but overall I enjoyed working with almond flour!
But because there are so many factors that could derail a cookie (down-sizing – which is always tricky, almond flour, adjusting for lack of sugar, etc.) I decided this year to use one base recipe that I altered slightly to get these three different cookies. Just in case you want to play with our cookies, here's the base recipe I developed! Use it responsibly. 😉
Ok, without further adieu…let's get to the cookies!
Peppermint Mocha Cookie
This cookie was a lot of fun. It's more like a brownie than a crisp cookie in texture, but it delivers a chocolate-with-a-little-bit-of-coffee-and-mint-on-top flavor. It really hit the spot, especially since Starbucks discontinued it's Skinny Peppermint Mocha! (I'm still salty about that.)
Gingerbread Men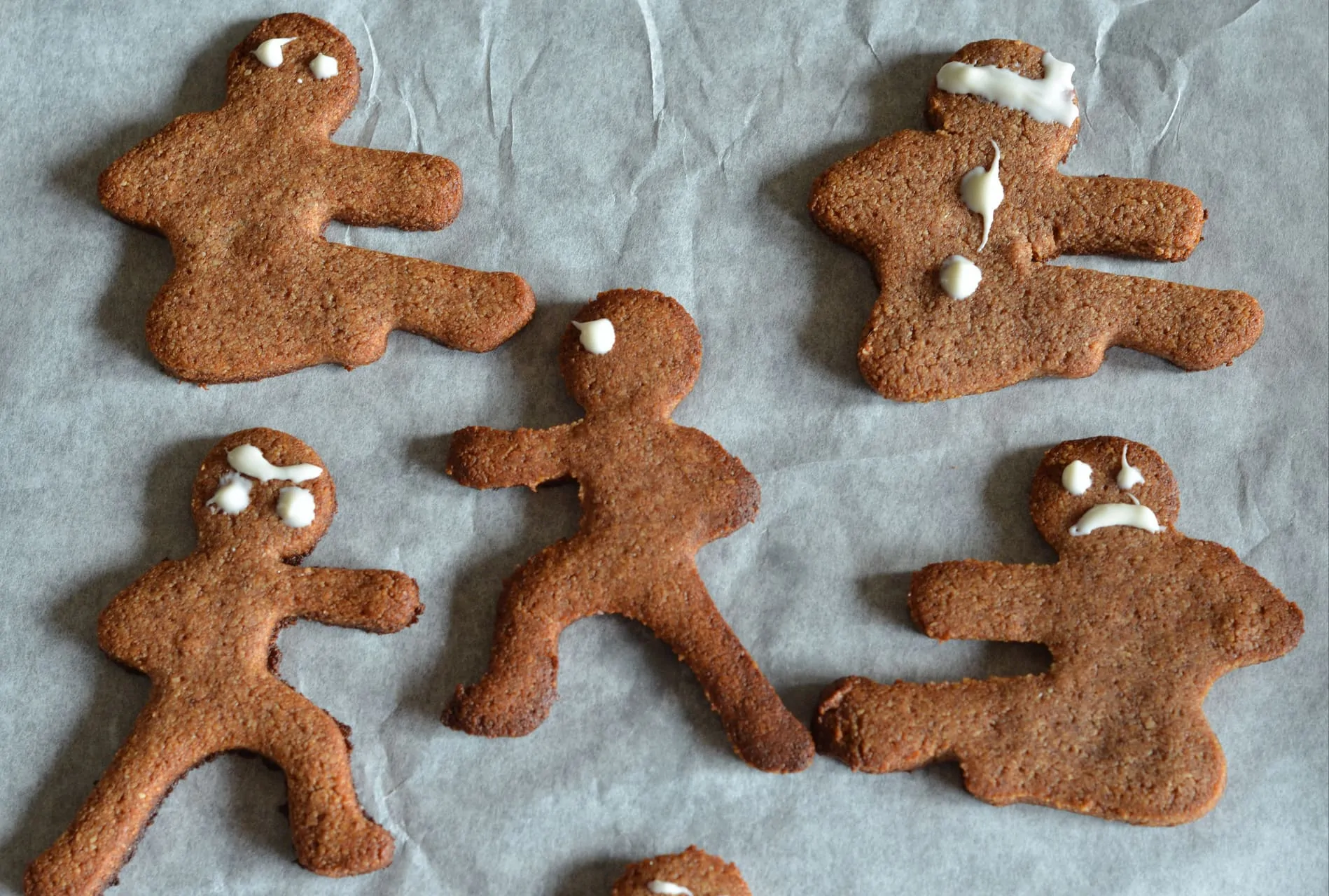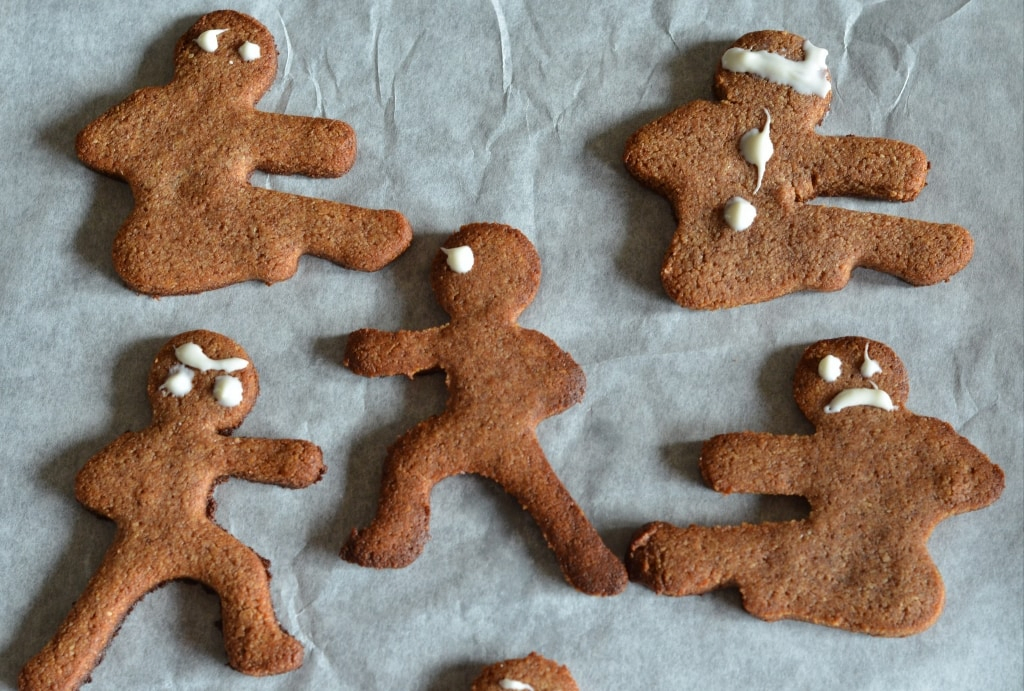 Ok, get your giggles out of the way. It's obvious I am not going to make my fortune in cookie decorating! But you all need to know it took lots and lots and lots of trial and error, but I was determined to give you guys gingerbread men in this collection. And these guys are LEGIT.
Snickerdoodles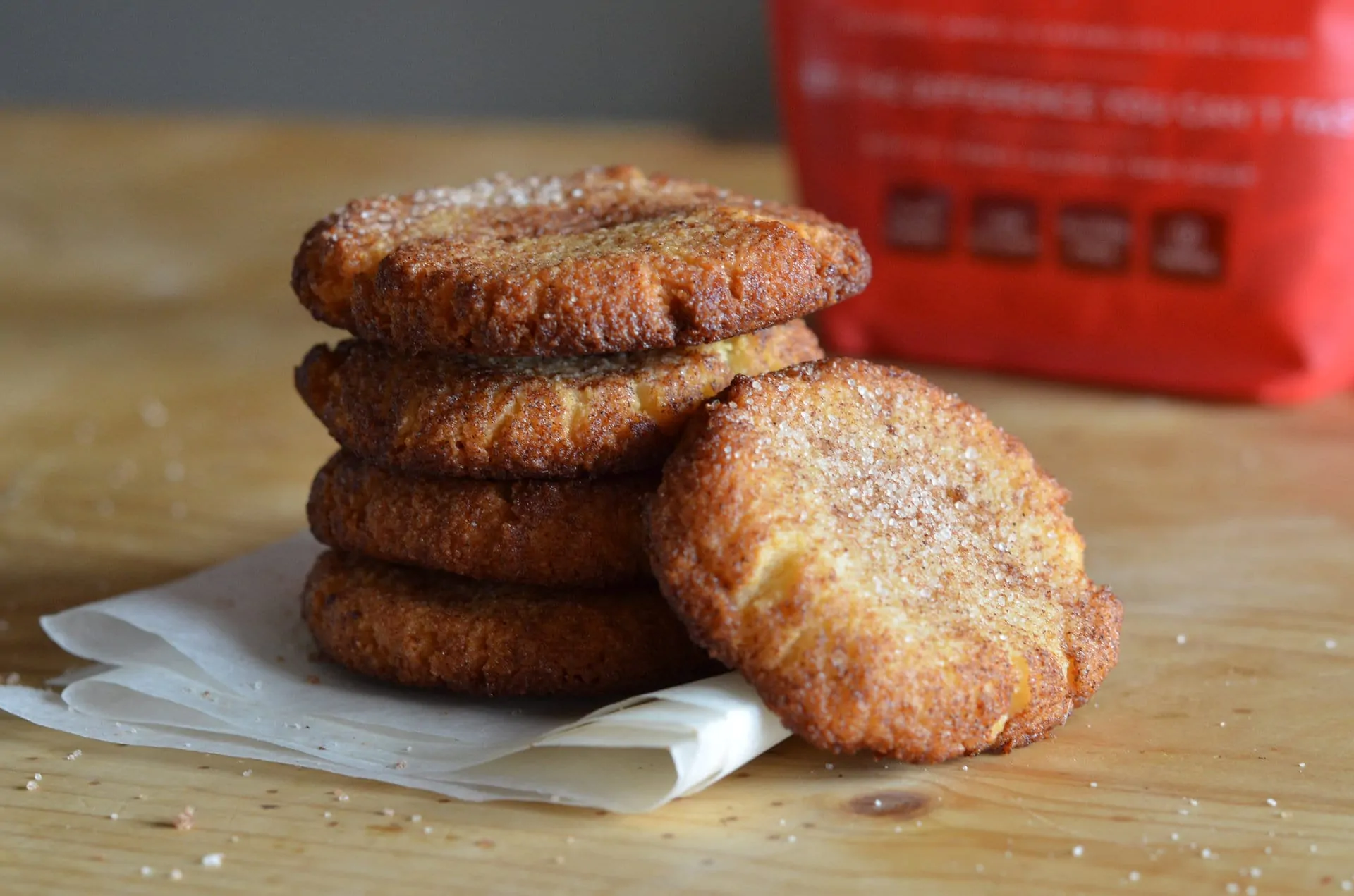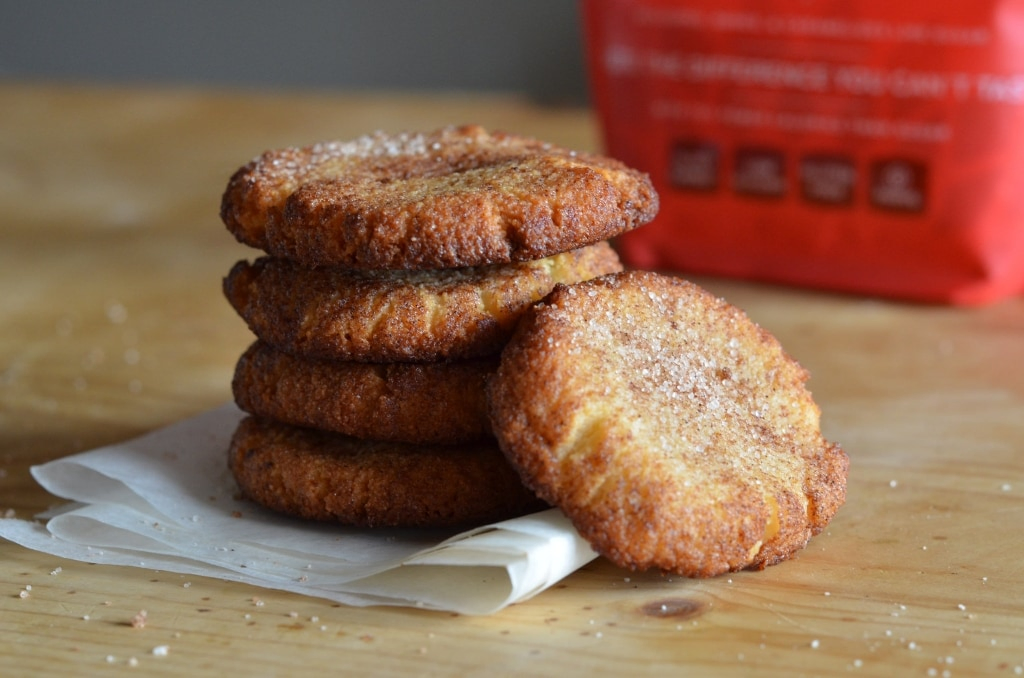 I already have a snickerdoodle recipe here on the blog, but I wanted to take another pass at it. Not only because it needed a nicer picture (just keeping it real), but also because I wanted to see what almond flour could bring to the table. My one piece of advice (and I go over this in more length in the recipe post) is to not omit the cream of tartar. That's what separates a sugar cookie from a snickerdoodle! Don't sacrifice the distinctive taste.
Now go forth and…cookie!