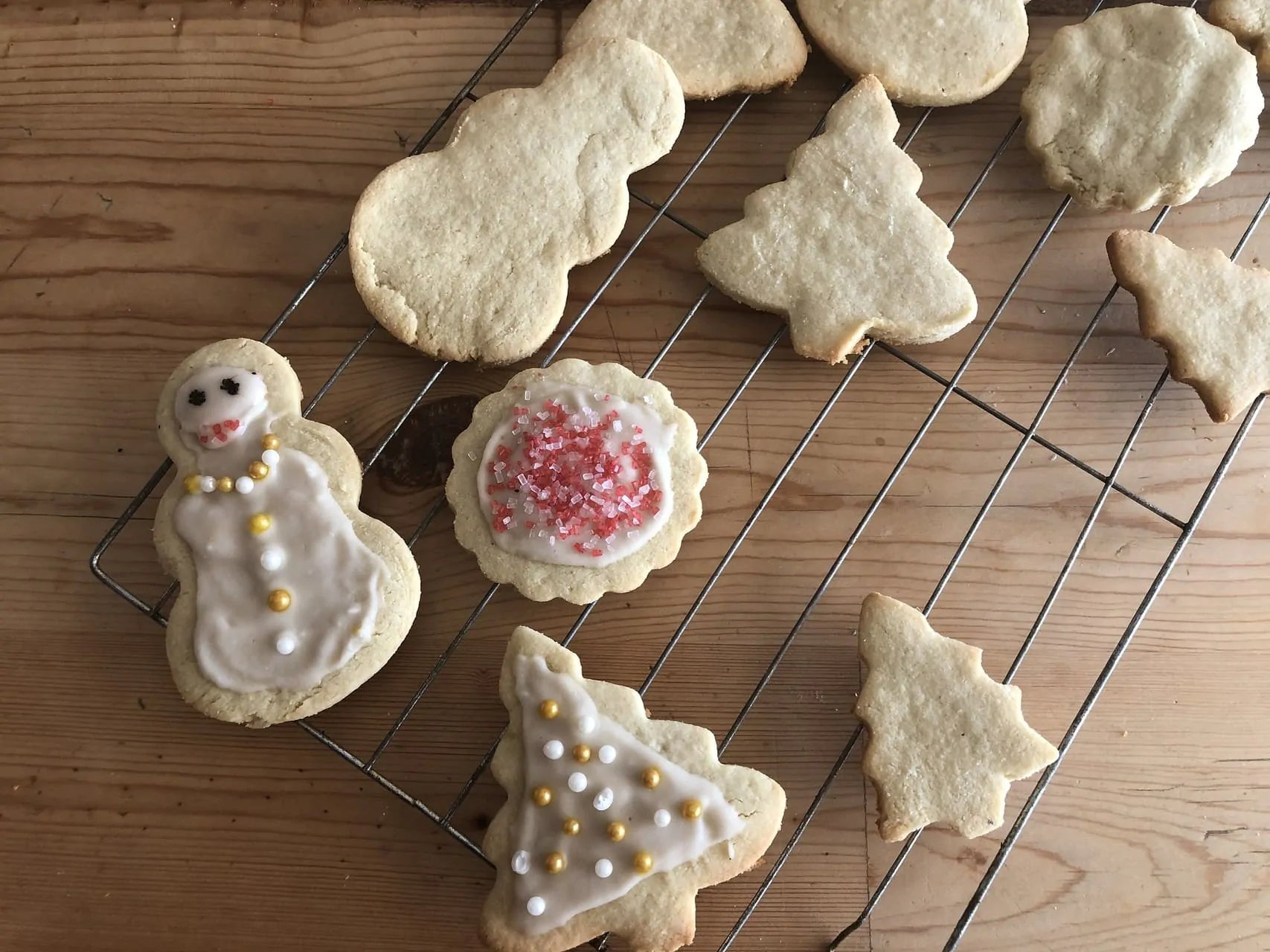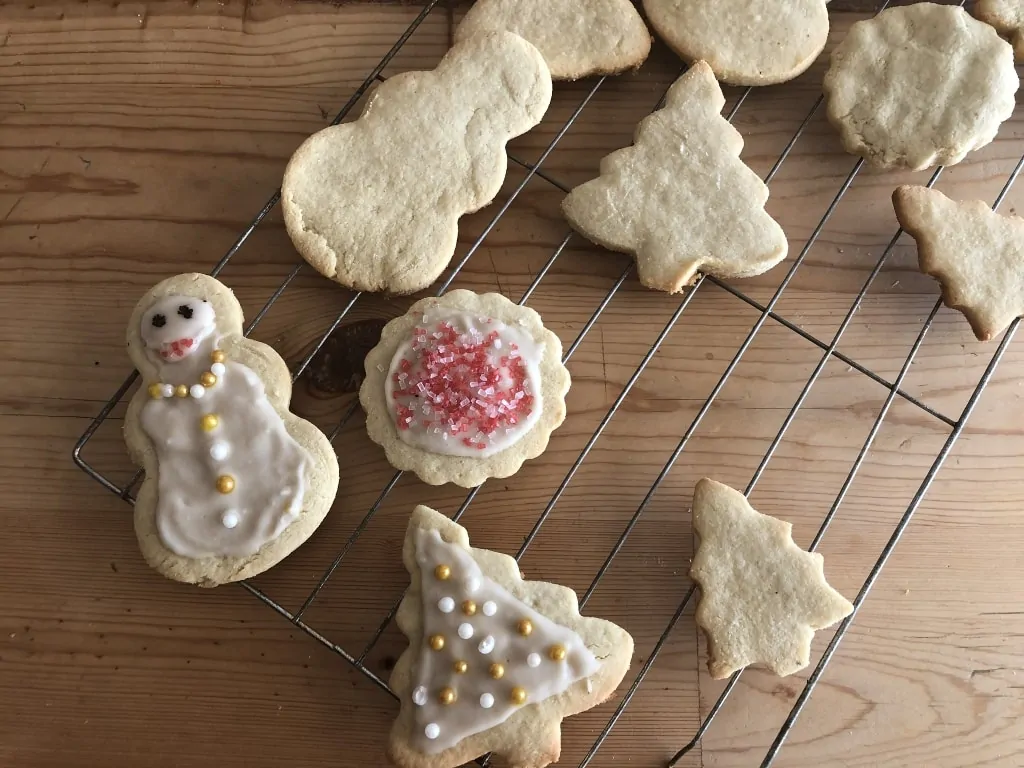 This cookie is a part of the Bariatric Foodie 2019 No-Flour, Low-Sugar Cookie Collection. Click here to get back to the full collection!
First let's address the elephant in the room. Yes. I know I suck at cookie decorating. I'm aware of it, ok? You want the cookies to taste good or look good in a picture?!?
Sorry. I get a little defensive about that. Moving on…
Roll-out cookies. What fun! Seriously. I have great memories of when my kids were little and we used to make roll-out cookies together.
I am totally lying to you right now, Foodies. I have memories of them getting flour everywhere, finding bits of cookie dough on their nether bits and wondering why the hell I signed up for this?
But somewhere around their 10th birthdays, things got better. So I've chosen to stick with those memories. Delusional? Maybe. But here we are.
Anyhoo. It turns out making a no white flour rollout cookie isn't actually that hard. The inspiration for this recipe came from Meaningful Eats recipe for almond flour rollout dough. 
I liked that recipe just fine but a) I didn't want to yield as many cookies as that recipe did (remember, our recipes are 10-12 cookies, folks!) and b) her recipe required a few "special buys" I'm personally not that passionate about. However, if you love ghee and coconut oil and such, I encourage you to fall back on her recipe! I made them and they are pretty awesome!
So, without further adieu, let's make some rollout cookies, shall we?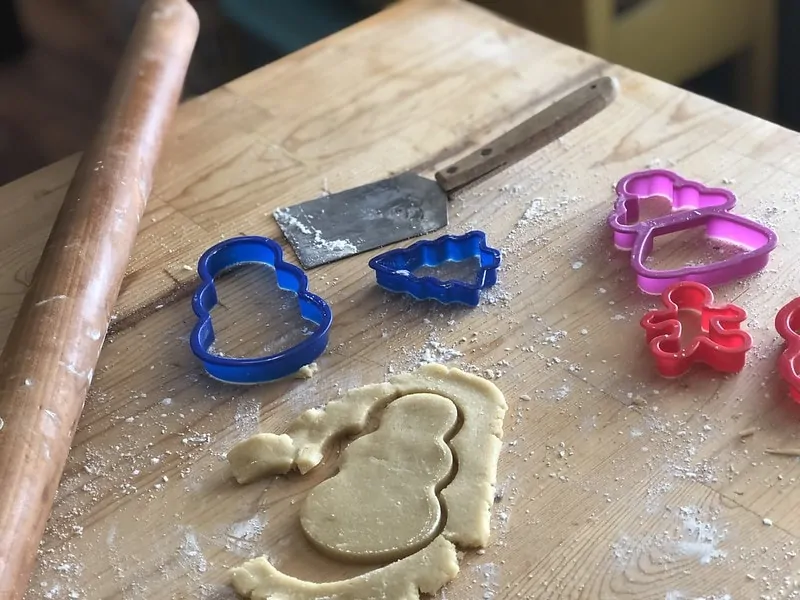 Recipe Notes
So here are some things to keep in mind when making this cookie.
For this recipe I used Swerve confectioners sugar and Swerve brown sugar as my sweeteners: both in the cookie dough and just the confectioners for the icing. That worked really well on both fronts (my psychotic cookie deco skills aside) and I highly recommend it. I will note, however, that just like Sola, Swerve has that interesting cooling effect on the tongue. I'm still not sure if that bugs me or not. I will say it's never stopped me from eating!
Don't skip the coconut flour! The original recipe says that as well so of course I wanted to see what happens if you do. If you only use almond flour it takes a lot more to absorb the moisture in the recipe and the cookie doesn't hold together well at all. So bite the bullet and use the coconut flour.
Along with that, use the finest ground almond flour you can find. I general go for Bob's Red Mill as that's the smallest grind I've seen. Do not, and I mean DO NOT, sub in almond meal. Just don't do it. K?
I chose to use butter as my fat. Ghee, for the record, is simply clarified butter, but I had butter-butter in my fridge so that's what I used. I wanted to give you a recipe that works with what you have. But, as always, cook your conscience!
As with my No-Flour, Low-Sugar Gingerbread Men recipe, this dough needs to be COLD when you roll it out. But not rock solid cold. That was just as difficult to roll out as a soft dough. I'd say refrigerate it about an hour before rolling it and re-refrigerate it if it gets too soft while you are cutting cookie shapes. I personally only had to roll out the dough three times before it was gone so that was awesome. Also, I used a pie lift to transfer the dough onto my parchment lined cookie sheet, just to make sure none of my snow people got decapitated. 😉
Lastly, if you can't or don't want to use white flour to flour your surface to roll out the cookies, you can also roll them out between wax paper if you want or you can do what I did, which was use a tiny bit of cornstarch. It does the trick just fine. But neither almond nor coconut flour is going to help your surface with rollout. Don't say I didn't warn you!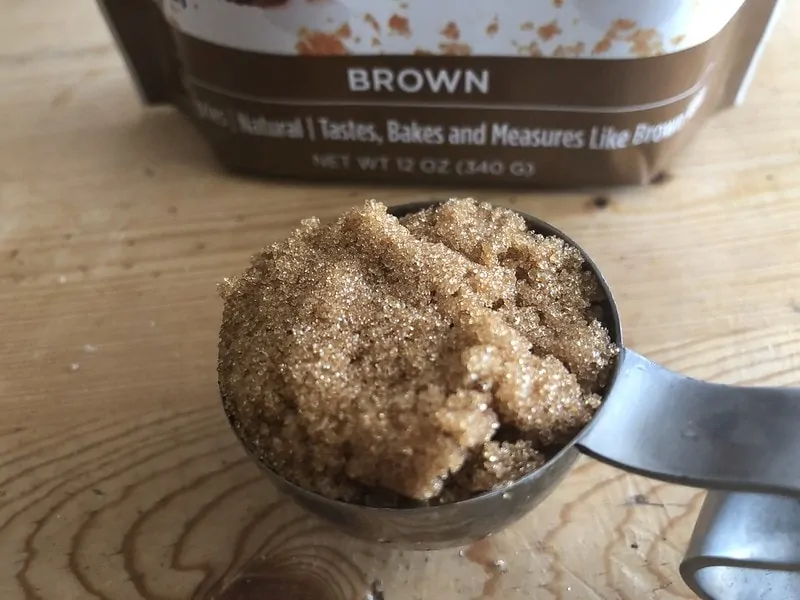 Get the 2019 Cookie Collection free e-book!
Each year, with the cookie collection, I put out a free e-book of all the recipes for you to download! Fill out the form below to get it sent to you by email. You can also purchase all my cookie recipes in one handy book! Be sure to check that out as well. All purchases keep Bariatric Foodie (and the cookie recipes) flowing!
[convertkit form=1136032]
Add confectioner's sweetener to a bowl and add vanilla extract. Add one tablespoon of milk and stir. If that's too thick, slowly add remaining tablespoon of milk, stopping when you reach your desired consistency. Refrigerate about 20 minutes before icing cookies. Soft icing will set on the cooled cookies.