I'm a member of quite a few post-op online communities. One thing I see quite often, from folks who are newer out, are questions about getting lots of protein in very small packages.
There's the infamous protein bullets (which contain a form of protein not well absorbed by a malabsorptive system, so RNYers and DSers…unless you are in the business of making fabulously expensive poo…I'd steer clear). I also hear quite often of protein pills (also ill-absorbed…and even if they weren't still don't contain enough protein to make it worth it).
I take the frequency of these queries to mean that folks could use some good guidance on how to get BIG protein in a small package. Well, I'm here to help!
We all know about shrimp and Greek yogurt. Yes, those are great forms of protein in small packages, but here are a few oft overlooked (or under appreciated ones). These are my top 5 favorite protein-packed foods, along with "micro-eating tips" to help you get the most out of your small portions.
Cottage Cheese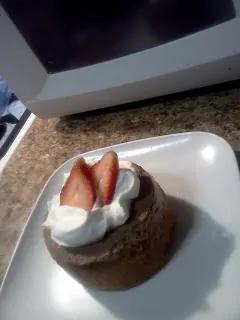 When I do food demos, folks are always surprised when I tell them that many times I sub up to half the cream cheese in my cheesecake recipe with blended cottage cheese!
When I was young I used to think this food was exclusively for old people and extreme dieters, neither of which I aspired to be. Well, here's the deal. A half-cup of cottage cheese sports 14g of protein on average! (Versus 4g in a half cup of milk)
Nay-sayers…I know what you're going to say. "But, Nik! It's lumpyyyyy!!!" This, like most anything about food, can be easily fixed. Whether you like your cottage cheese savory or sweet, you can always run it through a blender to get it smooth before OR after flavoring it up.
Micro-eating tips:
For those who can't eat a lot of food, combine a few tablespoons of cottage cheese (blended or not) with scrambled eggs, if you can tolerate them, for a nice treat. If you put them into the raw beaten eggs and cook them that way, they blend into the egg and give it a mild, cheesy flavor.
Try adding some whey to your…whey (cottage cheese = curds (the chunky stuff) and whey (the protein rich liquid that accompanies cottage cheese that comes from milk). I'd advise using ¼ scoop of protein for every ¼ c. of cottage cheese. Use unflavored if you don't want it too sweet or try chocolate or vanilla for a nice treat with some fruit mixed in.
Turkey Pepperoni
Those little suckers are packed with protein! A serving size is 17 with 70 calories and 9 grams of protein!
Micro-eating tips:
combine with equal parts blended cottage cheese and ricotta (or just blended cottage cheese with Italian spices) and some spaghetti sauce for a nice pizza-esque deal.
Nuke them on a paper towel for 30-60 seconds to make crisp, yummy pepperoni chips to snack on throughout the day.
Or, my personal favorite, make an egg scramble out of it by adding some pepperoni to your eggs with a bit of cheese and mix in some warm spaghetti sauce.
String Cheese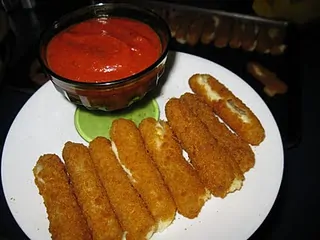 I am one of those strange birds who doesn't eat string cheese as string cheese. Usually one of two things happens with it: I either eat it like a regular cheese stick OR:
Micro-eating tips:
Wrap a piece or two of lunchmeat around that sucker for a nice roll-up. You can even cut up the cheese stick and wrap in smaller pieces of lunch meat for a "quick bite" of protein.
My WLS-friendly mozzarella sticks take string cheese to a whole other level! And you can even try subbing another type of cheese stick (I'm thinking jalapeno cheddar might be nice) and cutting smaller for a nice cheese popper!
Tuna
Say what you want, but tuna has great protein in small volume. Two ounces of the stuff has 10g of protein! Canned chicken is also a great choice as well if you aren't into tuna.
Micro-eating tips:
You've had deviled eggs, but have you ever had Angelic Eggs? They combine the protein power of tuna with egg whites for a protein punch in a small bite!
Tuna Cakes…they are adorable and yummy and you can make them in nearly any flavor (and any size) you want. Here's one of my faves.
Jerky
Whether you go for turkey jerky (easily available in many grocery stores) or the more expensive but hella-protein packed (and small!) Ostrim jerky (which would be my choice because of its taste proximity to the uber-UNhealthy Slim-Jim), jerky can be a protein seeker's dream! Just don't do several pieces a day. Jerky is jerky, partly, because it's been salted, cured and dried. Salt = water retention = scale hell, mkay?
So there…five solid ideas for big protein in little packages. What are some favorites of yours? Post them in the comments with the stats so your fellow Foodies can try them out!