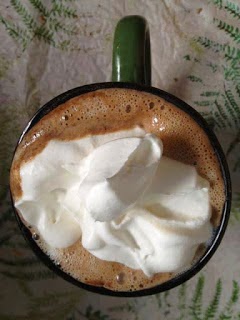 CLICK-cocoa, anyone?
This week's Bariatric Foodie Pledge participants are working hard on their goals for the chance to win a special prize pack, courtesy of CLICK Espresso Protein.
So I thought this week was a good week to reflect on my relationship with CLICK. It's not complicated: I LOVE the stuff! Here's why.
In the Beginning…



Our relationship started in 2009. Back then Bariatric Foodie was two people (myself and my former partner-in-crime, Jen, whose name you'll still see on some BF recipes). I hadn't tried CLICK to that point because I'd just been cleared for caffeine consumption (this was before CLICK had a decaf option). To celebrate, Jen sent me a canister of the Mocha.
It was love at first sip!
The rich, smooth taste was just…wonderful. But me being the macro-nutrient freakazoid that I am, I wanted to play with it to see how I could get the most out of this delicious drink. And the CLICK Frapp was born!
Over the next year or so I was obsessed with CLICK Frapps! It was my goal to have a Frapp for every flavor Frappe drink, at that other place. Here's what I came up with:
The Relationship Solidifies


So after I exhausted myself with the Frapp idea, I moved onto solid stuff.
Mainly, pudding
. I was seeing folks pay a lot of money for special protein pudding mixes. I thought to myself, "There has to be a cheaper way!" So I played with my food and came up with my method for making protein pudding.
It wasn't long until CLICK joined the party!
From there I got lots of ideas of where to use CLICK including:
The Relationship Goes Public
So I get Food Network Magazine (as many of you do) and I kept seeing these neat little pull-out booklets. 50 Potato Salad Recipes. 50 Pizza recipes. So I thought to myself, "I wonder if I can come up with 50 Ways to CLICK?" And I did!
I actually wrote up my ideas and contacted Beth and Greg Smith, owners of CLICK and asked if they would help me share these great recipe ideas. And boy did they! The
"50 Ways to CLICK" booklet
is now available for FREE download on the Click website! It includes all the ideas I shared plus even more!
Many thanks to CLICK!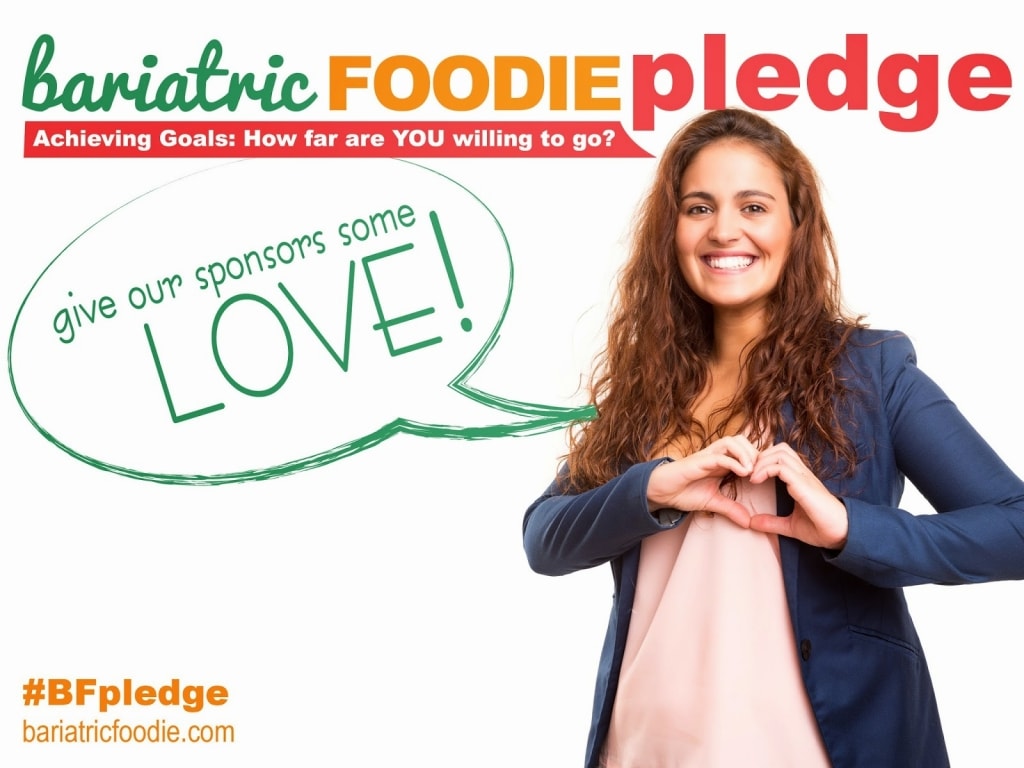 True fact: CLICK has never, ever said no to a giveaway I've proposed. Not once. They've always been willing to provide samples to me to give away and whole canisters along with fun CLICK bling! They supported the very first Bariatric Foodie Pledge back in 2011 and they support this one too.
PLEASE show them some love for their loyalty to the Foodie Nation. If you haven't already: