Hey, Foodies.
Today's recipe, WLS-friendly Indian-style Creamed Spinach, is coming. I promise! Lookit:
But for right now I want to get serious for a moment. For those of us on the eastern seaboard Hurricane Sandy is headed our way. And we've seen what hurricanes can do. Here in Baltimore, my biggest concern is electrical outages. Last summer we had a derecho (I'd never heard the term before but apparently it is a very windy storm) and it knocked out power to thousands. Thankfully, we were spared but we are extremely vulnerable since everything in our house (including the stove) runs on electricity.
During emergencies you hear the standard issue "water, bread, milk, toilet paper, flashlight" advice but I thought I'd also share the WLS-specific items in my emergency pantry.
To make protein drinks without electricity I stock up on: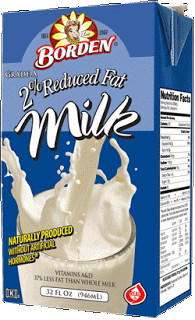 Obviously, protein powder of some sort
Shelf-stable milk (pictured above). It's usually in the same aisle as cereal. While it does not need to be refrigerated so long as it is unopened, once it's open you need to use it because it will go bad after a while. My advice? They make these in 4 oz. boxes (that look like juice boxes), so pick yourself up a pack of those. They make them in every kind of milk (soy, almond, cow's)
A blender bottle. And my suggestion is the one with the wire ball just because I find it mixes more thoroughly.
For when you get tired of protein shakes, here's some other things you might stock up on:
Turkey Jerky
Dried, roasted edamame
Turkey pepperoni
Canned tuna and/or chicken (and if you can get your hands on packets of light mayo and/or mustard that helps as well)
Soy crisps (although don't go crazy with these!)
TVP (can be mixed with water/seasonings to sub for ground meat in a pinch. If you're saying "what's that?" click here)
Protein bars (if you can find Quest, they are great on the stats and I also suggest Pure Protein)
I invite you all to share more items you think might help your fellow Foodies in the event of a massive power outage. The goal here is to stay safe and meet your basic needs, NOT to necessarily be eating gourmet through a hurricane.
Stay tuned later on today for the spinach recipe and most of all stay safe, Foodies!
Like this article?
There's more where that came from. Subscribe to my e-mail list to get the good stuff straight to your inbox!