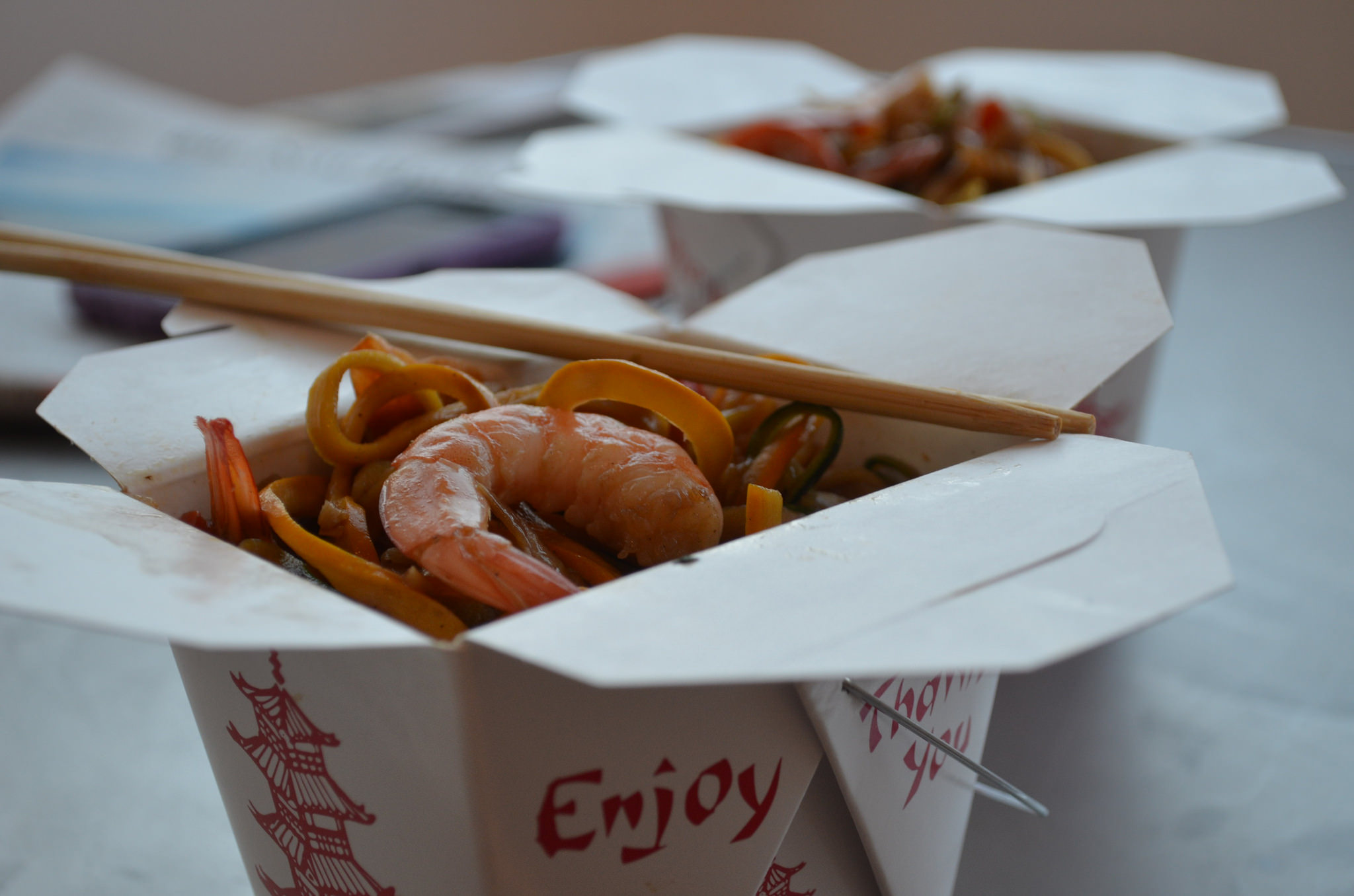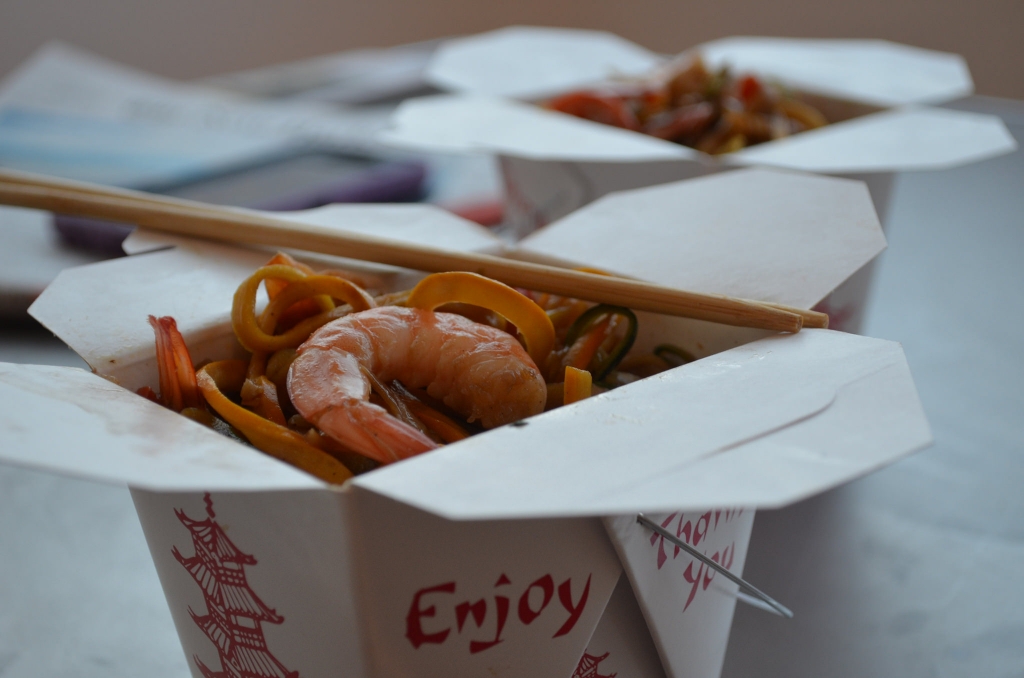 Lo Mein.
Lo MEIN.
Looooooo meeeeeein.
I miss it. I really do. But I haven't had an order of lo mein in, what, 8 years now. Noodles hate me. Please spare me the "try x, y, or z noodles!" I've tried them all. Just so we are clear, let's review:
Dreamfields pasta – Tried it. It hates me.
Tofu Shirataki noodles – Tried them. They hate me.
Super-low carb noodles – Tried them. They REALLY hate me because they achieve low carb status by being super high fiber, which just seems to piss my gut off
So no. I cannot do regular noodles. It's taken years, but I have finally embraced the fact that I don't like to feel like my midsection is about to fall out. That's not a comfortable feeling!
Anyway. Let's not talk about those unpleasantries. Instead, let's talk about Zoodle Lo Mein.
Whereas most alternatives to noodles kill me, zoodles do not. Probably because at the end of the day they are a veggie and my tummy likes veggies. Who knows? But I can eat them so I'm rolling with it!
This recipe is featured in Oodles of Zoodles, Bariatric Foodie's newest recipe book. During the summer I live and breathe zoodles, so I feel like nowadays I know everything about them. Lucky for you I've synthesized all this information in the book, including how to cut them, how to make sure your dishes don't turn out to be a watery mess (because zoodles can do that), how long to cook a zoodle and the many fun shapes you can make your zoodles. It's all in there. It's gonna be awesome!
For me, lo mein was an obvious choice for the zoodle book. It's the quintessential take-out night food! Man. I remember back in the day I'd get myself some shrimp lo mein and rent a video from Blockbuster (OMG! I'm old! Blockbuster…) and that would be my Friday night. I loved to slurp up the oil and soy sauce laden noodles while mindlessly zoning out on a movie.
But of course these days I'm trying to live differently, so no noodles swimming in oil. No fried proteins tossed in for fun. I do still reserve the right to eat my zoodle lo mein while watching Netflix and, just for fun, I go to the local Chinese food joint and buy the containers (they cost, like, a quarter each) to eat them out of. Because hey…what fun is playing with your food without using your imagination?
Be sure to snag your copy of Oodles of Zoodles so you can keep the noodles, ditch the starch!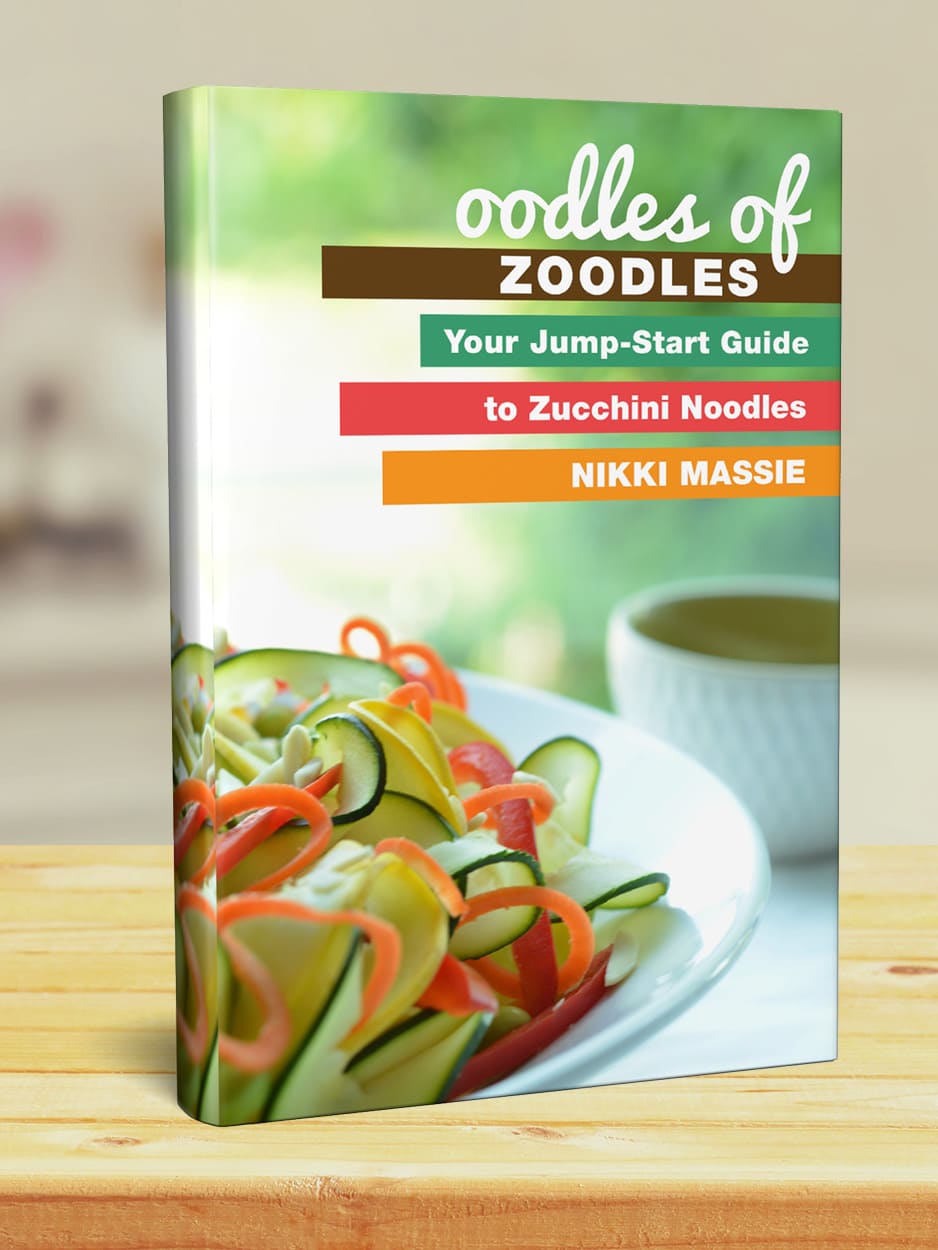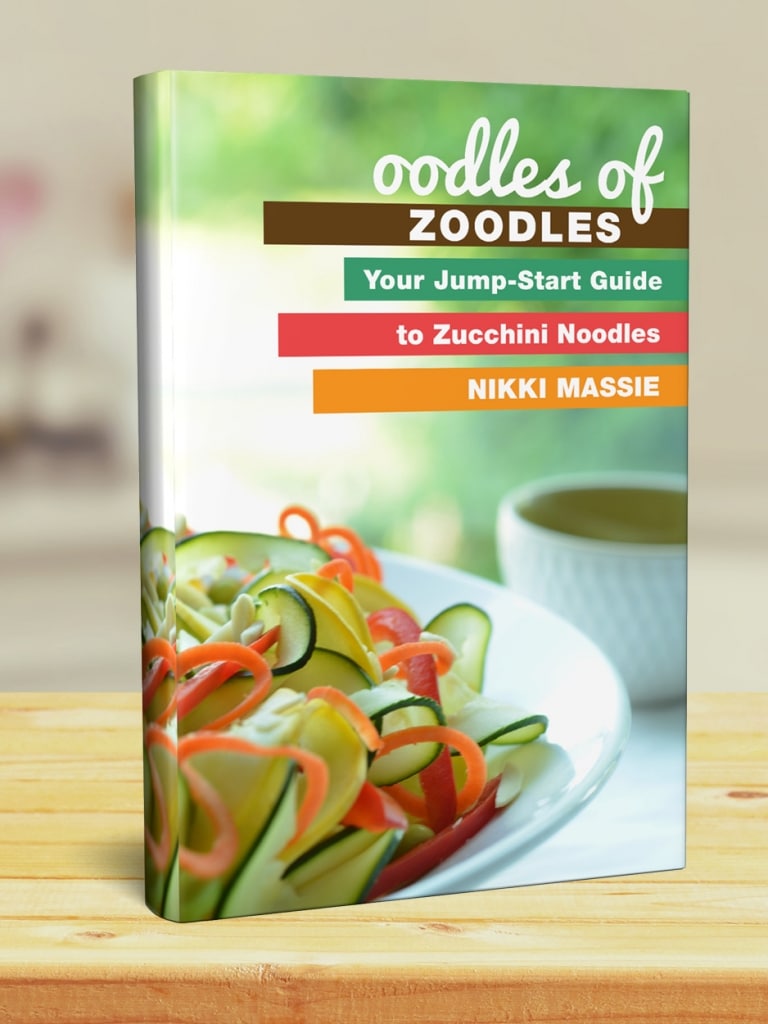 Servings:
post-op portions
Spray a wok or skillet generously with non-stick cooking spray, set it over medium heat and allow it to get very hot. Add garlic and cook until garlic is browned on both sides. Remove.

Add zoodles, carrots and edamame, along with sesame oil, soy sauce, sriracha sauce (if using) and shrimp.

Toss with tongs for one to two minutes until heated through. Garnish with scallions or sesame seeds.