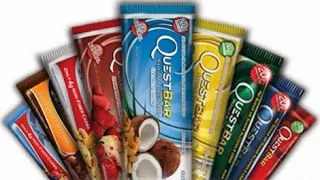 So this week we are giving away
Quest Bars
as a part of the "Bariatric
Foodie Season of Giving." But if you've never tried Quest Bars, I've got you
covered!

For your reading pleasure, here are the reviews of every single flavor of Quest
Bars I've EVER tried!
So now that you have the reviews, what are you waiting
for??? Use this handy dandy widget to enter the contest and REMEMBER that you
can earn extra entries each day by sharing about the contest on Facebook and
Twitter. Earn those extra entries! Folks who have won in the past can tell you
every entry counts!
I hope you're enjoying the "Bariatric Foodie Season of
Giving" so far. I've enjoyed partnering up with great companies so far to bring
you guys great products that can help you along your journey!