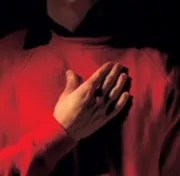 This afternoon marked the end of the last "regular" pledge week in the 2012 Bariatric Foodie Pledge. Before I give any more information on the Grand Prize week next week, let's announce the week 4 winners! These three pledgers won a $35 gift certificate to Carb Smart online stores plus free shipping on their order!!!
Congrats to:
Sandy Barrow O'Connell (who pledged on Facebook)
Stephanie Raymond (who pledged on Facebook)
Alethea Moody (who pledged on Facebook)
Please email me at bariatricfoodie@yahoo.com to claim your prize!
Next week, the pledgers who pledged and checked in all four weeks of the pledge (plus one pledger who pledged three weeks who will win the fourth week as a prize this week) will participate in the grand prize competition. Just a few brief notes on that:
The Grand Prize Pledger list will go up tomorrow sometime after 12 p.m. EST (I do have a day job so exactly when this is depends on my actual work day!)
This is not JUST a random drawing. You will have to DO something to get your name in the hat for this competition.
Because it is the grand prize, I have to adhere strictly to the rules! I'll try to keep them brief and uncomplicated, but if you are in the competition please DO read the rules thoroughly and follow them!
On a more personal note, I just want to express my deep thanks for you participation. I'll have more accurate information about this year's pledge soon, but I can say that more than 150 people total took part in this opportunity to make and keep goals to themselves.
Of course, by this evening there will have been 12 winners. I hope each winner enjoys their prize and the pride in accomplishing something good for yourself.
Lastly, I want to remind you that each of the weekly prizes is something YOU can use to help you on your journey. Special thanks once more to:
Again, look out for the Grand Prize Pledge List tomorrow after 12 p.m. (EST) and follow the rules!!!
And know that just because the Bariatric Foodie Pledge is over does NOT mean your commitment to yourselves is over. Continue making goals and achieving them. And when you do, I'd love to hear about it!!! Hit me up and tell me your success story anytime.