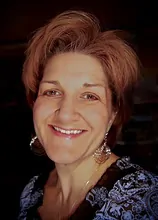 Yeah, yeah, yeah today is Valentine's Day. This is true.
But more significant to ME is that it is my good friend Pam's birthday.
Don't know Pam? You should! She runs a blog called Journey to a Healthier Me wherein she gives good information and advice on nutrition, vitamins and life after WLS.
And if that wasn't enough, you guys should know that Pam has been the catalyst behind some of BF's most popular recipes!
So to honor her today, here are my top 3 favorite Pam-inspired BF posts (click the title to go to the full post):
Inspired by Pam's now famous homemade protein chai latte mix recipe, this cold version is a treat when I get in the mood for something exotic!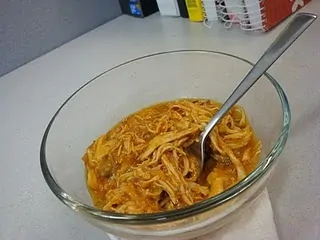 A funny thing happened when I was gong to make Pam's Southwest chicken (she credits someone named Christine for inventing it but I have always called it hers). I didn't have any cream cheese! So I subbed in queso instead and…a star is born!!!
This one was NOT Pam's idea, but mine. In the spirit of fun, she gave advice on the matter and, of course, fell prey to bon-bon madenss herself!
Happy Birthday, Pam! And thank you for all you do for the WLS community!!!