~~posted by Jen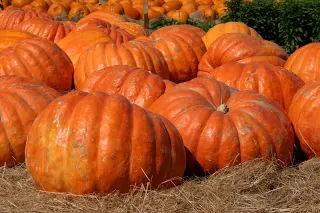 OK, we know it's not even Labor Day yet, but Summer is winding down and we've been thinking about Fall. Of course, we had to poll our friends and see what Fall recipes you are most looking forward to! Debby B, one of our FaceBook fans, responded to the Poucher Poll today and asked about Pumpkin in Greek Yogurt.
Luckily, I happen to have a recipe in what is left of the archives in my brain. It's super easy, delicious, and has LOTS of protein. You can even make a shortbread crust and pass it off as a pie to your non-op family and friends! (Yes, I have done this and never even told them, don't judge me! LOL) So, without further ado, here's my answer to Debby's request!
Jen's Pumpkin Caramel "Cheesecake"


Ingredients:
1 cup Greek Yogurt
3 tbsp Sugar Free Instant Pudding Mix–Cheesecake flavor
1/4 cup Pumpkin Puree (PLAIN canned pumpkin NOT pumpkin pie mix)
6 packets of Splenda (6 teaspoons, adjust the amount to your taste)
3 pumps DaVinci Sugar Free Caramel syrup
(you can use the pumpkin pie flavor if you have it, but I prefer the caramel)
Dash of Pumpkin Pie Spice
1 scoop vanilla protein powder (optional)
Directions:
Using a whisk, mix the protein powder and pudding mix into the Greek yogurt until thoroughly combined. In a separate bowl, fluff the pumpkin puree with a fork, then stir in the pumpkin pie spice and Splenda until completely mixed. Add the Davinci syrup to the pumpkin puree and combine it, then fold the greek yogurt mixture into the pumpkin puree with a rubber spatula until it is completely incorporated.
You can add cream cheese for a more rich texture, but if you're early out I would stick to just the yogurt until you get closer to your goal. This yields 2 servings for me, or 2 slices of pie if you're putting it in a crust. So if you want to make an 8 serving pie, quadruple this recipe and pour it into your pie crust. Refrigerate it for awhile before serving so it is easier to serve.
The protein powder is optional, sometimes I add it and sometimes I don't. When I make this for family holidays, I do add the cream cheese or neufchatel cheese, it makes it more like a cheesecake texture. This is a cool taste of Fall, perfect for a warm Summer day. Enjoy!