One of the biggest worries I've heard from post-ops about making WLS-friendly desserts for Thanksgiving is getting stuck with the leftovers if nobody else likes it. It's a valid concern. Although I'd theorize if we stop TELLING people the dessert is healthy (instead, simply put it on the table and walk away!) we'd find this is not so much a problem. But I digress. Bariatric Foodie is here to help with a few portion-controlled, small batch ideas for Thanksgiving treats.
In no particular order… (and click the dessert title to go to the recipe!)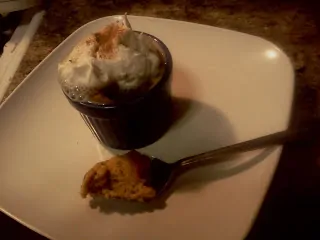 All the dreaminess of pumpkin pie without the crust and this recipe yields six servings if made in 2 oz.
ramekins
(less if you use larger ones).
Ok so I realized shortly into this blogging thing I'm a bit cheesecake obsessed. So I made this recipe that yields just a few little
ramekins
of protein cheesecake so that I don't go overboard. It's all about self-care, right?
Do you see a theme emerging here?
Ramekins
. Embrace them! There's all sorts of ramekin recipes on this blog btw. Desserts as well as nummy savory recipes like my
Lil' Baby Pot Pies
.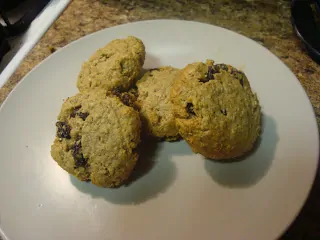 Since I first made this recipe I've started using just a pinch more salt than this recipe calls for. Balances out the sweetness.
No-flour Almond Butter Cookies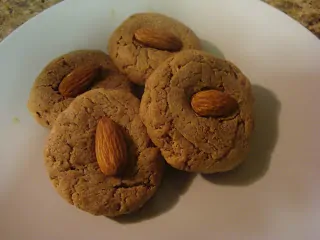 These cookies are sort of a two-fer. The exact same recipe works with peanut butter! I usually add a bit of cinnamon to give it a more complex flavor when I use peanut butter but the bottom line is this: no flour, small batch and yummy!
Forgive the ghetto-fab picture. This recipe is from when I was a lil' baby blogger. But the cookies are good. And low carb.
So there you have it…SIX small batch dessert ideas (for the price of five!) that you can make for YOU for Thanksgiving and know you are not only staying on plan but (depending on the choice) actually getting extra protein!