Guuuuuuuuys. First of all, I have to say thank you.
Thank you, thank you, thank you!
This OAC membership drive exceeded my expectation in so many ways. Check out our results: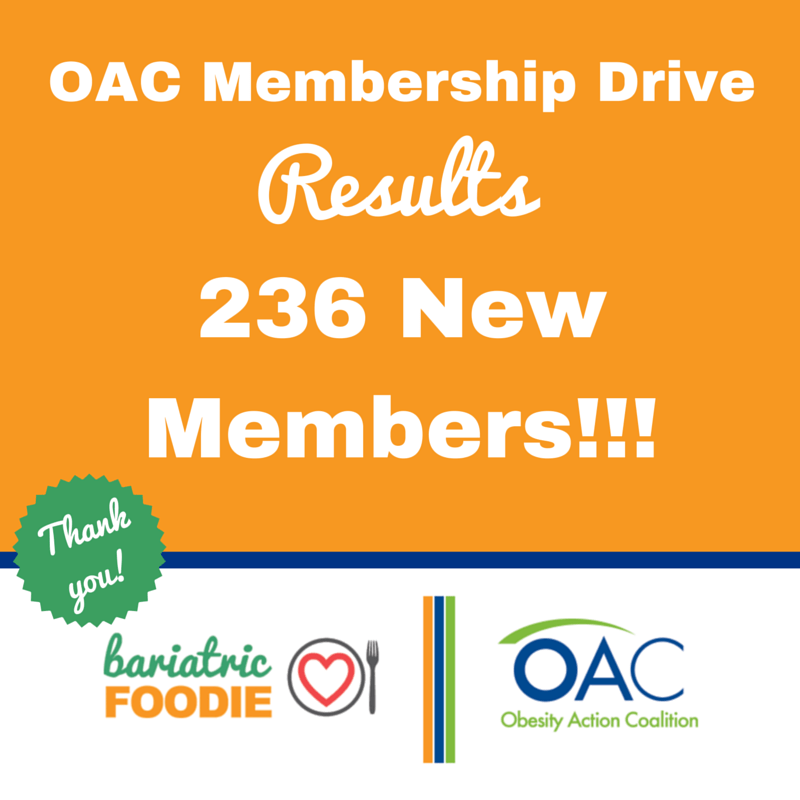 That? Is pretty damn awesome! If you weren't able to participate in this membership drive, don't worry! This won't be our last. I'll be doing some other fun incentives for joining the OAC throughout the year and another membership drive (and, universe willing, convention sweepstakes) around this time next year!
So are you ready to find out who won the trip?
Congratulations goes out to…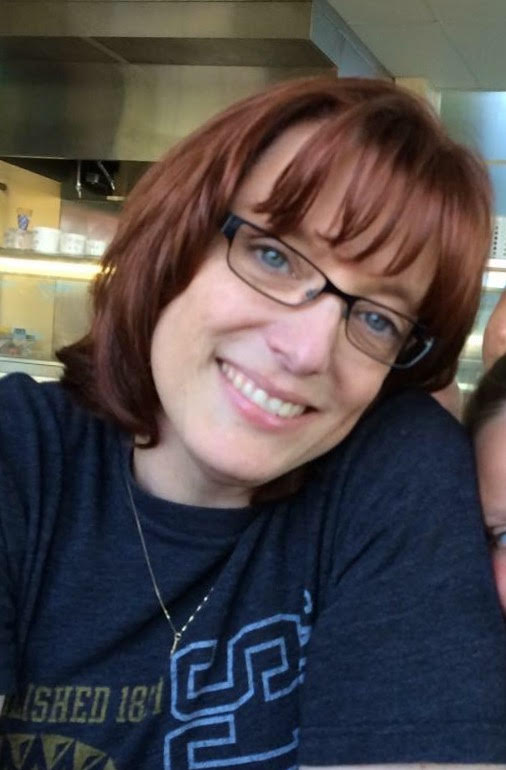 Monica G. of San Jose, California!
She will be representing the #FoodieNation along with me at the 2016 "Your Weight Matters" National Convention in Washington, DC August 25-28!
Here's what Monica had to say about why she joined the OAC and how she feels about getting to attend the convention.
The first memory I have of being overweight was in the 5th grade. I got on a scale and it said 90 lbs. I was devastated. A year later, my mom began working full time. I became a latchkey kid, went through puberty and my weight ballooned.
While well meaning, my family's attempts at "helping" me to lose weight only worsened my self-esteem. (In high school, my older sister told me I could be in her wedding but only if I lost weight. I lost almost 50 lbs, but afterwards gained it all back and then some.)
By 39 years old I was 273 lbs, with high blood pressure, high cholesterol, pre diabetic, and mom to a young daughter who I couldn't keep up with. I decided that I owed it to myself and my daughter to get healthy. I didn't want her to struggle like I did. I wanted to be around to see her grow up and hopefully have a family of her own.
I had RNY on 4/4/13. 18 months later I reached my goal weight of 157. Despite struggling with significant regain (they fix our bodies not our minds), I am the healthiest I've ever been! My blood pressure and cholesterol are excellent, my diabetes is in "remission" and I enjoy activities that for many years had been out of reach.
I joined the OAC because of Nikki's passion. What she said resonated so much with me and my personal journey. When I received the email telling me I won, I was stunned and started doing the happy dance around my house. I read and reread the email to the point where my daughter said, "Mom, stop it. You are acting like a little kid!"
My daughter is now 10 – the same age I was when I began my lifelong struggle and I see so much of me in her. I am so excited to be able to go to the conference, learn from experts, gain resources to not only help me lose my regain, but help my daughter grow up to be happy and HEALTHY…. No matter what the scale says!
Monica joined the OAC as a part of the Bariatric Foodie membership drive and this will be her first time attending the convention. I'm so excited to show her what I've been raving about!
And I also cannot wait to be your "Foodie Correspondent" from the convention. Stay tuned to Bariatric Foodie online for interviews with participants, vendors, recaps of sessions and more!
Did I mention it's not too late to join us! If you're able to get to Washington, DC August 25-28, there's still time to register for this convention. I promise you that you will not be sorry you did. This is a world-class educational event with great support, great people, great social events and an environment where you get to celebrate your healthy lifestyle. Click the button below to learn more about the convention – and to register!
Once again, so many thanks for being the most awesome online community ever. For those who were able to join OAC during this drive (and those who are already members) I am proud to stand beside you in promoting education, advocacy and support on behalf of 93 million Americans affected by obesity. Together we can – and will – make a difference!