A few times a month I get a message that reads something
like this:
"Dear Nik,
I was just wondering
what you feed your kids? I am having/have had weight loss surgery and I want to
feed my kids better but they won't eat the things I can eat and I can't eat the
things they like. What do I do???
Signed,
Distressed Parent"
Here at Bariatric Foodie our motto is "Play With Your Food!" That means
that I have the belief that ANY food can be made weight loss surgery friendly.
So imagine for a moment that any
food both you AND your kids like could be made weight loss surgery friendly
(and, by default, healthier). What would you make?
The best philosophy I've learned with
feeding kids healthy food is this (underlined, centered and bolded to get your
attention).
You don't get kids
to eat healthier by feeding them different stuff. You get kids to eat healthier
by making the stuff they like out of
better stuff.
Simple, right? Well just in case it isn't here are a few of
my favorite kid AND weight-loss surgery friendly (depending on your surgery
age/type/tolerance) recipes.
Nik's WLS-friendly Chicken Nuggets
What kid doesn't love chicken nuggets? These actually don't take long to make and can be made with different flavors (try adding some dry ranch mix to the breading!), spicy (my kids love a dash of cayenne pepper in them). And you can also experiment with sauces! I love mixing dry ranch dip mix (about a heaping tbsp) with a six-ounce container of nonfat Greek yogurt for a dip. My kids love reduced fat/sugar honey mustard dressing.
But why is this weight-loss surgery friendly, you ask:
The chicken is marinated in Greek yogurt, which breaks down the tough fibers. I've experienced more than a few post-ops who were unable to eat chicken until they marinated it this way. Click here for my full meat marinating technique!
The breading is crushed, high fiber cereal. It's hard for us to get in fiber after weight loss surgery, so every bit helps. With my beloved Fiber One, you get high fiber in just a few calories and it crisps up great!
You can use either egg whites OR Egg Beaters to dip your nuggets. Either is a low cal way to get that breading to stick!
Four-Cheese Mashed Cauliflower
I have a funny story about this recipe. This past Christmas my brother-in-law proclaimed that he'd NEVER like cauliflower. I told him he'd never tasted my cauliflower and cheese. So he made a big show of saying how he'd try it and publicly denounce it (if you can believe it, this was all in a friendly way). Well…guess who I saw going back for his FOURTH helping and who insisted on taking the leftovers home???
Why it's weight-loss surgery friendly:
You're nixing the starch! No noodles = less carbs and easier tolerance!
Cheese = honest protein (so long as you don't go crazy with it!)
Veggies! And soft ones too! This bakes up into a nice soft dish that's easy to eat.
Nik's Protein Pudding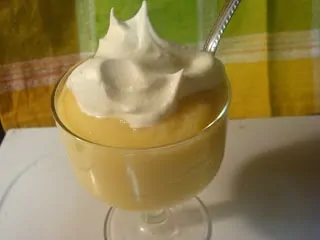 Dessert is a conundrum for WLS patients. Not just because dessert options are often less than…optimal. But also because dessert can be a whole other meal for us!
Protein pudding is great to satisfy the sweet tooth. It can also be dressed up many ways. (Try my
Candy Corn Protein Pudding
for Halloween!) It can even be poured into a popsicle mold to make protein pops! ("Ice Cream" on a stick!)
Why it's weight loss surgery friendly:
Make it with skim milk and it's low fat!
Adding protein puts a few extra grams in your day.
It's sugar-free! (Although check the pudding box to make sure the substitute used is one youc an tolerate!)
The "Nik Wrap"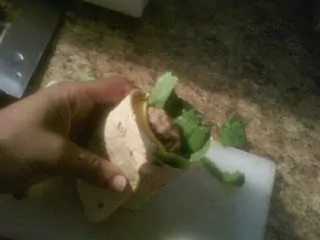 My kids love McDonald's as much as the next person. So sometimes we have "fast food night" and I make these quick and easy wraps. Since I first did this recipe I've started using Jennie-O turkey burgers. They're quick and easy!
But here's why they are weight-loss surgery friendly:
The burger I suggest is turkey and low in fat, high in protein
It can be made smaller by halving the wrap portion
The wrap portion is high in fiber and protein
…or you could skip the wrap altogether and still make your kids a wrap
Cookies!
I love cookies. But I don't love the empty calories. No matter how you slice it cookies are always going to be an occasional indulgence, so my philosophy is to make them a responsible indulgence by adding protein and nutrients wherever possible!
Here's why my cookies are weight-loss surgery friendly(er):
The almond and coconut cookies have no flour! The Nik-a-doodles use Atkins Baking Mix which is a low-carb/high-protein flour alternative.
Sugar-free! And these recipes work with most any sugar substitute. Since Splenda (which is what I use) measures cup-for-cup against sugar, make sure you measure your fave substitute against 1 c. sugar.
So in summary I'd like to say it is TOTALLY possible for you to share food with your entire family (your kids included!) after weight loss surgery. You just have to be creative about it. I know you all have ideas or recipes you use. Share them in the comments!