(Before we get to the cake…have you entered this week's "Bariatric Foodie Season of Giving" drawing? There's Quest Bars up for grabs, people go enter!!!)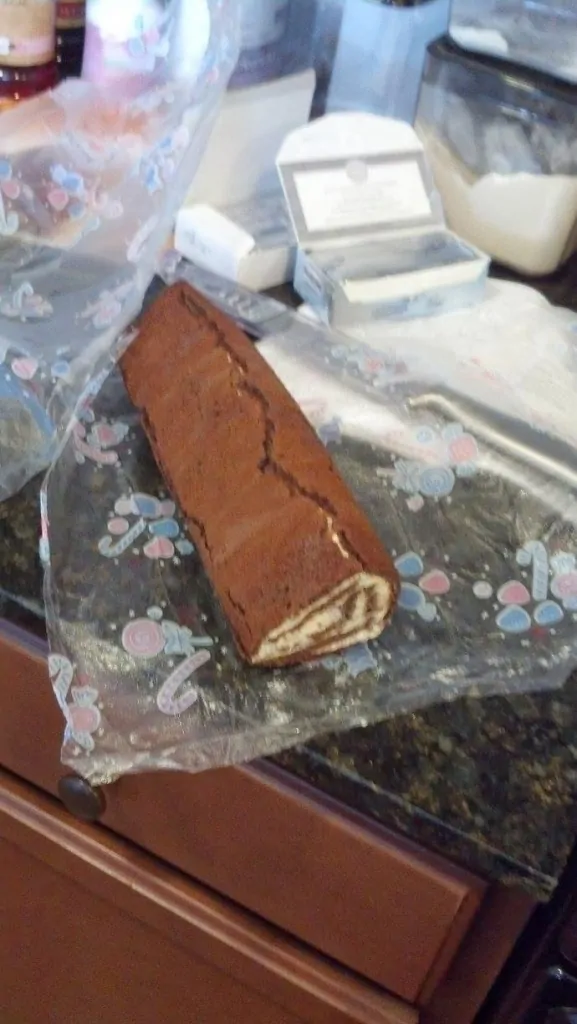 Anyhoo…I love when you guys show me what you're cooking. Doesn't even have to be from this blog. I just love to see what you're up to in the kitchen.
Incidentally this submission was inspired by one of my recipes – my Protein Pumpkin Roll cake. Tammy has made it with success and decided she wanted to try another flavor…so she went with a flavor that I personally love! (Not because I love it, mind you…that's just a bonus…)
Tammy admits her original cake came out a tad dry (hence the cracks). That was because she took out the pumpkin (obviously) leaving the cake without a good source of moisture. The recipe below compensates for that!