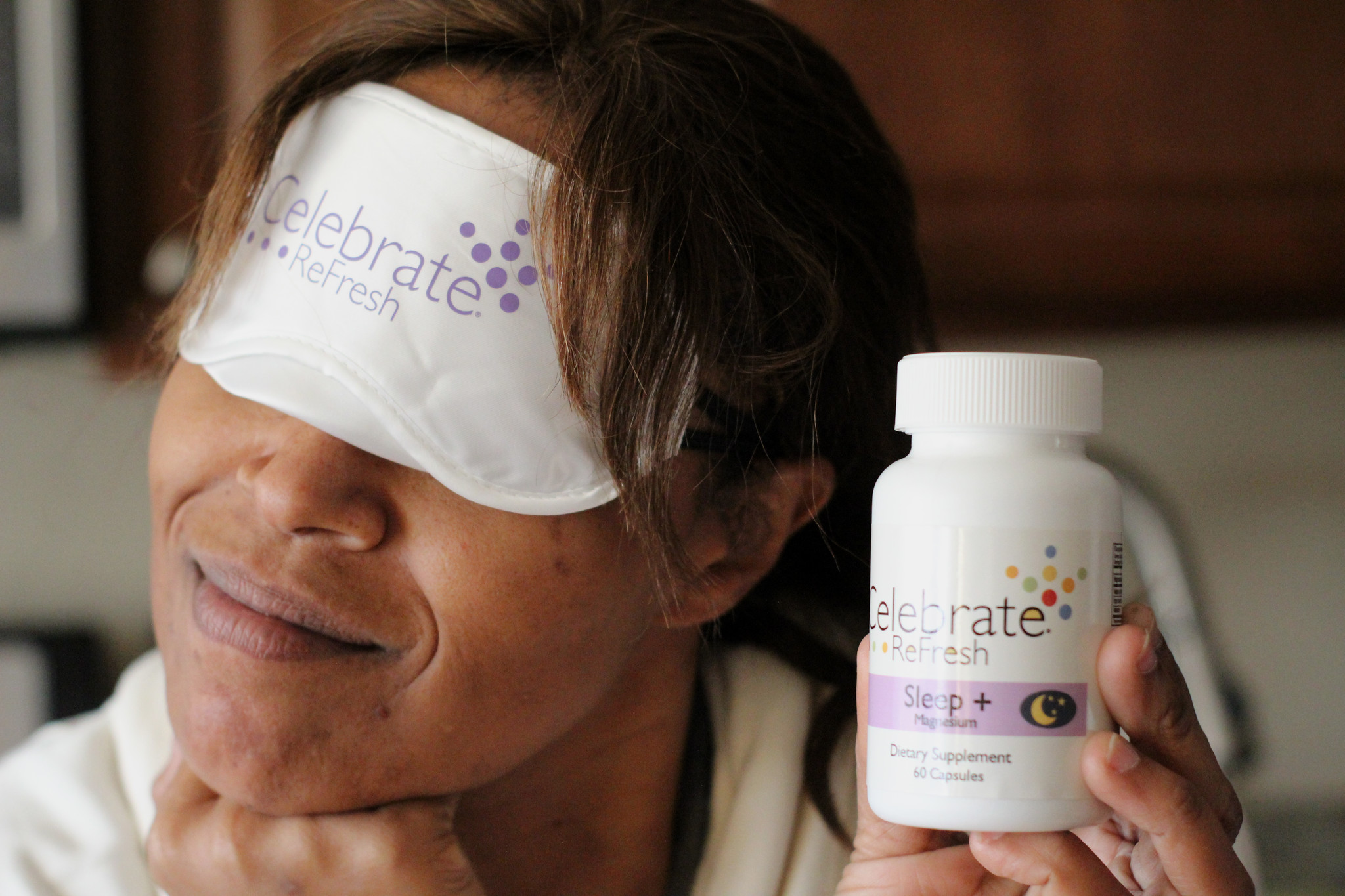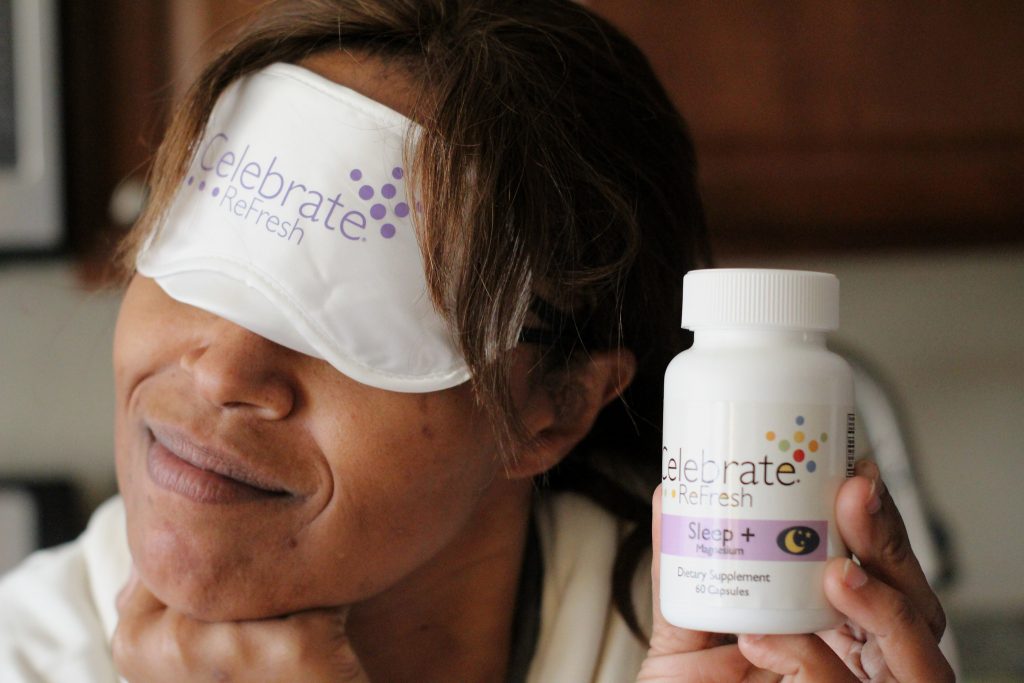 Celebrate Vitamins is a proud sponsor of the Bariatric Foodie Pledge! From January 26 – March 2 enjoy 15% off your next purchase with code PLEDGE20 and free shipping on orders over $100 on their website!
I get so pumped when I get to review products from Celebrate Vitamins. Seriously!
Over the past few years, they've really honed in on their brand in the ever-crowding bariatric supplement space, and that brand is EDUCATION.
There was a time, Foodies, when bariatric education was sparse and the information that could keep us healthy was mystifying. The American Society of Bariatric and Metabolic Surgery (ASMBS) has been around for a while, and for as long as I've been a post-op they have published recommendations for vitamin intake (along with lab values), but the information was in "doctor speak" and buried deep within a LONG document I had no desire to read! (Nuh-uh, nope!)
Celebrate Vitamins is the first company I remember coming along and saying, "Let's translate this information so that people can understand it and use it." Simple. Genius! It was like that moment whoever (Martin Luther?) decided the bible should be translated into different languages. Like…why wasn't that always a thing???
Anyway, all that is to say whenever I get a Celebrate product I know I am not only going to get a great product but that I am going to learn something as a result. So…let's learn what this product is…together!
But first…
Celebrate Vitamins: Who the hell are they?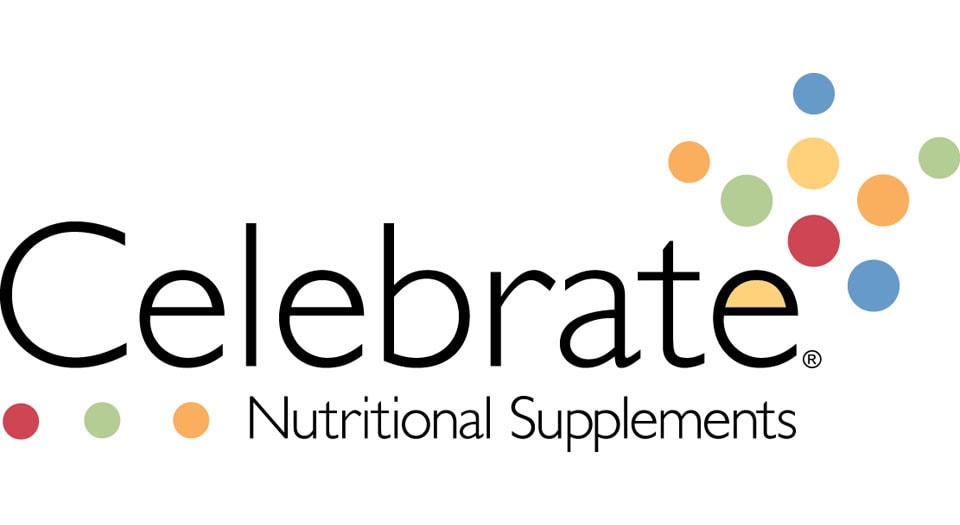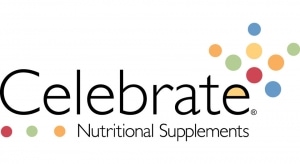 There are a lot of new folks who visit my site every day, so I'm trying to more consistently start here! Because I have known Celebrate for years but maybe you have not. And that's ok! I'm glad to be the one to introduce you.
I like the description on their website, so let's go with that!
"At Celebrate®, we meet and will continue to meet ASMBS (the premier authority on bariatric science and nutrition) guidelines, so you can always rely on us and trust in our products.
Our products come in many different forms and flavors to afford you the options you need to find the right fit for you and your journey. We are committed to ensuring the highest quality, and we work hard to keep our products both tasty and affordable. To back up our products, we have an excellent customer service team available to help you in any way through your journey with us.
A priority at Celebrate® is to provide education and guidance to patients to help you make choices based on guidelines and your own personal needs and preferences."
Let me add to this that Celebrate is one of those companies I really, really trust (NOTE: I only work with companies I really trust!). They are committed to having good quality products, educating bariatric patients, and being supportive of the bariatric community. I love that and them!
You can learn way more about them by visiting their website.
Celebrate ReFresh Sleep with Magnesium: What the hell is it?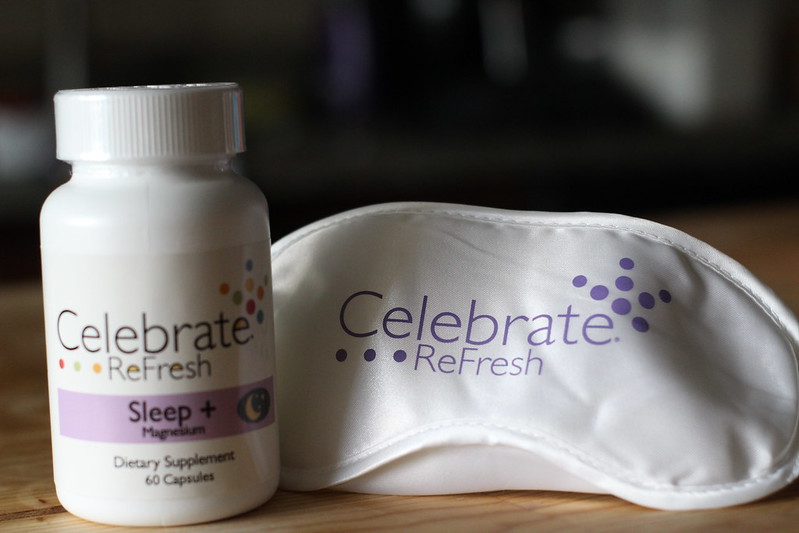 Whoo, chile! There's a lot to discuss here. Let's start with the basic run-down of what it is.
ReFresh Sleep with Magnesium is a supplement that contains various ingredients that may help you sleep better. (We'll go into exactly what's in it when we discuss nutrition.)
Each bottle comes with 60 capsules and a daily dose is 2 capsules a day. 
So now that we know what it is, let's dig into what's in it, shall we?
What's in it?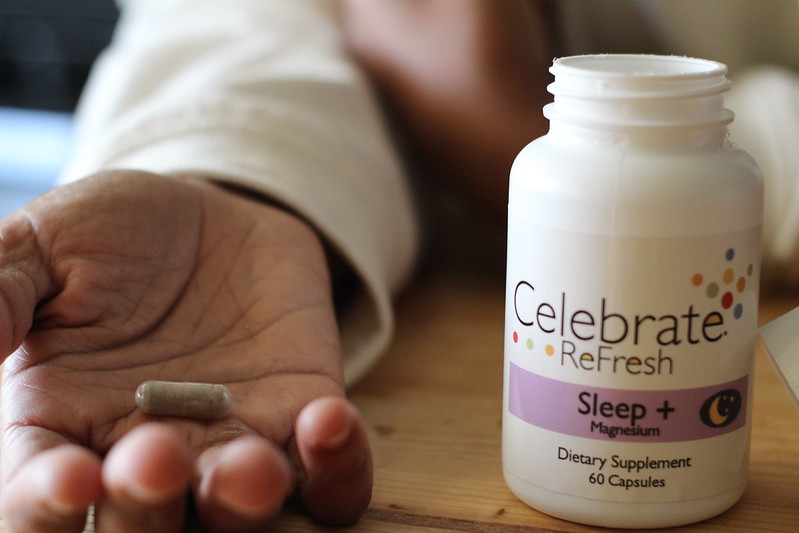 Sorry to borrow so much from the Celebrate website but I do not like to get things wrong when it comes to supplements. To that end:
"ReFresh sleep aid contains magnesium bisglycinate chelate, melatonin, valerian root extract, and hops flower extract. Magnesium bisglycinate is highly bioavailable that offers the benefits of improved cognitive health, relieves inflammation, improves gut health, and acts as a natural sleep aid. Magnesium bisglycinate is also the preferred form of magnesium to help address a deficiency. By using the chelated form of magnesium, this mineral will have enhanced absorption in our sleep aid."
So let's break this down a bit further:
Magnesium bisglycinate is the most absorbable form available. Magnesium aids in glucose metabolism. Low levels of magnesium (hypomagnesemia) can worsen insulin resistance. Magnesium plays a role in bone formation and affects parathyroid hormone and vitamin D levels. Low magnesium levels can also play a role in migraine and headache formation. Magnesium also works within the body to lower inflammatory markers.

Melatonin is a hormone that lets your body know when it is time to rest. If our bodies do not produce enough of this hormone, falling asleep at night may be challenging. Melatonin relaxes the body, making it easy to glide into sleep without causing difficulty with waking up or missing the alarm. Each ReFresh capsule contains 2.5mg of melatonin.

Valerian root extract is also called silica and it may help you fall asleep faster and improve your quality of sleep. Some research supports that valerian root helps to ease and lessen anxiety and hyperactivity.

Hops have a natural sedative effect which can help improve sleep. Hops also aids in inducing sleep by lowering the body temperature, which creates a drowsy state and helps with the sleep process.
In addition to the ingredients in this supplement, all of which may help you fall asleep more easily and get more quality sleep, how the supplement is formulated is important! This product uses chelated minerals. Chelation simply means "attaching to". By chelating our mineral forms to an amino acid (the building blocks of protein), we have increased the likelihood that these minerals will be absorbed in a low acidic environment.
So, do they work?
So here's where I have to tell you that this is going to be a "to be continued…" product review. Mainly for three reasons:
As Celebrate instructs, I checked with my doctor before taking this, because that's important! But apparently my doctor was on some sort of vacation of a lifetime climbing Mt. Everest or something so I couldn't get in touch with him right away. As a result…

As of this writing, I've not been taking them a full month and…

I also have absolutely zero problems sleeping. Like seriously. I am like a computer. If I sit still long enough I go into sleep mode. (Which gets annoying when I go to the movies but I figure…there are worse problems, right?)
Since I am not on any prescription meds, I didn't think my doctor would object to me trying it, and he didn't. But #3 in the list is proving to be a challenge because (please don't hate me!) I am honestly, honestly a really good sleeper!
I will say, though, that the one problem I have historically had is winding down to actually go to sleep. I am naturally pretty high energy so I don't actually have many days where is that "I need to go to sleep now" urge. Instead I sort go until something starts aching!
The capsule box says to take them before bed, or as instructed by your doctor. My doctor told me to heed the directions on the bottle. So I took them just a little before bed (about 30-45 minutes). I am not sure how to evaluate any changes in my sleep since I already sleep pretty well (save for my post-double mastectomy neck muscles that seem to pull super easily!), but I will say that since I've been taking them, I have felt a motivation to actually head to bed shortly thereafter. I don't know that I'd call it being sleepy per se. It's more like I feel mellow and my mind goes "we can do bed now." 
But take that with a grain of salt! I want to finish out the month's supply and do a proper recap afterward. 
The Price & Value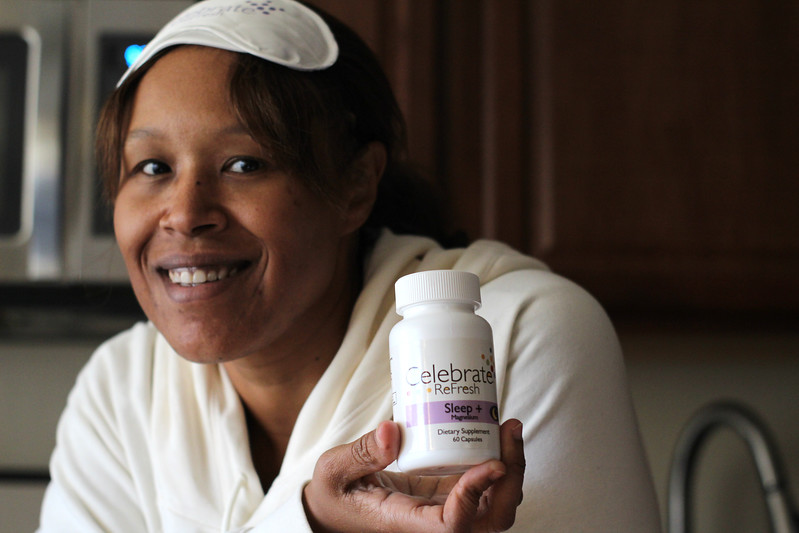 Celebrate is known for having really reasonable prices and this product is no exception. A 60-capsule (30 day) supply costs $17.95. That equates to about $0.59 a day. C'mon, people! You have to admit that is a good price.
So far as value, I will point out, as I do on all my reviews, that value is subjective. If you:
Consistently have trouble falling asleep, staying asleep or getting good quality sleep and

Have trouble absorbing supplements because of weight loss surgery
I think this would probably be good to try, after consulting with your doctor. The chelation of the minerals makes a big difference in how they are absorbed and that may be the difference you need. 
I would be remiss not to remind you, though, that during the Bariatric Foodie Pledge, you do not have to pay $17.95 for this because from January 26 – March 2, you can enjoy 15% off your next purchase on their website with code PLEDGE20 and free shipping on orders over $100! (Offer good on one-time orders, not applicable to vitamin sample packs.) 
So stock up on all your favorite Celebrate products and, if you struggle with sleep, throw some ReFresh Sleep with Magnesium in your cart and give it a try. And be sure to report back what you think! I'd love to hear from you about this product.