Bariatric Mindset is a proud sponsor of the Bariatric Foodie Pledge! From January 26 – March 2 get the Bariatric Mindset 14-day reboot (reg. $49) for $29! Check it out on the Bariatric Mindset website!
Bariatric Mindset has a special place in my heart – for several reasons!
Chief among them is the fact that we talk about how life after weight loss is as much, if not more, a head game than a food game. It's important to invest in having the right mindset, skills and tools to live a long-term, sustainably healthy lifestyle after bariatric surgery.
And I think that Kristin Lloyd Moussa, aka Bariatric Mindset, is out here creating those tools at warp speed! 
I have to admit I had been wanting the item she sent to me to review. Like wanting it BADLY. Before I tell you why, though, let's go through the normal paces of this product!
Bariatric Mindset: Who the hell is she?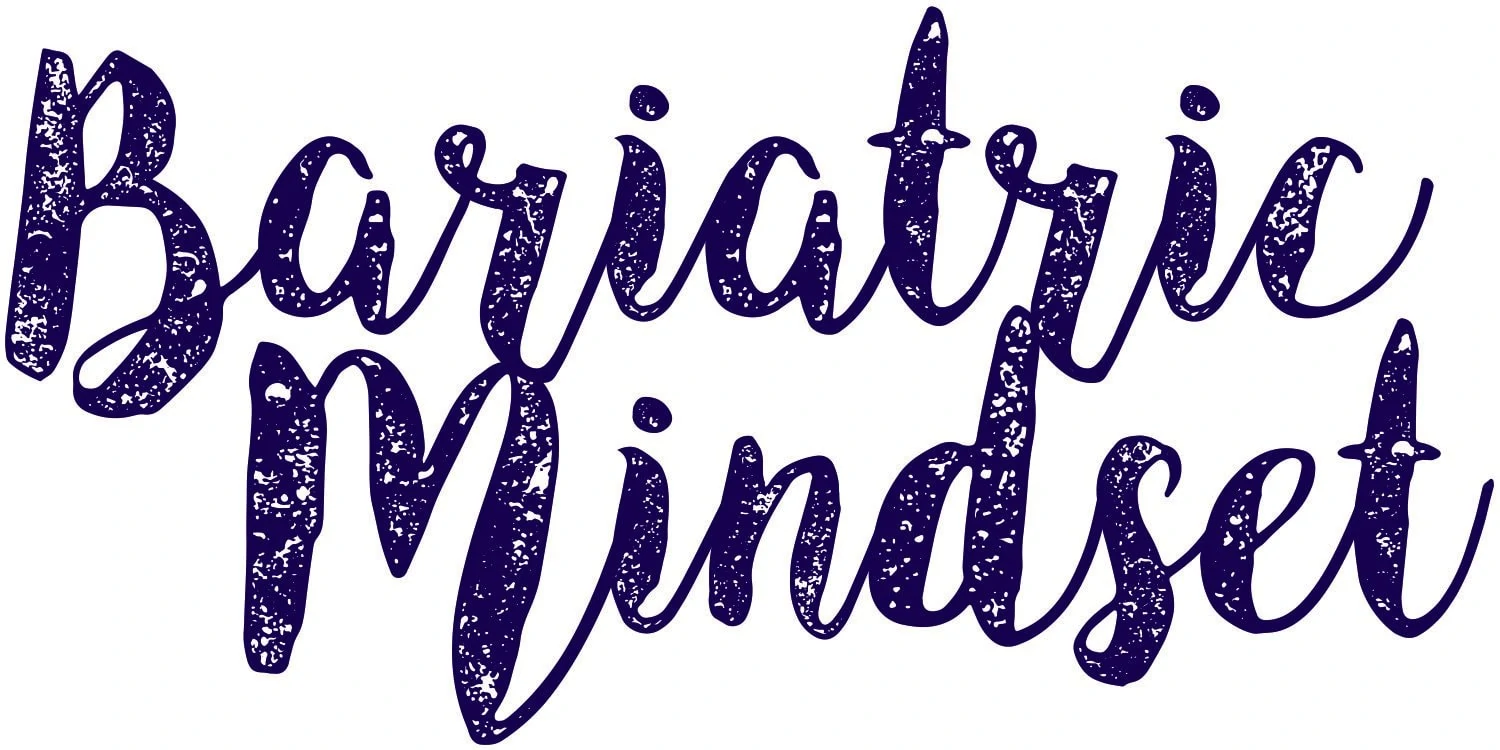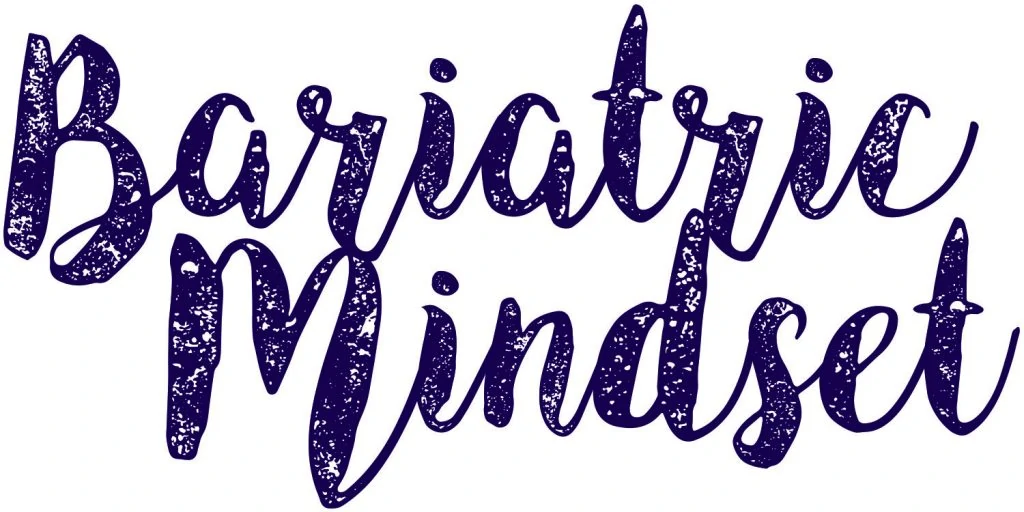 Like I said before, Bariatric Mindset is Kristin Lloyd Moussa. And Kristin is both a psychotherapist and a bariatric post-op. Her mission is to help people in the weight loss surgery world to build the mindset for true, long-term success. 
She does this not only through fabulous tools like her book, Bariatric Mindset Success and accompanying workbook (that link takes you to my review), as well as the coloring book and calendar we are reviewing now, but also through her actual services through educational and group coaching programs. 
Color Your Confidence Coloring Book: What the hell is it?
I honestly cannot describe it any better than Kristin herself, so let me just tell you what she says. This is from the book listing on Amazon.
"Boosting your confidence and changing your mindset is an essential part of your weight-loss journey. Often times stress and negative cyclical self-talk that may be grounded in self-doubt and 'not good enough' thinking can make you feel defeated. This coloring book promotes mindfulness, the act of being present, while promoting calm and relaxation which are important for the bariatric weight- loss journey. This coloring book also includes journaling pages to reflect on your process of lifestyle change or create new inspiration to help you grow through your weight loss process. The added mantras and affirmations help to boost confidence, give encouragement and promote motivation. This coloring book is another asset to guide you on your journey as you shift your mindset, your habits, and behaviors on the path to creating the new YOU.Expand your mindset, shrink your body… One step at a time!"
'Nuff said.
What's inside?
Each layout (two-page spread) of the book has three things going on. On the left side there is an affirmation, mantra or prompt, along with lines to journal your thoughts and feelings. On the right, there is a quote or beautiful mandala to color. 
OOOOOOOOEEEEEEEMMMMMMGEEEEEEE, Foodies.
I needed this in my LIFE! I've been dealing with seemingly random anxiety and stress lately. I've found myself gravitating toward stuff on minimalism but I have determined I don't want to go "full on minimalist." Still, these days I often feel like there's too much noise in my life and that I am not managing things very well.
Over the Christmas holiday, I made a point to do some creative stuff. I decorated roll-out cookies with my daughters. I sketched (poorly!). And I did some journaling. When I got this coloring book, though, I was so excited! Coloring is just the sort of methodical activity my brain needs to sit down and shut the hell up for a while! (Which is often exactly what I need…to STOP thinking about so much and focus.)
Mandalas especially are so calming to me. They seem infinite and it usually leads my inner voice to quiet. (Or maybe it just gets lost trying to find a beginning or end to the image.) It's really a good practice for me. 
The journaling part was a little more slow-going for me. Mostly because I don't like writing with my hands. I've been a professional writer for a few decades now and my work is mostly done on keyboards. Writing more than 10 words with my hands HURTS. So hard copy journaling is sometimes a hard sell. But you know what? Writing something with your hands is a different process than typing it, so I wanted to give that a go too. And I am glad I did! The prompts and quotes got me thinking. I even developed a routine: I'd pick a spread, look at the prompt, go for a long walk and think on it, and then come back and treat myself to some quiet time. (See how healthy habits tend to attract other healthy habits?)
Bonus: 2020 Accountability Calendar
Kristin was also nice enough to send me her 2020 Accountability Calendar. 
This calendar brings together the tools she works with in her other offerings into a calendar format. For each month, there is a beautiful picture and quote, thought or prompt. Then, for each day of the year, there are spaces to hold yourself accountable to your fitness, food tracking, sleep, supplements and water. Finally, at the bottom there are quotes on the virtues of journaling, which read like gentle, loving nudges from Kristin to motivate you to take a few moments for your mental well-being every day.
Unlike the coloring book, which plays directly into how my brain works, I honestly think I personally would not get great use out of this calendar. I don't tend to use hardcopy calendars and so I was afraid it might go to waste but…a good friend, and fellow bariatric patient, took one look at it and practically begged to take it off my hands! I think that's a good example of knowing yourself. I think this is a great product and a great tool. And if calendars were a "me thing" I would totally get it! But they are not, so I am so glad I found it a home with someone who is actually into using it.
The coloring book I will guard with my LIFE! 
The Price and Value
Both the Color Your Confidence coloring book is available on Amazon and sells for $9.99. The 2020 Accountability Calendar is available here.    
I think both of them are worth it. Like I said, just know yourself. If you are a coloring book person, like me, but not a calendar person, get the coloring book. Or if you are a calendar person, but not so into coloring, get the calendar. Or maybe you're both – so go for both! These tools are designed to engage you and get you to take a moment to stop, think, be mindful, be present and work on the issues that stand between you and the life you want. 
If you need to "get your mind right" also check out Bariatric Mindset's "14-day Reboot," an online program where Kristin will help you get unstuck from your old habits through recommitting yourself and revamping your mindset. From January 26 – March 2 you can get this program for $29 (reg. price $49).