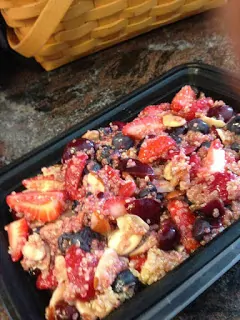 So…quinoa was representing up in the barbecue!
Although I must admit I'd never had it with fruit before. Julia's Jerk Shrimp & Caribbean Quinoa also had fruit. I guess I need to play with my food, eh?
Wanda says she got her recipe from this website.
The only change Wanda made was to use sliced almonds. Otherwise, she stuck to the original recipe and it was yummy!
Thanks, Wanda, for this wonderfully refreshing dish! I also should have scarfed some of yours (since you had it conveniently packaged for scarfing!). Sigh…when will I learn?
This recipe brought to you by: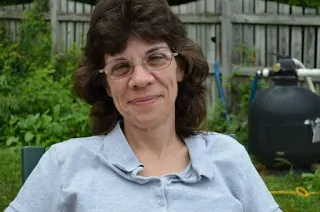 Wanda, a proud member of the Foodie Nation since 2012!