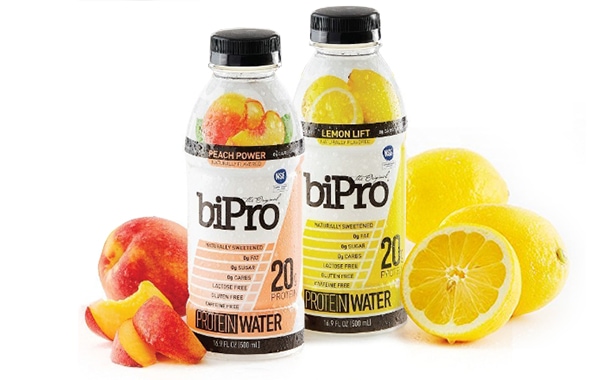 BiPro is Bariatric Foodie's Whey Protein of Choice!
And for good reason! Their protein powders come in four delicious flavors (French Vanilla, Chocolate, Unflavored and now Strawberry) and they just introduced clear, ready-to-drink Protein Waters in lemon and peach! One thing that remains true throughout BiPro's products is that they are all low-calorie, zero carb, all-natural and of the highest quality protein! That means when you use BiPro, you can concentrate on living your best healthy life – they will make sure you have quality protein to fuel it!
With that said…how'd you like to win a stash for yourself?
THIS GIVEAWAY IS NOW CLOSED
The entry period for the giveaway was August 9 -16 and participants entered to win:
A 1-lb. tub of BiPro Strawberry whey
1 case of BiPro protein waters, in the flavor of your choice (peach or lemon)
Congratulations to the Winners!
The winners of this giveaway are:
Diane P.
Janis F.
Barbara G.
Sharon G.
All four of these awesome Foodies have claimed their prize – thank you!
Not a winner this time?
Don't sweat it! There will be more Bariatric Foodie giveaways coming this fall. The best way to stay plugged into those giveaways is to join my email list using the box below! You'll get recipes, articles and notifications of giveaways, among other cool stuff!
Thanks for entering – and thanks for being a part of the #FoodieNation!