Hey! Before you go, there's something IMPORTANT I need you to do!
Go to your email and add nikki@bariatricfoodie.com to your safe senders list. (Not sure how to do that? I got you covered! Click here.)
Now that that business is over…here are a few other important things you should know about.
Bariatric Foodie has a monthly online cooking class!
Do you ever wish someone would just show you how to make yummy, healthy meals?
I got your back!
Bariatric Foodie's monthly, online cooking classes cover a theme (spiralized dishes, make your own takeout, etc.) and allow you to join live (and ask questions!) or watch later (and still ask questions!). Each class is about an hour, goes over how to make 2-3 dishes and after the class you get a recording of the class, along with a downloadable recipe book of the dishes we made, and a complete grocery shopping list.
Check out this month's class!
Bariatric Foodie has a live Facebook show!
Every Thursday at 8:30 p.m. EST we (being Bariatric Foodie owner, Nik, and her trusty social media diva, Shannon) go LIVE with hot topics, product reviews, giveaways and more!
The best way to stay connected is to follow Bariatric Foodie on Facebook and subscribe on YouTube. That way you never miss an episode!
Bariatric Foodie has COOKBOOKS!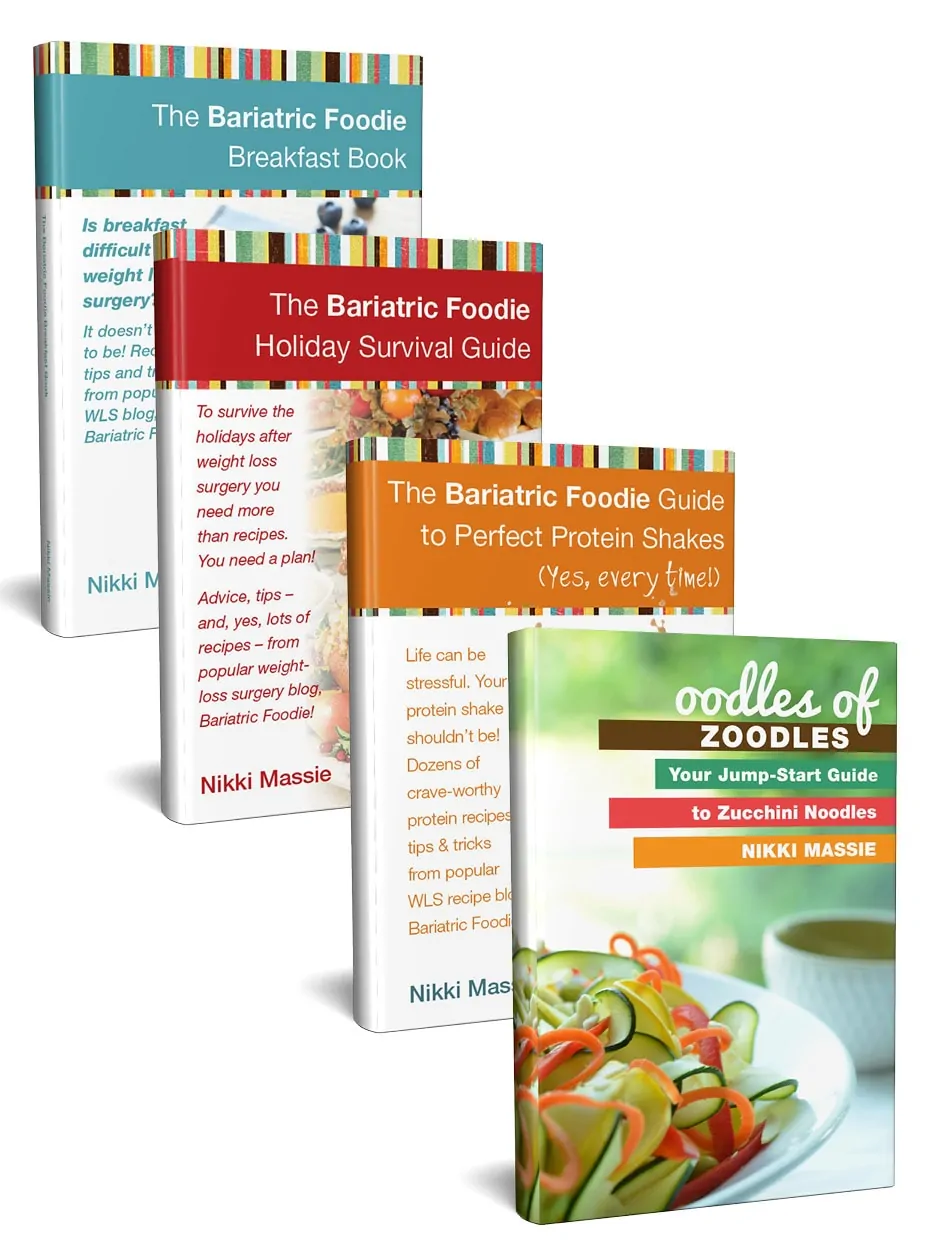 You can check them by hitting the button below!