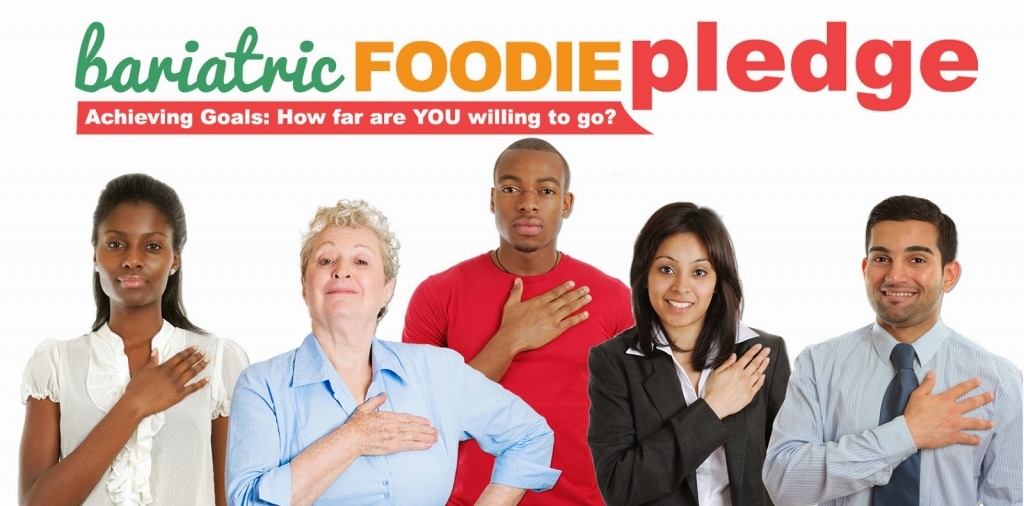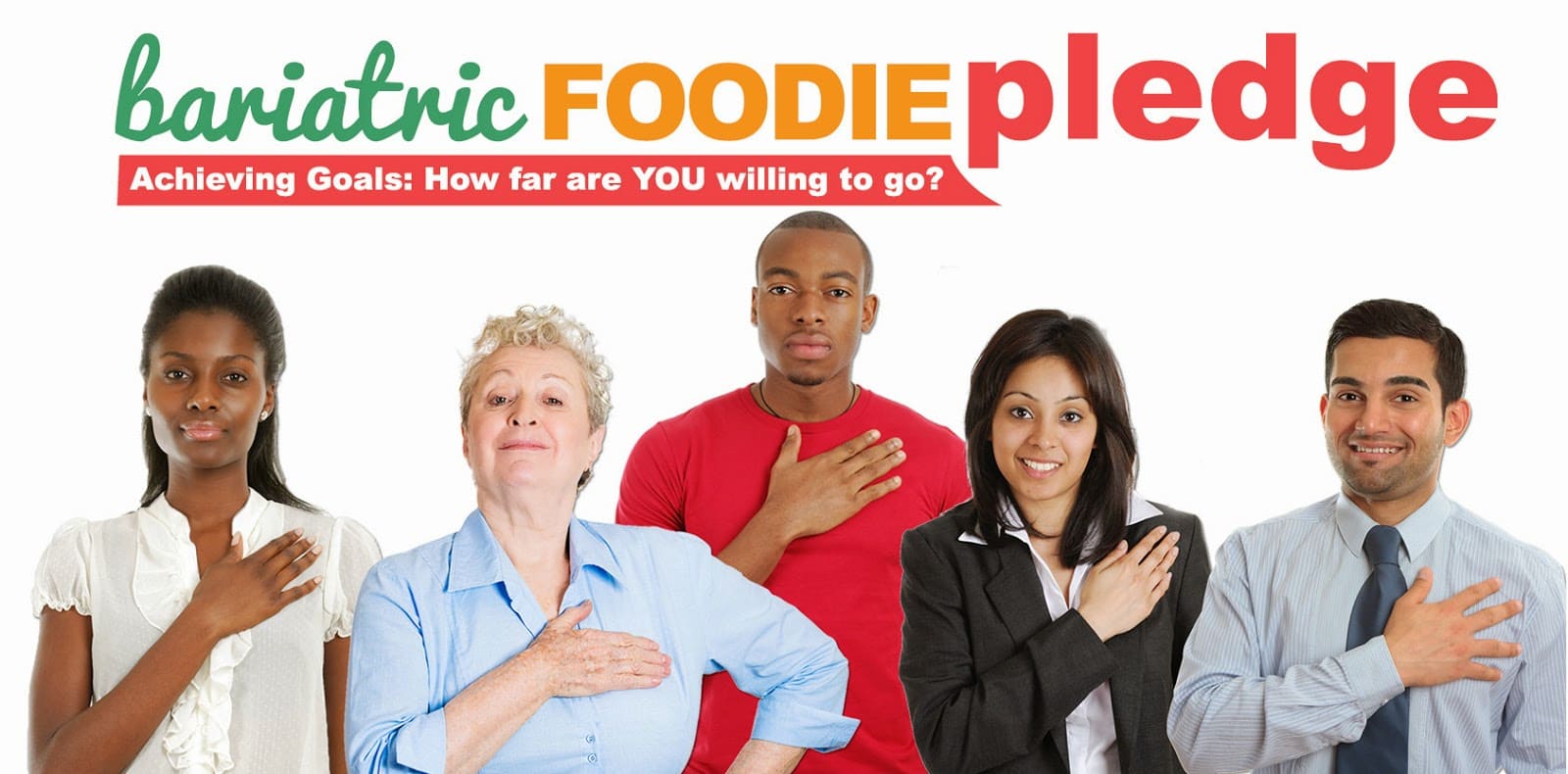 Week 4 pledging has closed.
Due to the number of people participating in the Bariatric Foodie Pledge, late pledges will not be accepted. But we still encourage you to make a personal goal and work on it all week. Check-in for week 4 begins on Saturday, February 25 at 12:00 p.m. EST.
Good luck, everyone!