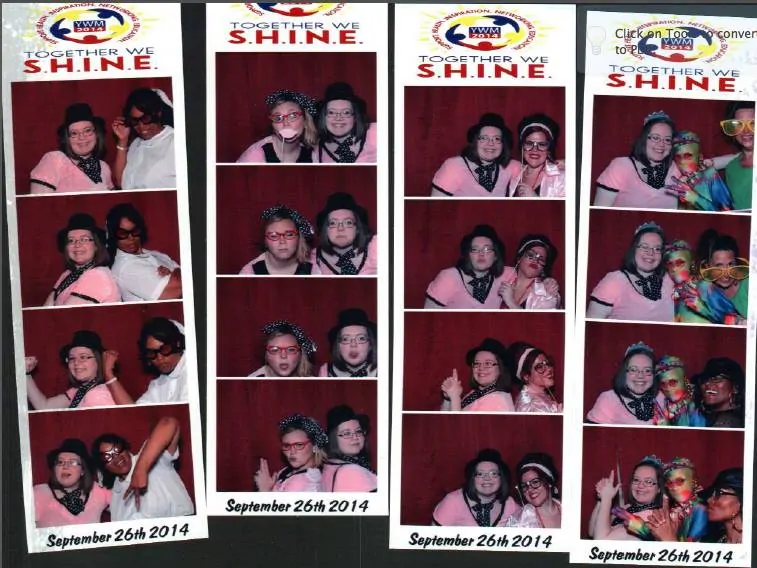 Thank you for getting connected with the Obesity Action Coalition! I'm proud to be a part of this dynamic organization that acts as a voice on behalf of millions of Americans living with obesity. In the coming weeks and months, you'll get information from the OAC via email. Take some time to read it and consider what you can do to educate, advocate and support others living with obesity.
Now that you're connected, you wanna come hang out with me at OAC Convention, in New Orleans, August 10-13, 2017? If so, enter my convention trip sweepstakes by filling out the information below.
But first, read this information. (Cuz…you know…rules and whatnot…)
Sweepstakes entry will be open from April 26 – May 3. 
Eligibility
This contest is open to anyone who:
Resides in the 50 United States (International Foodies…I ADORE YOU and thank you for your support. I hope to offer this trip internationally in the future!)
Has connected with the Obesity Action Coalition (hint: if you came to this page from filling out a form on the OAC website, you're good. If you did NOT get to this page from doing that, click here to make sure you're connected before moving forward.)
Is available to travel to New Orleans, Louisiana August 10-13 to attend convention activities (this one is especially important…last year I drew three winning names before I found someone who was available to go…it's ok to not enter if you already know you have a conflict!)
Trip Details
Because I know contest language can be less-than-clear sometimes, here's what you get if you win this trip:
Round trip airfare to/from your point of origin within the 5o United States (or train or bus fare if that is your preferred mode of transportation)
Three (3) night hotel accommodations at the Sheraton New Orleans hotel, where hte convention will be held
Ground transportation
Full registration to the convention, including two (2) "Lunch with the Experts" tickets and (2) tickets.
All meals during your three-day stay.
Sweet, right?!?
Other Sweepstakes Rules & Considerations
Otherwise know as "the legal beagle stuff." But it's important so read it!
This contest is open to people aged 18 & older who reside in the 50 United States.
To be eligible for this contest, you must be connected to the Obesity Action Coalition via their email list. If you are unsure if you are connected, go to this page and follow the directions there.
 You must also fill out a contest entry form (below).
In order to verify that you are connected to the OAC, you must give the OAC permission to verify your connection status by checking a box on the information form allowing them to verify your status with Bariatric Foodie. If you do not check that box, they cannot verify your status, making you ineligible to win. So be sure to check that box!
The contest entry period shall begin on April 26 and entry shall remain open until May 3.
The winner will be determined by random name generator (random.org/lists) and will be contacted by Nikki Massie of Bariatric Foodie. At that point, the winner will have 48 hours to accept their prize. If the winner fails to accept the prize within 48 hours, a new prize winner will be selected using a random name generator.
The prize winner will be announced on July 5, 2016. The winner will be notified directly by email and the announcement will also be made via social media and on the Bariatric Foodie website. By entering this contest you give Bariatric Foodie permission to share your first name and last initial for the purposes of announcing the prize winner.
The contest winner will work with Bariatric Foodie to secure airfare and ground transportation at reasonable cost. It is the responsibility of the prize winner to notify Bariatric Foodie of any special accommodations, dietary restrictions or travel needs. Whenever possible Bariatric Foodie will pay travel expenses directly.
The estimated value of this prize is $1,500 and the prize winner is responsible for all federal, state and local taxes associated with this prize win. The prize winner will be required to complete a Form W-9 so that their prize can be reported to the Internal Revenue Service.
Bariatric Foodie is not responsible for any travel days outside August 10-13 nor is it responsible for any hotel fees accrued as a result of any days outside that window of time.
The prize winner is responsible for securing any necessary or needed travel insurance and/or health insurance.
Official Sweepstakes Entry Form
Please fill out ALL the information in the entry form below to enter to win.
[SPACE HOLDER FOR ENTRY FORM]