You've got the Livliga Just Right Set™ Bariatric…now, let's have breakfast!
Congrats on your purchase of the Livliga Just Right Set™ Bariatric!
I got a chance to test the set out myself and I absolutely love it. It makes portion control easy and stylish with a bowl and plate that don't overwhelm my eyes or overfeed my belly!
Now that you've got your set, you're probably wanting to test it out on some great, weight loss surgery recipes – and the folks at Livliga have you covered!
As one of the first people to purchase the Just Right set, you get a bonus. A digital copy of my book, The Bariatric Foodie Breakfast Book.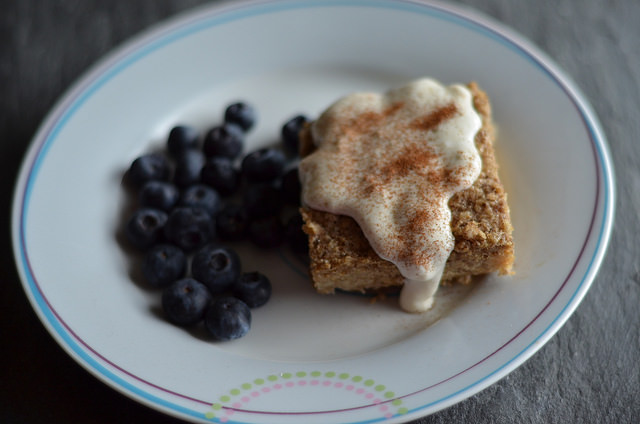 Now let me first say that I am a post-op (9 years post-op RNY, maintaining a 125 lb. loss, woot!) so I know how challenging breakfast can be. But it's important!
Breakfast can help stabilize your blood sugar in the morning and help you control your appetite throughout the rest of the day.
("If only someone would tell my stomach that, Nik!")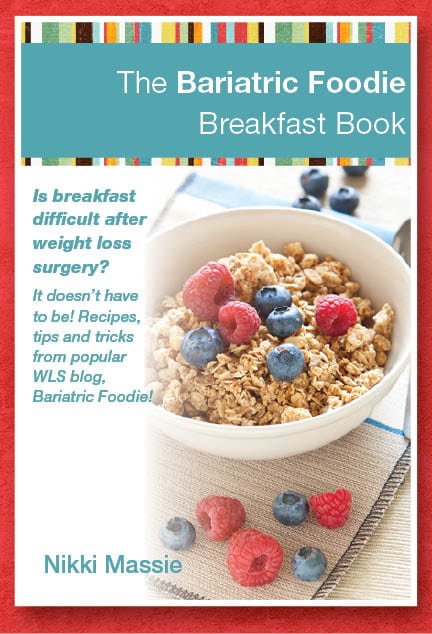 I get it. But consider this. Breakfast:
doesn't have to be solid food
doesn't have to be immediately after you wake up
doesn't even have to be breakfast food
Keeping those things in mind, I wrote the Bariatric Foodie Breakfast Book with your needs as a post-op in mind. The recipes are high-protein, with moderate amounts of complex carbs and healthy fats. And there's something for every type of breakfast eater, including:
Make-ahead breakfasts
Grab 'n go breakfasts
Fancy brunch breakfasts
And, my personal favorite, the "un-breakfast" (breakfast foods made in un-breakfasty ways)
I know breakfast is hard after weight-loss surgery, so let me take care of one of the toughest parts by inspiring healthy breakfasts you'll look forward to!
Don't skip breakfast…play with your food!
How to Download Your Book
Click the "Download Now!" button below.
Click Add to Cart > View Cart
Enter LivligaBariatric in the discount code window. This should zero out your order.
Proceed to checkout.
Download Now!