The holidays are coming. Do you have a plan?
Let me ask you a question. What goals do you want to accomplish by the end of this year? Is it a certain amount of weight loss? Fitness? Maintenance?
I ask because the holidays are coming, which means a lot of challenges will be thrown your way. There will be lots of demands on your time and energy. Some days you may feel like you've spent so much energy on other people you don't have any left for yourself.
I'm here to make sure that doesn't happen. I'm here to hold you accountable to the promise you made to take better care of yourself and practice a healthier lifestyle.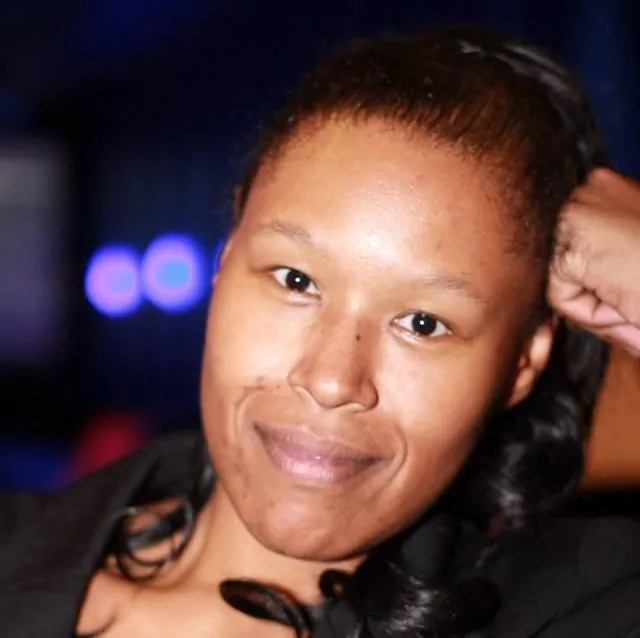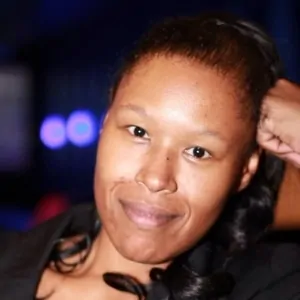 Who am I? If we haven't already met, hi! My name is Nik and I am the author of the website you're on now – Bariatric Foodie. It's where the weight loss surgery community learns to "play with their food" for better health and weight loss success. I had gastric bypass surgery in 2008 and have since maintained a loss of 125 lbs. And believe me eating right, exercising consistently, taking my vitamins and drinking my water isn't easy. Especially not during the holidays with so many temptations around.
But thankfully I don't have to just rely on will-power to stay on track with my goals. That's because I've tapped into the most effective tool you can use to achieve any goal you want to achieve.
I've tapped into the power of accountability. And this holiday season, I want to help you tap into it too – through Bariatric Foodie Holiday Survival Groups.
What's a Bariatric Foodie Holiday Survival Group?
Simply put: it's a group made up of six people with one common goal. To get from Thanksgiving to New Year's without going off track.  And we'll do it by harnessing the power of accountability in a supportive environment.
Do you sometimes wish you had a dedicated group of people who just "get it." When I say "it" I mean things like sugar dumping, crazy small portion sizes, and the discouragement of seeing your old self in the mirror even though you know you've lost a lot of weight? Yeah, those struggles.
Everyone in your Bariatric Foodie Holiday Survival Group will be a post-op just like you. They get the weirdness and the struggles. They get what it feels like when people don't understand that post-op life is hard. They get why you have to double check your sugar-free Peppermint Mocha at Starbucks. They get the awkwardness you feel when people make a big deal of how you look. They. Get. It.
And together you'll work through your holiday goals, week by week, by sharing your successes and struggles and supporting others through theirs. But that's not all you get when you join a group.

A Triple-Layer of Extra Support
When you join a Bariatric Foodie Holiday Survival Group you'll get a triple layer of extra support to stay on track through the holidays. But what exactly does that look like?
When you join a group, you'll get:
A weekly one-hour support call with your entire group. You'll discuss your successes and challenges. You'll also get and give support to get through the next week!
An accountability partner. Within your group, you'll be matched up with an accountability partner you can call on whenever you need a bit of encouragement or extra support. You and your partner will also receive fun weekly challenges to complete together that will help you both stay on track.
A secret Facebook group open only to Holiday Survival Group members. This is your space and it, too, will be dedicated to keeping you on track. There will be daily food accountability check-ins, even more fun challenges to keep you on track, and space to talk about your holiday struggles with even more people who get it – all in complete privacy.
And each group is backed by the support of me – Nik! I'll be moderating each group call and providing support and encouragement, answering your questions on anything from remaking holiday recipes to how to get through awkward social situations. I'll also be answering questions in the secret Facebook group every single day. Essentially, I WILL be your cheerleader, coach and motivator throughout the holiday season. Every step of the way between Thanksgiving and New Year's I will be there, encouraging you to stay the course.
Because that's the true power of accountability – teaming up with other people who are on a mission to live a healthy lifestyle, getting and giving support, and playing an active part in your healthy lifestyle.
Give yourself the gift of extra support this holiday season – join a Bariatric Foodie Holiday Survival Group!
Claim your spot
This holiday season I'm forming just three Holiday Survival Groups, made up of six people each. That means there are only 18 slots available – and trust me, you want to get one of them! The membership fee for this 7-week group is $197 which can be paid in full or in 2 or 4-part payment plans.
IMPORTANT: You can purchase a Bariatric Foodie Holiday Survival Group membership up until November 16th – but be warned. Membership is on a first-come, first-served basis. Once all groups are filled, that's it! Don't miss out on this awesome opportunity to get a triple-layer of extra support to stay on track through the holidays. Claim your spot today!
Group 1 • Monday
Meets Mondays from November 16 – January 4 from 8-9 pm EST
Group 2 • Wednesday
Meets Wednesdays from November 18 – January 6 from 6:30 – 7:30 EST
Group 3 • Saturday
Meets Saturdays from November 21 – January 9 from 12 – 1 pm EST
Once you have claimed your spot in a group, you'll receive an email confirmation along with instructions on what to do next. I can't wait to stay accountable and crush goals this holiday season with you!