Welcome to the 2017 Bariatric Foodie Pledge! I'm excited you're here working your goals and holding yourself accountable. This page will tell you all about the prizes up for grabs for this week – along with special offers our prize sponsors have created just for you!
If this is your first time participating in the Pledge, be sure to read about how it works so you don't miss the opportunity to win any prizes! If you've landed on this page but you aren't yet signed up for the page, go sign up first! You can only win prizes if you are signed up – so go do it now and then come back! Here are your week one sponsors.
Remember: Five (5) lucky Pledgers will win prizes from the week 1 sponsors. Good luck!
Your Week One Sponsors

Bariatric Pal is your friend in bariatrics! This site has it all – a store with hundreds of WLS-friendly products, forums to ask questions and get to know other post-ops, and books and other educational materials to help you along your journey. Here's what Bariatric Pal is offering you for working on your healthy goals this week:
To motivate you to achieve your goals during week 1, Bariatric Pal is offering our five (5) prize winners a Deluxe MEGA-pack of protein products – including shakes, bars, meal replacements and more! – from the Bariatric Pal store.
In addition, everyone participating in the Pledge can get 20% off Bariatric Pal brand items from the Bariatric Pal store with code BFP2017. (This order cannot be combined with other offers and only applies to regular orders not recurring orders.)
Be sure to follow Bariatric Pal on Facebook, Twitter, and Instagram.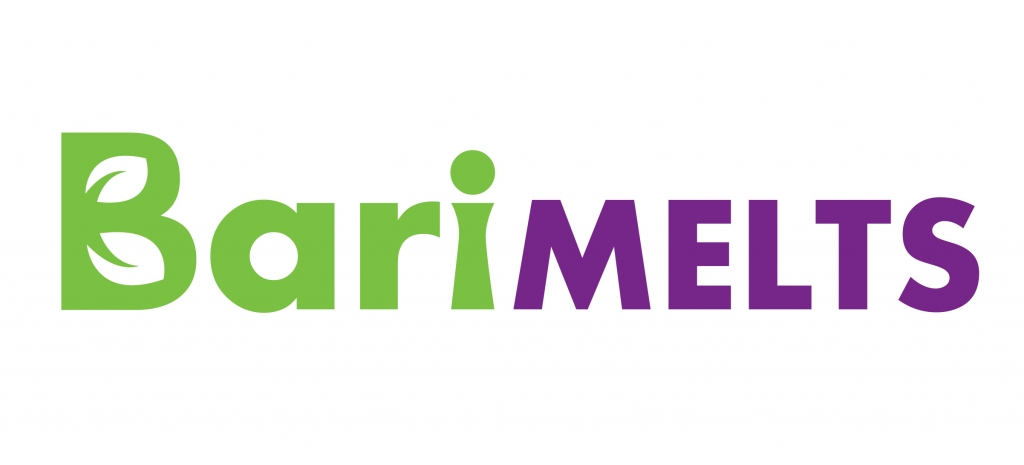 BariMelts is a full product line of fast melting vitamin supplements designed exclusively for bariatric patients. BariMelts believes that patients have more than enough to worry about after surgery — getting enough water, eating enough calories, dealing with GI sensitivity. That's why they've created products that melt in your mouth, not in your pouch!
Not only are the nutrients more readily available for absorption in your body, but BariMelts makes it much easier and more enjoyable to take your daily vitamins and stay healthy. All BariMelts products are Gluten-Free, GMO-Free, and contain absolutely no artificial sweeteners or artificial flavors.
To encourage you to work on your goals this week, BariMelts is offering five (5) lucky Foodies a 90-day supply of both their Biotin supplement and their B12 Plus!
In addition, for everyone participating, BariMelts has a special discount, just for you! Use promo code FOODIE20 for 20% off your total order on their website!
Be sure to follow Barimelts on Facebook, Twitter and Instagram.
About the Bariatric Foodie Pledge
The Bariatric Foodie Pledge is a four-week goal setting and accountability challenge. Each week, you are invited to "pledge" a healthy goal of your choosing. At the end of the week, you hold yourself accountable by "checking-in." By doing so, you are entered into weekly sponsored prizes.
To learn more about how the Bariatric Foodie Pledge works (including how to sign up if you haven't already, how to pledge, and how to check-in), click here.
Like this article?
There's more where that came from. Subscribe to my e-mail list to get the good stuff straight to your inbox!