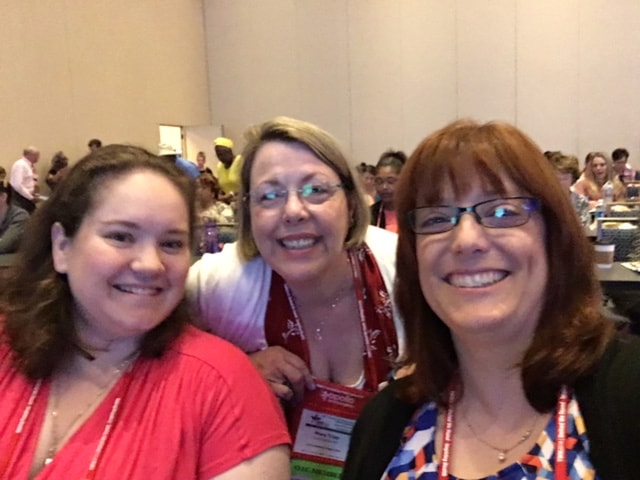 In June 2016, Bariatric Foodie held an Obesity Action Coalition Membership Drive and Convention Trip Sweepstakes. Monica G. of San Jose, Calif. won the sweepstakes, which provided an expenses-paid trip to the OAC "Your Weight Matters" Convention, held in 2016 in National Harbor, Md. Here, Monica reflects on her convention experience.
I am of the belief that everything happens for a reason.  
I'll be honest, when I got the email from Nikki telling me I had won the Bariatric Foodie Obesity Action Coalition's Your Weight Matters Convention Sweepstakes, I was super excited and doing the happy dance around my house.  But then I felt sick.  A lot of people joined the OAC and entered the contest, many of who had lost and kept off hundreds of pounds.  Here I was three and a half years out from RNY and I was struggling with significant weight gain.  I asked myself….HOW did this happen?  I was embarrassed and honestly felt completely unworthy of this amazing prize.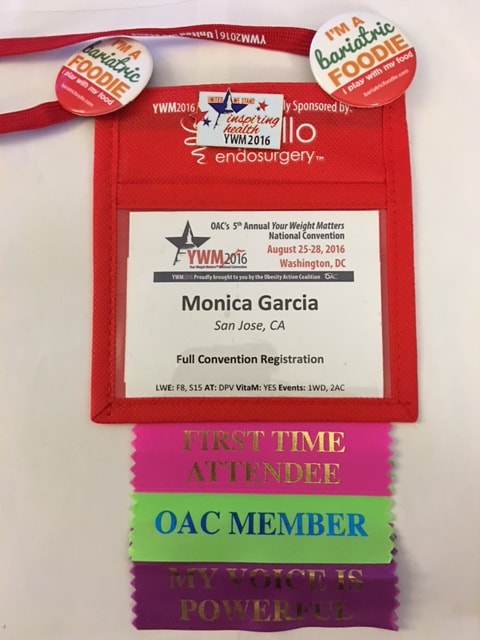 I arrived in beautiful Washington DC and jumped in with both feet – excited but unsure of what to expect.  The conference offered so many incredible sessions and I learned so many amazing things!  
One in three kids is either overweight or obese and this is the first generation that is not expected to outlive their parents.  

Each generation's average BMI has increased due to less occupational and household labor and more modern technology (think cars, remote controls and email).   

Food and sugar addition is a very real thing.  10% of the population meets the criteria of food addition.  When you crave sugar messages get sent to your brain, similar to that of a drug addict who is craving a fix.

ONE fast food company's advertising budget is 2-3x that of fruits and vegetables.  One company!!
But it's not all doom and gloom… I promise!
The good news is the Partnership for a Healthier America is hoping to give fruits and veggies a makeover by launching a nationwide ad campaign titled FNV which features celebrities and professional athletes promoting fruits and veggies.  By the way, did anyone see the Ellen Degeneres Show where Michelle Obama and Steph Curry were promoting Drink Up? That's another one of their campaigns.

Studies have shown that placing fruit (and other more nutritional foods) in a well lit and easily accessible area will get both kids and adults to eat more of it.  I was VERY skeptical and went home ready to prove this wrong.  I have a husband that loves pizza more than life itself and a daughter that knows fruits and vegetables exist but doesn't "like" to eat them.  I went home and bought a bunch of fruits and vegetables and placed them in easy to reach places – eye level in the fridge and on the counter.   The response to the fruit was incredible!  (Not so much luck with the veggies, but we will try again.  One change at a time, right?).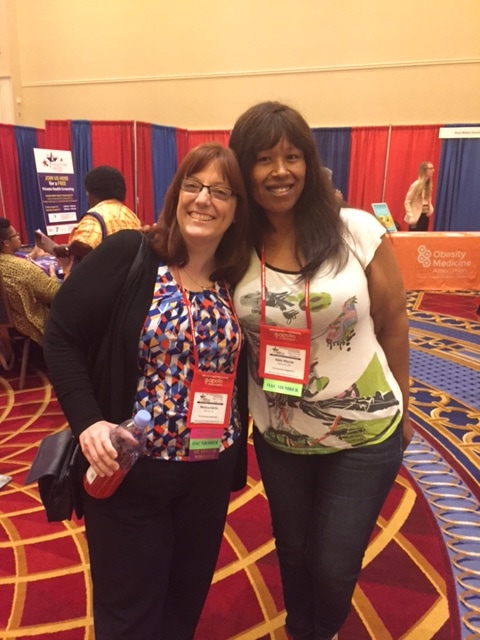 Most of all, over the course of the week I learned quite a few things about myself.  
This is a lifestyle change and in order to stay on track, you will need to "peel the onion back" and find out your true WHY.  What will make you get up at 5 am to go to the gym or forgo the Starbucks Pumpkin Spice Latte in favor of some hot tea?  When you figure it out, it will keep you going long term.

My past does not define me.  No matter my baggage, I can heal, move forward and "upgrade" myself.

I can be the change agent in my own home and create a mindful eating environment.  

I've learned that although ALL of us have daily challenges and difficulties – some more than others – you are never truly alone.  There are probably a few if not many in the OAC and Foodie Nation families that have gone through or are currently going through something similar.  Allow yourself to lean on each other and hold one other accountable.   (Even super shy me made some new friends!!)

Enjoy the process!  I can not stress this enough.

And, even if some days I have a hard time believing it,

I AM WORTHY

.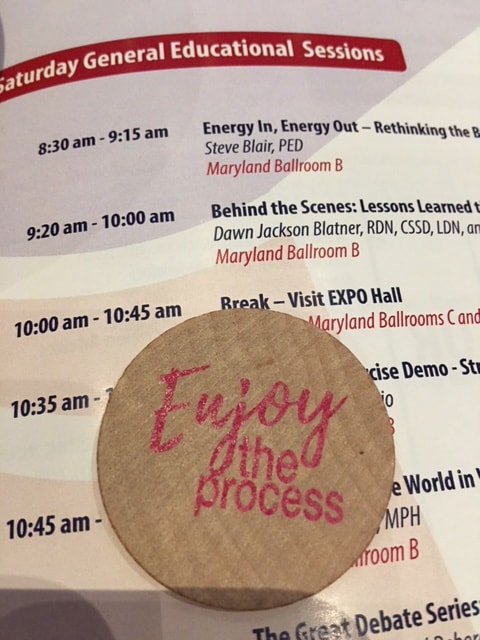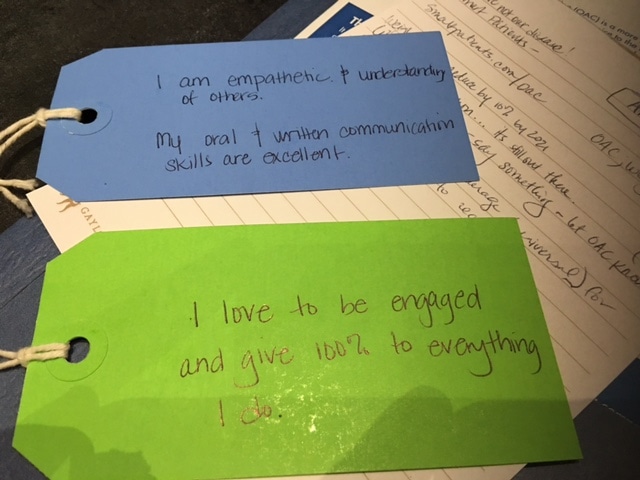 If you have found yourself needing extra motivation or are in a rut, I highly recommend that you go to the 2017 Your Weight Matters Convention in New Orleans.  It is well worth the time and money.  I guarantee you'll learn something new, gain momentum and maybe meet some people.  Go – invest in yourself.…. you are worth it!