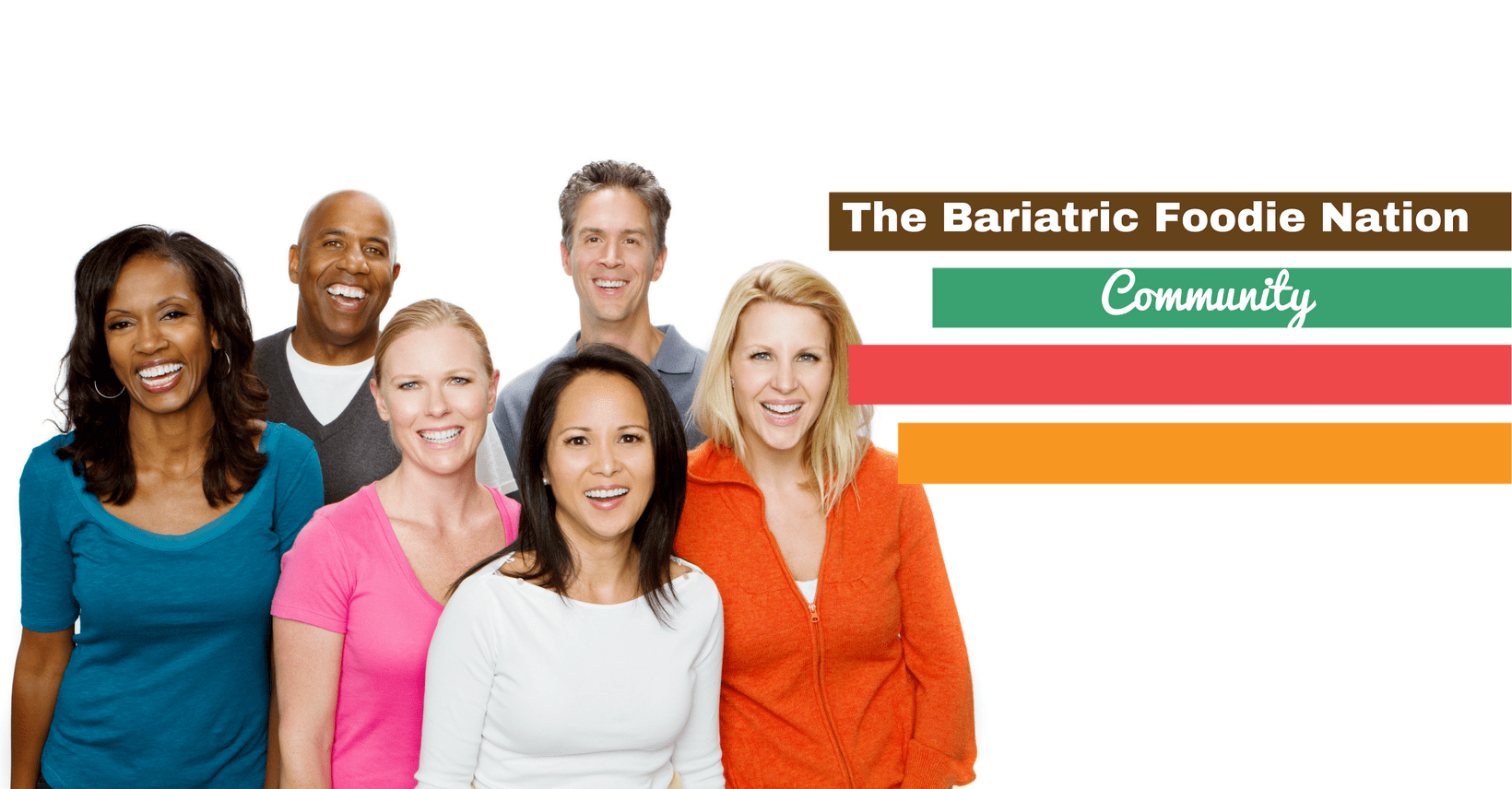 Support. Motivation. Accountability.
That's what awaits you when you join the Bariatric Foodie Nation Community Facebook group!
But we take membership seriously so please read the below information carefully!
Here's how you get into the group:
Fill out the form below. Press submit.
You'll be taken to a page with the group link and password. I'll also email it to you.
You must provide the password to be let into the group. No password, no group!
Yes this is a few more steps than you are probably used to, but here's why we do it this way:
It ensures the right people get into the group.
More importantly, it keeps trolls and other ill-willed people out of the group.
I take privacy and safety seriously. I want to always maintain an environment where you feel safe to share your struggles and questions. This helps!
So…if you'd like to join the group, get started by filling in the information below. Can't wait to see you inside!
(Hint for mobile users…keep scrolling til you see the place to put your email address. You're welcome!)
[convertkit form=5206586]